Posts after this date will appear on the site at your left - Peter Page III

Posted December 11, 2006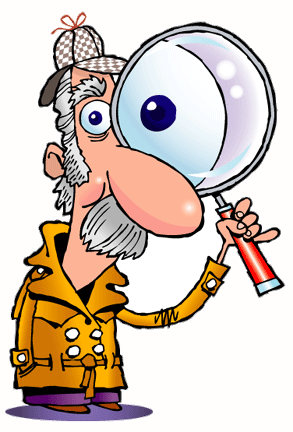 What's going on in the neighborhood?
My girlfriend is back from her travels
My little girlfriend just arrived back after trips to Oregon to visit a cousin who has just shipped out to Iraq and a week or so housesitting for an aunt in Mesa. I actually missed her little visits in the morning. I really want to tell you her story but every time I get ready to sit down to write about her I stop. Talk about a story! It will have to wait because it would be like my writing the story and sending it off to the publisher and when it is in book form you find out chapters 5, 7, 9 and 15 are missing. You have to get the entire story to understand what happened to this young woman.
Anyway, her name is Danielle and when she arrived back she fell in love with the wreath on my front door and the Christmas tree inside my apartment. She asked if I would help her with a wreath for her front door - so we made a date to go on Saturday, along with Tony's two children from a previous marriage. Naomi and Tony are great kids and I love having them around. They spend every weekend with their father Tony and Danielle.
Off we went to the Mall. What a gorgeous day. It was in the mid 70's and seemed crazy to me to be purchasing Christmas decorations. We headed for the Mall up the street from us. We went to Michael's and it was packed!! The good news was that everything was on sale - and they still had a huge selection to choose from.
I decided to put together a really sophisticated wreath for her and she loved it!! It looks a lot better than mine, but I didn't want to get on the bus to Michael's, so I gathered what little I could get from the local Walgreens. Sure enough, when we arrived home the kids said "Peter, we like yours better!" Mine is more kid friendly, where hers is in the "SCOTTSDALE" look. It brought back memories of the tree I had at the Upham Walker House which was featured on the front page of the Monitor one Christmas morning! I donated it to the House and they'll be sending me pictures after their Christmas party which is upcoming.
Then she wanted to go to JoAnn Fabrics - which seemed forever to get to. But then we were getting closer and closer to Camelback Mountain (more below). I decided when she was in there I would go next door to the grocery store to get some bread and donuts for the next morning.
What I didn't realize was it was a Mexican grocery market and I was out of my element. I didn't recognze the food, etc. I went to the counter to get rolls and she only spoke Spanish, so I pointed to the rolls and put up 3 fingers. She shook her head so I felt good. I was looking at the pastries and couldn't figure out if there was anything I really might want for breakfast as I'm not too crazy about sweets, although that seems to be changing as I'm getting older. It seems like after eating, I always want something chocolate, like a cookie or something. After deciding I didn't want anything, I looked up and there she was holding my bag with EIGHT ROLLS in it. Where 3 became 8 I have no clue - but as they only cost $1.99 I was out of there and don't expect to go back until I learn Spanish.

It's not the White Mountains in New Hampshire - but Peter loves Camelback Mountain
Sunset - Camelback
When we were going out shopping on Saturday we kept coming closer and closer to Camelback Mountain. No matter where I am in Phoenix, this magnificent mountain is there to remind me of where I live. The closer you get the more beautiful it seems. I wish I were younger so I could climb it for that view you see above. It seems so out of place; when you see a mountain like that you expect others right around it. There is another set of mountains in the opposite direction - BUT those are just REGULAR mountains!! If you know what I mean.
This is a neat little photo of a frozen fountain in Casa Grande taken November 30th.

WHERE IS CLINTON WHEN YOU NEED HIM TO STOP THIS MADNESS??
A waitress dressed as a nurse holds up a triple bypass burger at a restaurant in Tempe.
They wear minimal nurses attire and have angered a group of real Arizona nurses who say the servers demean their profession. That uniform sure doesn't look like a nurses uniform to me! I can't recall seeing a nurse dressed in a BLACK uniform. And do nurses still wear nurses caps?
Trying to be politically correct is WEARING ME OUT!!
Get over it and get on with living your life - there are more important things than this silly issue.
They should be more concerned with the BURGER than the uniform.

Next time - Minnie & Marty

Posted December 8, 2006
Photo courtesy of Stan Kelly
It was brought to my attention that a man walked into the NH State House Cafeteria on Organization Day with a shotgun in one hand, pulling a bull with the other. He ordered a cup of coffee and Robin served him.
He drank the coffee down in one gulp, turned and blasted the bull with the shotgun, causing parts of the animal to splatter everywhere, then he just walked out!
The next morning he returned with his shotgun in one hand and another bull. He asked Robin for a cup of coffee.
Robin said, "Whoa, there! We're still cleaning up your mess from yesterday. What was that all about, anyway?"
The man smiled and said, "I'm in training to run for the House of Representatives: I come in, drink coffee, shoot the bull, leave a big mess for others to clean up, then disappear for the rest of the day."

Did anyone catch this Letterman show? I saw on one of the sites, the clip, but didn't hear anything about this the following day. I think it was extremely hateful and EXTREMELY dangerous to pull a stunt like that. Simmons must be furious because he was there to sell that steamer that Letterman set on fire. Do you know how many people will refuse to buy that product not realizing it was a gag. Richard should sue him!!!!!
Richard should have been kicked to the curb a long time ago - but it shows that there are few talented individuals around any more that you really want to see on a talk show. Give me the old Merv Griffin Show. I would even take Kate Smith - even after all these years! I loved her after school when the local television station signed on for the DAY!!! I never even thought there would be color television or computers at that time!! What's next? Landing a man on the moon? WHOOPS! That's already been done.

Either Andre is extremely popular out here or no one gives a damn! I received an email from Netflix saying they have to ship the DVD from their distribution center in Worcester, MA. You people on the East Coast, stop hogging his DVDs. I'm probably the only person who ever requested it!!!!!!! I HOPE NOT.

Posted December 6, 2006
Thank You Janet & Judy
Santa is now happier!!!!!!

For all you crafters, have I found a site for you just in time for Christmas!! Click on the tree below for nifty crafts - or not!!
Knit and Purl?
I hadn't thought about it - but I guess I will have to start learning how to knit. Have you ever thought about all those bottles of condiments in your refrigerator that must be very chilly? Some idiot on TV the other day knits outfits for all the bottles and containers in her refrigerator! And she claims she's NOT CRAZY!!! I bet the Hollywood celebrities are lining up to purchase them at $1,000 a pop! Maybe she is not CRAZY!!
Dick Cheney's daughter Mary and her partner of 15 years are expecting their first baby. Perhaps the gay and lesbian community should march on Washington and bring gifts for the largest Baby Shower anyone has ever seen. And of course, I want my friends, the Dykes on Bikes to lead the celebration!!
I had a comment about her daddy - but I don't allow profanity on this site!

I was out and about in the neighborhood checking out all the Christmas decorations. They really like Christmas out here and do a great job decorating. Unfortunately it doesn't fit in with my New England roots. How can you get excited when the weather doesn't cooperate? But I made a choice - and I would rather be here at my age. I was a little upset with one of the people here in the complex trying to win that award. They have luminarias going up their stairs and on their balcony. I hope a big wind doesn't come up and start all those paper bags on fire!!! There goes the entire complex for such a small prize!! Thank God it's in another building because I don't have apartment insurance!
This is for some of my friends - and you know who you are!
Aren't these the cutest little puppies?

Posted December 5, 2006
It warmed up - so Peter is HAPPY, HAPPY, HAPPY!!
I just put up all my Christmas decorations and now I feel stupid! The only time I ever wanted snow was Christmas Eve. I'm sure its going to get cold again - it always does during the evening - but I want warm days or I seem to get cranky. I can live with it for another month.

Posted December 3, 2006
Here is another little story to go along with the wreath story. In a half page ad in the Arizona Republic today, there are natural life-like trees on sale for 20-40% off. You can get a pre-lit 10 ft. blue spruce for $1399, a 12 ft. tree will set you back $1499. The cheapest 5 ft. tree comes in at $399. The good news is you get free home delivery for any tree over $300. GIVE ME A BREAK!!
The one other goodie they have in their ad are patio heaters on sale for $279.99. I think I'll stay off my balcony for the next month!
If you are into politics, click onto the politician above to read one of the sites I have on my Favorites site. I check it out every morning. Take time to check out all the various aspects of it. They have some great video at times. You don't have to agree with everything - but it is a great read.
To find any columnist you might be interested in, click here and when you get to the site, scroll down, they're all there.


I am strictly a Lays potato chip guy, but the other day, out of the corner of my eye I spotted Poore Brothers sweet maui onion flavor kettle cooked potato chips. I have to stay away from these! I ate almost the entire LARGE bag in one sitting. Thank goodness I'm not into hot flavors. They have 10 different flavors - Jalapeno, Parmesan & Garlic, Habanero, etc. They are distributed out of Goodyear, AZ. When I go to the store, I guess I will have to not go down that aisle for awhile. I never eat that many chips in a whole month.

Posted December 2, 2006
I only found out a couple of days ago that Andre Rieu would be performing here in Phoenix on December 8th. I just couldn't get enough of his concerts when they appeared on NH Public Television. He used to come to UNH for a fundraiser once a year but the tickets were expensive because the venue was so small and then again it was a fundraiser.
I was going to break down and go by myself, in that I don't think any of my neighbors might have the same musical taste I have, but now I find out that all the $40 tickets are sold out and they start at $88. I came up with a solution. I just ordered the DVD from Netflix so I can have my own concert. I love his concerts during the Holiday Season.

AND I THOUGHT IT WAS COLD AND WINDY OUT HERE!
NH State House Christmas Tree Blows Over
I have practically been housebound for the last couple of days because the weather has been so cold and windy. I'm getting old and I get chilled very easily. We had a cold snap and it was warmer in Concord than here in Phoenix.
When I went to the store, the employees didn't recognize me. They said, "We never saw you with shoes before; never mind your winter coat and baseball cap!" By the way, my flip flops fell apart about a week ago coming back from the store. Thankfully, it wasn't one of those 90 degree days or the soles of my feet would have been burnt!
It's nice to see my old neighborhood in the picture above. Look at how nice and green the State House lawn looks.
Speaking about the State House, I received a note from Governor Lynch yesterday thanking me for my note of congratulations on his re-election. He's such a neat guy. I hope this session goes well, and the Democrats don't go crazy, expecting all kinds of things happening overnight.

Posted November 29, 2006

Here is a picture of Governor Janet Napolitano at the tree lighting in the lobby of the State Capitol. I have always been disappointed in the Christmas Tree at the New Hampshire State House. It seems each administration takes off with the ornaments and the next one has to start all over. Some organization should be in charge. I'm talking about the one in the Excutive Council Chambers outside the Governor's Office.
Nancy Sununu always did a great job of decorating the Governor's Reception Area. They had the Annalee Dolls all over the place.
One year Governor Shaheen had all the kids across the state make ornaments for the tree. That was neat - but they must have been returned to the kids.
Benson's - I have no clue!! What a Grinch!!
Posted December 4, 2006

I can't believe the last time I went to the movies was 21 years ago. I went to see "The Color Purple" in Concord and that was the very last time I was in a movie theater. I had both a VCR and a DVD player, but they basically gathered dust. In fact, the DVD was not used once. It wasn't easy to get to a rental store.
Now I have Netflix, and I suppose its time to get caught up on the movies I missed. One of the distribution centers is here in Phoenix, so I get the movie the next day.
So the first one I ordered was "The Color Purple." This is by far one of my all time favorite movies. I could watch it over and over. I recently ordered Brokeback Mountain and thought it was great. Tonight I'm going to watch "The DaVinci Code." These movies are old hat to all of you, but now that it is getting a little cooler outside, I will spend more time inside watching movies, instead of being around the pool. Hopefully, that won't last for too much longer. Last January I was around the pool almost every day - with no time for television or movies!
If you have any suggestions on great movies I may have misssed in the last twenty-one years, let me know!!

Here's a neat picture of an owl in a palm tree taken in North Phoenix yesterday.

Posted November 28, 2006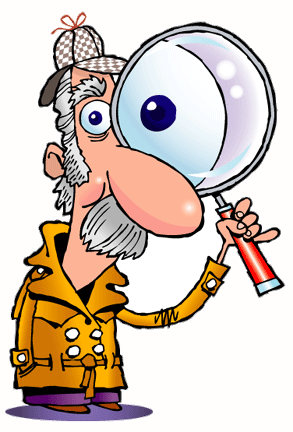 I've been checking things out in the neighborhood. Here are a couple of interesting things I found out.
Thank goodness I don't golf or I would be extremely upset. Most of you know I live only two streets over from the Phoenix Country Club. How upset I would be if I wasn't allowed to play so close to home. Once again, I didn't save my pennies.
They are very secretive. You can only get on their website if you are a member. I found out it was built in the 1920's and refurbished in 2002. They have a cap of 600 members and a very, very long list of those awaiting membership. Memberships cost $40,000 with MONTHLY dues of $575.00. So much for my picking up golf!
Phoenix Country Club Entrance
You know how much I love this high rise condo that overlooks the Phoenix Country Club. I recently found out there is a 2 bedroom, 2.5 bath unit on the 10th floor available.
This unit goes for $900,000, but it comes with two parking spaces!! I have no clue what the monthly fees are - I am sure it comes to more than what I pay for my apartment.
It comes with all the usual amenities, including an underground car wash. How about that!
Should I move, I'll send you my new address.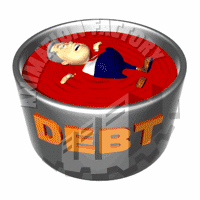 During the past week I saw an article in the Concord Monitor on Payday Loans in Concord. About a block away there is a Payday Loan that is open twenty-four hours a day. The place is immaculate - one of the cleanest businesses in the whole neighborhood. Every time I have passed by, there have been customers. I feel so sorry for these people. Especially now, during the Holidays they will be floating in debt. I have found Phoenix to be very generous. What the citizens do for the kids going back to school is unbelievable. I don't think any other city could come close to what they do.
It is unfortunate that these businesses exist, but as always, there is someone there to take advantage of the less fortunate.

Posted November 27, 2006
The apartment complex has a Christmas Decorating Contest. The winner gets $200 off their rent. I'm not interested, because I would probably spend more than $200 in order to win!

Do as I say, not as I do...
A newly elected Arizona Senator (age 43) voted for the first time in the September primary. She said her voting record should not be an issue. She noted that half of the general public doesn't vote, either.
GIVE ME A BREAK!!!!!!! I hope she votes in the Senate!

Peter says..........

Would you go to a bar where most of the men were bald - but in order to make you happy, they wore hairpieces once a week? You're in luck - they do it once a week in Phoenix. On Wigger Wednesdays at the Monkey Pants Bar & Grill, any man wearing a wig gets drink specials all night! The owner says, "it's just a really great opportunity for bald guys to get laid."
They also let them sit at the bar WITHOUT shirts on!! Big fat hairy bellies hanging out!!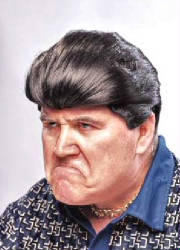 Macho Macho Man

Posted November 25, 2006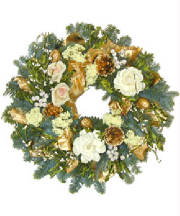 They're showing off the Christmas Wreaths that will be adorning the doors of the million dollar homes in the area. The more prestigious ones start at $600. You can find a decent one for $229, but if I were them, I wouldn't do it. They might think you're in financial trouble!

That reminds me of another silly thing they do out here. During the summer I saw ads from florists selling floral arrangements for the trunk of the car to attach the "Just Married" sign. THEY started at $265.00. No further comment!!

The Christmas season kicked off last night with a bang in Glendale. I could hear the fireworks but didn't go out on my balcony to see them. The Phoenix Zoo has started their evening tours with over 2 million lights and displays from 6:00 until 10:00 every evening. For some reason, the zoo doesn't excite me during the Holidays!
It does look pretty though.

Now that I vented - it's time to get onto lighter things. Next time - What will I find Christmas like in Arizona?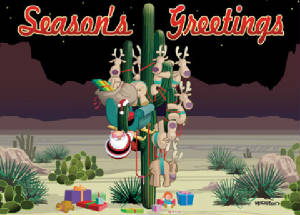 Posted November 24, 2006
PETER SAYS "KNOCK IT OFF!!"


Posted November 22, 2006

I'll be posting again after the Holiday.
Enjoy this special day.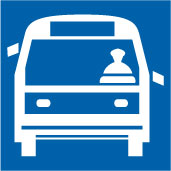 When I first arrived in Phoenix and hopped on the bus, I asked the driver for a schedule. He told me there should be one behind his seat. I looked and found nothing, then I looked again and saw something that said "Bus Book." In Concord, NH the schedule for all buses is printed on one sheet folded in three. The bus SCHEDULE for Phoenix is 264 pages!!!!!!
The good news is you can go onto the internet - put in your location and where you want to go - and you get a schedule within seconds. HOW GREAT IS THAT!!
Juan after counting his money!
Can you believe I have been here almost a year and have not had one Mexican meal? I was never one to eat spicy food (especially now when my stomach speaks to me more than I want it to!) I have to begin with something that is not so spicy. Juans is right next door to the complex and it has to be fantastic. I can say that - even though I haven't been inside - because of the vehicles parked outside. Every day post office trucks, Phoenix Fire Department trucks, UPS trucks, Phoenix Police cars, etc. are parked behind the restaurant. Its almost like truckers when they pick out a favorite spot to eat. It cracks me up - there is not one window in the entire building. They must have planned ahead in case this neighborhood ever gets dangerous. How SMART is that!

Posted November 20, 2006
He better not start wearing this around the White House!!
What do you suppose Russian President Vladimir Putin is thinking right now? "Do I look as silly as this ass? I hope not!!"
What 10 Million Will Get You In Scottsdale
Their MAIN residence is in Seattle!

I think I would choose the turducken over the tofurky.
For some reason, both words sound nasty to me! Anything that has turd at the beginning and the other has fu in the middle sounds like it to me!!
WHAT DO THIS CAT AND THIS BUNNY HAVE IN COMMON?
You guessed right! They are the best of friends.
All of a sudden, the little bunny I told you about, showed up at the bottom of my stairs, all spread out on the ground, as they like to do. I should restate that. Its not such a little bunny. I could hear a cat crying but couldn't spot one so I surmised it was inside an apartment.
Being the good guy that I am, I went upstairs to my apartment to get some lettuce for the bunny. When I came down it had run through the fence to the sidewalk, so I had to unlock the gate and walk around the corner. When I got there, the damn thing had jumped through the fence again. I had to unlock the gate again, and there he was eating a plant which looked like an asparagus fern to me. I gave him the lettuce - but he wasn't interested. Just then, the cat I had heard, jumped out from under a bush and went over and kissed the bunny. The two of them took off together.
I later learned from one of the individuals that work in the office, that she had been on her way home in the dark, slammed on the brakes when a cat, followed by a bunny, jumped in front of her car. It appears that the two of them are a pair and cuddle up together under one of the landings during the cool evenings.
HOW NEAT IS THAT!!!

It's so hot in ARIZONA that if the temperature drops below 95, you feel a bit chilly.
They just turned on the heat this week! Any time the temperature goes below 80, I feel chilly. It's time to move to a warmer climate. Just kidding. Its the overnight temperature - its warm during the day. People have asked me what the temperature is like out here. Here is a short list of dates.
New Year's 65 40
President's Day 71 45
Easter 82 54
Memorial Day 97 67
4th of July 106 78
Labor Day 101 76
Halloween 82 54
Thanksgiving 71 46
Christmas 65 41
When I arrived last New Year's Day it was in the 80's, so you can't really say what to expect. I was sitting around the pool every day in January. The highest temperature I experienced was 118 and I didn't even know it was that hot until the next day when I read it in the paper.
You know you're retired when you have far too much time on your hands
Ever wonder where those movie stars you grew up with are buried? Click on the grave above and find out. I warn you, it can be addictive!
Message is right - spelling is wrong!!
PHOENIX DOES A FANTASTIC JOB IN ERADICATING GRAFFITI. THEY TRY TO WIPE IT OUT WITHIN TWO DAYS. THEY HAVE A FANTASTIC CREW, BUT ALSO HAVE NEIGHBORHOOD WATCH PEOPLE THAT CALL IN AND ALSO HELP WITH THE PAINTING. WHEN SOMEONE DID SOMETHING IN THIS NEIGHBORHOOD LATELY, THE MANAGEMENT HERE TOOK CARE OF THEIR WALL AND SENT PEOPLE ACROSS THE STREET TO TAKE CARE OF THE GRAFFITI ON THE NEIGHBOR'S BUILDING. THEY FIGURE IT ITS GONE WITHIN A COUPLE OF DAYS, THE INDIVIDUALS RESPONSIBLE, WON'T WANT TO SPEND ALL THAT TIME DOING IT AGAIN.

Posted November 18, 2006
Danielle and Tony have invited me for Thanksgiving Dinner, but I declined, as usual. I have never enjoyed Thanksgiving after it was no longer a family affair. To me, it was only my mother, father, and all of my siblings together. I have wonderful memories of those days, appreciate all the invites I have received, but it has never been the same. One of my quirks, I guess.
I guess the Dixie Chicks haven't been forgiven. They only sold out half the house tonight, even with the new movie coming out this weekend. The last time they were in Phoenix, they sold twice as many tickets.

Posted November 17, 2006
Here's Barbra showing off some leg at the concert last night. Kris stopped by after his show to say hello.

Posted November 16, 2006
Arizona Named Dumbest State*
Peter's Favorite Spot For Coffee & the NY Times
I make spelling mistakes, but this was a whopper. I love this major sculpture at the end of my street at the corner of Thomas and Central Avenue. It's right across the street from the Arizona Democratic Headquarters and my branch of the Wells Fargo Bank.
The sculpture is in memory of the Navajo Code Talkers. The building in the background is the headquarters of Knoll Associates. The spot where I go for my coffee in the morning, on those days I do go downtown, is on the right; and behind the Hilton is the Qwest headquarters.
Knoll Associates was the major sponsor of the sculpture. When it came time for the plaque to be cast, unfortunately someone left off the final "l" in Knoll. I picked up on it immediately. I wonder if they are having a new one made - especially since the Knoll building is right behind the statue.
In the little plaza in front of the Qwest building is a fantastic sculpture. The pictures I took of it didn't come out - far too dark. There are two horses rearing up as they approach a stream. The water flows just as if it were a real stream. I have to get back and take additional pictures. This is one fantastic sculpture and it is hidden behind the Hilton.
*according to a recent study, they even came in behind Mississippi! (Did I spell that right?)
THESE BOOTS WERE MADE FOR WALKING
Recently when I was down at the Burton Barr Library, I was waiting for the bus. I could see a woman through the bus screen also waiting for the bus. How shocked (and it isn't easy for me) as I was approaching to get on the bus to find out it was a homeless man with the hairiest legs you ever saw, dressed in a mini skirt and white Nancy Sinatra boots!!!!! He had a beard and the dirtiest hair ever. Either everyone on the bus accepted it, or they were SCARED TO DEATH!! To each his own! I liked the priest better!
Find the man in the mini skirt. Just kidding!!
This is the most fantastic library. I love the glass elevators. At the bottom there is a pool where everyone throws in their loose change. You check out your own books which is kind of neat. The only negative is that in a city this large, the main library opens at 10:00. Maybe this is why they are the dumbest state. This really should change.
TALK ABOUT DUMB!!
I hope all the gays that gave her a career (without them, she would be nothing!) forgive her because of her Alzheimers.
I know you're still waiting for information on my early morning visitor. I'll get there. Also, I have an update on that bunny I told you about a couple of weeks ago. I bet you can't wait! Its not all that interesting - but it is cute.

Posted November 15, 2006
MY HOW TIME FLIES
The last time these two were in Phoenix together was 30 years ago. That was when they were here filming the remake of A STAR IS BORN. Tomorrow night they will both be performing at two different venues at the same time!
I FAILED TO SAVE MY PENNIES!
When I was downtown I came across this new condo building going up. It's huge - going back for about two blocks. This architecture is completely out of whack with what is in that neighborhood. It's right across from the Heard Museum. Most of the buildings are high rise.
I went across to find out more information. The penthouse will have 5 bedrooms and 7.5 baths!!
The only ones I think could benefit having all those baths would have been my family - having been the oldest of 11.
In the next block I ran into a homeless man that took out his toothbrush and toothpaste and stuck the brush in the decorative fountain in front of one of the highrises and brushed his teeth. I BET HIS MOTHER WOULD BE PROUD OF HIM!!

Posted November 14, 2006
What happened to the Turkey?
What's happening in your corner of the world? Out here they are pushing this gourmet delight that starts with a boneless chicken filled with cornbread dressing and then stuffed into a boneless duck. Next they put the duck and chicken into a semi-boneless turkey and stuff it with Cajun sausage. The only bones in the entire bird are the legs and wings of the turkey.
They average 14 pounds and supposedly feed 15-25 people. All for the low price of $99.00!
I wonder if the turducken comes with its own cellphone inside to let you know when its done!
Go figure!

Posted November 13, 2006
The local Ikea is located in Tempe - right outside Phoenix. I could have taken the bus, but decided to purchase my furniture through their catalog. Big mistake. I was told that I could purchase my furniture over the internet and it would be delivered from Tempe. Not the case!! I spent a couple of hundred dollars to have it shipped from California. I told the shipping company to send two men, because I was on the second floor. Well, you know what happened. Most of it comes knocked down (with tools) and easy to assemble. But the sofa and the bed (which weighs a ton because the box spring and mattress are one piece) had to be dumped at the curb. I lugged the numerous boxes up the stairs and thought I was about to have a heart attack. I asked the maintenance men to lug up the final two pieces and paid them handsomely for their hard work.
This all happened the first week of February.
Along comes MARTY. He moved in about a month ago and I met him as he was moving in. He just arrived from Kentucky, just like me, with just the things he had in his car. I offered him my Coleman inflatable mattress and my patio furniture for use in his apartment until he was able to furnish his. He just graduated and was looking for a job in computers. Within days he had a job and was ready to furnish his apartment which is identical to mine.
He loved my apartment - but when I went to visit after he told me had finished furnishing it - what a surprise it was for me.
IT was IDENTICAL to my APARTMENT. He purchased almost every item I have in my apartment!!
He even placed plants and candles in the exact spot I have them!! He said he looked for the art work I have, but couldn't find it!!!! I was speechless - said nothing - figuring at least the guy has GOOD TASTE!!
He's a neat young man and I'm happy to have him as a neighbor.
Did I mention that the store has 342,000 sq. ft. on 23 acres with 1300 parking spaces. Did I also mention that it carries 10,000 items and has 59 room settings.
Perhaps he didn't spend enough time there or he would have found my art!!!!! Whatever, I'm flattered.

Posted November 11, 2006
THANK YOU!!
Posted November 9, 2006
WHAT A BEER AND A SMILE
CAN GET YOU!!
I don't need anything for my apartment, but the other day I was going by Maxine's and spotted a brand new black contemporary chair for my apartment. I loved it!
I told JoAnn I was off to the store to get a six pack - would she ask Jim how much it cost. I told her "tell him I don't have any money!"
When I came back she told me it was $5.00 and a cold one!! How excited was I?
When I need a new sofa, I wonder what a 12 pack will get me!!!!!!!!

When I was out and about in the neighborhood, I came across this little gem.
It brought back memories of many years ago, when I would go across the bridge in Manchester to the West Side. It seemed that every other block someone took an old bathtub, upended it, sunk one third of it in the ground and then put one of those Virgin Mary statues in it.
Don't know how their neighbors feel about this, my picture doesn't show the arch that is surrounded with Christmas lights and is all aglow every evening.
To each his own, I GUESS!!!

Japanese Friendship Garden
On Saturday I'm going to grab a book, hop on the bus, and go to the Japanese Friendship Garden. Unfortunately, its only open on Saturday and Sunday right now. When I was last downtown it was closed and it looked gorgeous. I'll bring my camera.

I can see Camelback Mountain from my apartment door. Its a lot closer than this picture shows. I would like to go for a SHORT and I mean SHORT hike there. I must be beyond those white buildings, closer to the mountain.