Postings after this date will appear on Peter Page V

Posted May 20, 2007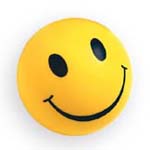 It was too gorgeous outside today, so I didn't post. Later......................
Posted May 16, 2007
SPECIAL EDITION!!!
They better bury him with a fire extinguisher!!
Posted May 13, 2007
I THINK THIS IDEA STINKS!!
AREN'T MOTHERS WONDERFUL!!!!!
Background: The weather has been 101, 102, 103 and 104 degrees this week.

The Phoenix Zoo came up with the brilliant idea of giving free admission to mothers on Mother's Day and Bashas, the grocery chain, said it will provide a full breakfast for everyone at the Zoo, until supplies run out.
Knowing mothers, they will tell the family how happy and pleased they are, but I feel that in the back of their mind they are saying "You cheap little B******s - you brought me to a place which reminds me of the smell of all those dirty diapers I had to change after you were born!"
YOU DON'T GO TO THE ZOO IN THIS HEAT!!!!!!!!!!!!
I came across this and thought it was cute.
WHAT MOMS REALLY WANT FOR MOTHER'S DAY: A Fisher Price Play Prison!

At least he didn't ask her where she displays her Oscar!!
Pooper Scooper Cleans Up Big Time - $$$$$$
This doesn't surprise me at all. With all the money some people seem to have around here, why the hell would they pick up their pet droppings! Along comes a guy with an idea - and people are lining up for his services. He'll come to your home every two weeks and clean up your yard for $47.00. Once a month is $29.00. I presume the rates go up according to the number of pets you have. This guy is no dummy - he has 200 customers and just had to hire someone to help him. I figure it can't be that messy of a job; the Arizona heat must turn those turds rock hard within minutes!!!!
I HAD TO BITE MY TONGUE BEFORE I DECIDED NOT TO CAPTION THIS PHOTO!!!
These guys are in deep doo doo!!!!
A couple of days ago a homeowner saw a suspicious vehicle at an empty home next to theirs. They called the police, and just as they arrived, three individuals took off and were not apprehended. They left behind 2,000 pounds of pot valued at one million dollars. I am sure they are afraid to go back to their bosses after a loss that big. I haven't seen anything in the paper regarding three dead bodies found in the desert - but then again that might take some time.

Phoenix College in the downtown area will be having their graduation but will have to cut back on the fireworks. Instead of 5 minutes of fireworks they have to cut it back to 3 minutes because of all the complaints last year. It appears that everyone's pets went ballistic!!
266
The number of days until Super Bowl XLII. They're counting down and looking for 10,000 volunteers! Quite a goal!!
Don't forget - Postal Rates go up tomorrow!!!
Promise - no potty humor next week!!
Until next week........

Posted May 6, 2007
I had planned on going downtown over the weekend because they were having a two day celebration for Cinco de Mayo. But after I read in the paper that they expected over 250,000 people over the two days, I changed my mind. The weather would have been perfect, but after I saw what it looked like last year when they had the march and there were 100,000 people clogging the same street, that was it for me! I'm more comfortable with the Irish Festival - in a nice green park - and not that crowded.
Sorry if I offend anyone, but the Chihuahua would be at the bottom of my list of favorite dogs. Yesterday, Chandler had their Cinco de Mayo celebration, and along with the traditional entertainment with mariachi bands, dancers, food, etc., they had their annual Chihuahua races. They needed something unusual, so ten years ago they came up with that idea. I'm familiar with the racing pigs at the State Fairs in New Hampshire, so I can understand the interest in this kind of race. They actually have 150 contestants!!
If that isn't enough, they have a contest for king and queen, where they wear outrageous costumes. The trophy is about three times their height!!! Even if this were held in downtown Phoenix, I think I would pass it up!! Can you imagine the barking??
I was looking out onto to my balcony and was thinking about my disappointment regarding the gardenia I planted last year. It grew and grew and then had fantastic buds and then bloomed. They only lasted ONE WEEK! Then a swarm of insects - something like I had never seen before - were just beyond my balcony. I immediately closed my sliding door and called the office. I thought they were swarming termites. Connie told me they were not termites because they don't fly - but I told her I just went on the internet and there is a flying termite. She thought they were bees. A short time later she told me they had landed and the queen was in a new home. She was right, and the guys were out there because they think the new nest is directly across from my balcony! We'll see.
UPDATE: The bee man came and killed the colony. I think they could have handled it differently, and relocated the hive elsewhere. It probably was cheaper for them to do it that way - what a stupid decision!!

This should be interesting! The godfather of the lowrider movement in Arizona has died at the age of 50. The newspaper didn't mention how he died, but I can imagine. His coffin has been painted in bright candy-apple tones to match his best known show car!! Viewing is from 8 until noon and then the procession begins to the cemetery. They expect a huge turnout of lowriders, custom cars and motorcycles. I wish the funeral home was close, as this is one parade I would like to see!!
Update..........
OFF TO THE FUNERAL!!
NO! That is not me waving to you!!
I guess I'm like a lot of other people and am curious at what goes on at a funeral like this. I am not showing the picture of him in his open casket in color that was in the Arizona Republic showing his colorful casket nor the picture of one of his favorite lowriders parading down the street to the cemetery on a flat bed truck. It appears it will never be driven again - in memory of the King of the Lowriders!
In a related story, they told of a local funeral director that had the viewing room set up as a casino for the deceased and they had slot machines where the viewers could play the slots and the money would go to his favorite charity!! My, my - my send off is going to be so boring!!

I JUST CAN'T GET OVER HOW EXPENSIVE SOME THINGS ARE OUT HERE!
Examples..........
The only tickets for the Kenny Chesney concert last night that were available cost $293.00!!
I saw a sofa the other day that I fell in love with. I guess I will have to be happy with my Ikea one. I thought I was reading the price wrong - but in fact, it was $12,326.00. Silly me, I thought it was $10,000.00 cheaper than that. A good thing I had my glasses with me for reading, or I just might have ordered it. Wouldn't I have been shocked when I got my VISA bill!

Posted April 27, 2007
I MIGHT BE COMING HOME!!

For a visit, that is. Southwest announced on Friday they will be having one direct flight to Manchester and a return flight to Phoenix each day. They will have a special fare of $99 each way as opposed to $339 each way!! I have to decide when it might be. I would like it to be sometime in early October. I'll sleep on it and try to come up with a date.

There goes the neighborhood!!
The gypsies have arrived. At the corner of the Historic District someone took about a year to redo a building which actually is in the commercial area and it was listed as a home or commercial property. Along come the gypsies up here from Mexico for their annual trek. Jim say they come - do their business and then return home.
The first thing they did was purchase a cheap sign that said "Palm Reading" and within days, the neighborhood "WATCH" group called city hall and had the sign removed because they didn't get a sign permit. According to the neighbors, there are at least 30 people living in the space, with six or seven brand new SUV parked outside on a daily basis.
I guess they are no longer selling plastic flowers on street corners like I used to see in New York or Boston!!

I was walking to the store the other day and out of the corner of my eye I noticed that the bar on 16th Street had reverted to its original sign. There it was!! Philthy Phil's. You remember, I told you he had changed it - but it appears his grill cook quit and he decided not to offer food anymore - so back to the old sign!!

You won't find one of these signs in Phoenix. They'll run over your ass! These guys have Massachusetts beat by a mile!!
You'll notice I posted early this week. The reason is the weather is going to be in the high 90's for the next week, so I'll be in the pool!!
Update: It was 101 degrees on Saturday!!
Until next week......

Posted April 21, 2007
I was lazy last week. I didn't do anything other than go grocery shopping with Danielle. I went to the grocery store that has a branch of my Wells Fargo Bank because I wanted to make a deposit. Unknown to me the store was closing - I thought they were going to remodel. Halfway through I realized they have no bakery and of all things no fresh produce. I should have left my cart right there and walked out - but I didn't. Now I have to go downtown to get those things I couldn't get. Danielle is gone to Texas for two weeks, so a ride is out of the question.
I really should be getting out and about because everything goes on now, before it gets too hot. They had a free Asian Festival going on for two days this weekend in downtown Phoenix. That would have been something I would enjoy - but then again, too lazy last week!!
SOME THINGS THAT CAUGHT MY EYE IN THE NEWSPAPER
This is something I still don't understand. The Heard Museum has announced its use of the term "Native Americans" when referring to tribes and now use "American Indian." I don't get the difference, but there must be one!! So much for that!
Glendale will become the first city in the United States to use a wireless remote monitoring device on each of its 18,500 streetlights to alert staff when one burns out! Cost - $2.2 million. I don't think you'll see this catching on in Concord, NH.
Phoenix is sick and tired of those abandoned shopping carts! They have hired a company to pickup the abandoned carts. The city would have to recover at least 20,000 carts a year - more than 50 a day - to support the program's cost.
The stores have to retrieve their carts at a cost of $20.00. I'm surprised their lobbyists didn't block this!!

I love this little contemporary home that is on the corner about two streets over from me. Located in the Historic District it must have been built a little later, but certainly fits in with the homes in the area. Nice landscaping!!
Until next week..........

Posted April 15, 2007

Once again it was a parade day and I wasn't feeling well. I don't know where I got strep throat, but it was bothering me big time. I decided to walk down for a short period of time. I told you last year I left after an hour and a half. It seems every politician wants to be in their own convertible and that takes up a couple of blocks. They have 110 entries and it can go on for far too long! I had other pictures but as usual I stuck my finger in front of the lense. I knew the Wells Fargo Coach would be in the beginning, so after that I went to Walgreens to get something for my throat. You can tell the people that have been there before, they are in the blocks with the shade, about six deep. They really have a big turnout for this.
This festival goes on for two days and they have entertainment on different stages with former top ten "Idol" singers with names I don't know! They also have about 250 vendors. The thing that cracks me up is that all alcoholic beverages are donated by the companies involved. Bud Lite, Absolute, wine and tequila companies. You are charged $5.00 per drink, but I guess this is where they make the money because the festival costs them $500,000 and they clear $40,000. I should go and check it out one of these years.
One of the neat things, is that one of the gay bars was having the Village People as entertainment at their club on Saturday night. My, how long ago was that!!!!!!!!
Wells Fargo Bank Employees in front of the coach
Wells Fargo Bank reproduction Concord Coach used for parades
I didn't see an official pooper scooper for the horses!!
Only one of many trucks with go-go boys!!
I'm disappointed with the Dykes on Bykes. They used to be the ones that started Gay Pride Parades across the country, but they gave in. The parade is now led by the Gay & Straight Motorcycle Alliance. I guess that is only fair!!


Last week when I went down to the Burton Barr Library to get my Arizona Tax forms (I waited on them until the last minute and only had to pay $88) I tried once again to get a photo of this fabulous sculpture. Its placed in front of the Quest building but because of the highrise buildings around it, it seems to always be dark. I think this will be the best I get with my cheap camera!
This is the area between the two highrises in front of the Quest Building
Right behind the fountain is the patio where I have my coffee and read the NY Times
People truly amaze me. They had a casting call for "Deal or No Deal" at the Fort McDowell Casino and it drew thousands of people hoping to win a spot on the television show. Traffic was backed up for two miles. Many of them showed up the day before and slept in tents or their cars. It was estimated that 12,000 people showed up for a chance. What cracks me up is that you only get 20 SECONDS to show the casting director that you have what it takes!! What a bunch of FOOLS!!!!
When I woke up this morning and looked across the way to my neighbor, I noticed his apartment was empty. Matt has been here as long as I have been and was a super neighbor. I'll have to ask Marty, as they are friends, being the same age, where he has gone.
Until next week...........

Posted April 8, 2007
SHUT UP!!!

I'm not talking about the parrot because it doesn't talk! The woman that owns the parrot had the line to her washing machine break while she was at work and it flooded her apartment. When the worker came over to soak up all the water he drove me nuts trying to get the parrot to talk. I wanted to yell down - shut up you a****** - it doesn't want to talk with you! But then again, how often do you get to have company with a parrot!!
I don't want anything that will talk back to me!!

Your favorite NH Legislator on the State House lawn looking for leftovers and loose change!
On Thursday, McDonald's set up a farmer's market on the State House lawn and served more than 600 of the company's Southwest Salads to legislators and staff members. They wanted to bring attention to the fact that it purchases $829 million worth of products and produce annually from Arizona suppliers.
That includes more than 62 million pounds of iceberg and romaine lettuce, 1.6 million pounds of hamburger buns, 400,000 pounds of tortillas, 137,000 pounds of tomatoes and 53,000 pounds of lemons.
Do you think NH legislators would put up with this shit? No burgers? No fries? Screw you. Don't come again!!!
Last week organizers were setting up a lunch for the legislators when a few dozen protestors from the local homeless shelter, which is right around the corner from the State House, showed up. The Arizona Public Service Company was paying for a luncheon to mark the 50th anniversary of the state park system.
The head of the group turned on her megaphone and asked hey, you in the business suits, do you realize other people are going hungry today? Last week, Outback Steakhouse was there dishing out steak on behalf of a group that wants the contract to provide mental health services to the state.
HELLO!! Nothing changes, no matter what State you might be in!!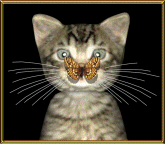 Just for fun - don't fall asleep watching it! I almost did!!

If you know any cheapies and men on the prowl (and you know who I mean) that are coming to Phoenix, let them know that you can't rent motel rooms by the hour anymore!! Only three motels still had the licenses and they just surrendered them. Back into the back seat of cars girls!!
When I saw this picture it brought back memories of the NH Legislature. I used to leave two unwrapped toilet tissue rolls on the top of the toilet and two full rolls on the spools. After they left, there was not a tissue left. Finally, I left only one roll in there. How cheap can you be??
I used to put out packets of sugar, until I realized I was going through 100 packets for a group of 10. I wised up and bought loose sugar. Put this in your pocket - you cheap shit!! (Did I say THAT!!)
I'm tired of ham and lamb on Easter. I'm having my friend below. He used to be called Peter Rabbit.
DON'T PAY ATTENTION TO PETER!!!
Update: I met the woman that owns the parrot. She was in the office, chugging a bottle of beer and discussing her problem! I couldn't believe she was doing that! Once she left, I met her and we had a great chat! I talk with everyone. If I were that parrot, I wouldn't talk back to her either. She has muscles three times the size of mine!!

Get over it! I didn't eat Peter Rabbit!!
WISHING YOU A WONDERFUL EASTER!

Until next week.........

Posted April 1, 2007
Is this an Arizona thing?
I had enough trouble with the cats, and now this. I found this gnome in my planter this morning doing his business. I hope its a one time thing!!
Seeing its April Fool's Day click on the gnome for some fun!!

I actually went out for a couple of beers this week. I happened to be downtown doing some banking and stopped in for a couple of beers at the only bar I know close to my bank. They're getting ready to go non-smoking in a month and they have an extremely small patio. It just might work out. There was a guy in there from Colorado and he wanted a pack of cigarettes. He almost had a heart attack when he found out they were $7.00 in the machine.
On my way back it was funny seeing the differences in the kids getting on the bus. The first ones on were students from St. Mary's - the boys in light blue shirts with the monogram and the girls in their plaid skirts. Two stops later, the public school kids get on the bus, and let me tell you - what a difference in styles!!!!!!!!

REFLECTION BAY
This is a very short street, but there are two assisted living homes on the street. The one above was just completely renovated and they did a wonderful job. It's called Reflection Bay and has a very small front but goes back a complete city block. I don't know where they relocated all the people who lived there before, because the renovation has been going on for six months. They did a quality job - picture doesn't show it - but I'm sure it'll cost a penny to stay there.

Do you have some time to waste? Have you ever wondered how many other people in the United States have the same name that you do? I don't know how accurate it is, but it was kind of fun to find out.
Click on to check out your name.

A couple of weeks ago I purchased this chair (except it is white) at Maxine's for only $20.00. Where he got it, I have no idea. Its brand new and swivels. I love it. I put it on my balcony. Tony thought it was ugly - but what does he know!
I got a fantastic bargain - these go for big bucks!!
I DON'T HANG OUT WITH THESE GUYS!!!
The 13th annual Celebrity Fight Night to raise funds for the Muhammad Ali Parkinson Center here in Phoenix raised $4.4 million. Hostess was Reba McEntire with guests Donald Trump, Diana Ross, Neil Sedaka, etc.
Auction packages went for a round of golf with Phil Mickelson for $500,000, dinner with Ali for $400,000, and a power lunch with Trump for $350,000.
Peter was happy staying home and having mac & cheese!!
HOW OLD DO YOU FEEL NOW?
AND HOW ABOUT THIS ONE..............
THIS IS HOW OLD YOU ARE: Melissa Gilbert will star in Prairie, a Broadway musical version of Little House on the Prairie - as MA. And if that is not enough - Patrick Swayze as PA!!! HELLO!!
UPDATE: I'm watching the weather. I don't want to go to the Grand Canyon when its too cold or when its too hot and crowded. I'll be going to the South Rim and nowhere close to the above, which is closer to Las Vegas.
Until next week..........

Posted March 25, 2007
What a NUT I am!!!!!
Photo courtesy and copyrighted by Jim Cole
The love of my life and best friend ever, sent me this picture from his trip to the Bahamas with girlfriend Jan, who appears on another page, and I didn't even know I had it, until I just reviewed pictures I've received.
Sorry Jim, luv ya!! Must have been a Budweiser moment!
Happy Belated Birthday, Judy!!!!!!!!!!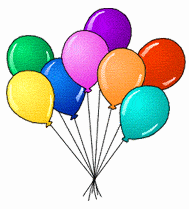 WISHING YOU ALL THE BEST FOR THE UPCOMING YEAR !!!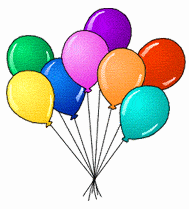 INIVITE ME TO YOUR 60TH BIRTHDAY PARTY!!

I mentioned George, my new Asian neighbor that lives downstairs from me. I expect he is a student at ASU because he is always gone, but on weekends he likes to cook. For the last two weekends I have had these wonderful aromas drifting up to my apartment. I have almost yelled down "Do you have Chinese to go?" I wouldn't be that crass!! But then again...... He has a gas fired wok on his patio that I had not seen before!
Recent Home Sales In The Neighborhood
As I told you, I am not a great photographer. This home does need a new paint job and the front yard has to be redone. At one time, everyone was going to that ugly crushed rock in the front yards, but that is now a thing of the past. This home, built in 1935 is located in the Cheery Lynn Historic District, one street away from me. It appeared to me no one has lived there in the last year, as I walked by it to go to Elizabeth's and get my Arabic bread at least once a week.
It cracks me up, but Phoenix has all these Historic Districts around the city, and they all date to around that time. In New Hampshire, the fools would have torn these down years ago!!
What I love about this home is it has an inground pool and a guest house overlooking the pool. When I first was looking for a place in Phoenix I wanted to rent one of these guest houses.
The sign went up and three days later it sold for $361,000.
I picked up the color flyer and the inside looks gorgeous!
Once again, my picture does this home no justice. I LOVE IT!! Located just two homes away from the one above, I would be really happy here, even though it doesn't have a pool. It has a beautiful artist studio in the rear and the owners are super friendly. Of course, I introduced myself!
It sold for $310,000 and was on the market for less than two weeks. By the way, they NEVER leave those trash barrels in their driveway!
Even though this home is across from the other, it is not in the Historic District because the homes on this side of the street were built in the 1950's and not as well planned.
Is this an Arizona thing?
An 82-year old man who was caught trying to smuggle 170 pounds of cocaine into the country from Mexico has been sentenced to 10 years in federal prison.
Sorry, Oseas Mendoza-Cecena of Nogalas, it doesn't pay no matter what your age is!!!
Sheriff Joe Just Loves the Spotlight!!
Last Friday, Sheriff Joe had the finals for "Inmate Idle." A take-off on American Idol, more than 100 inmates signed up, but that was finally cut down to the final six.
The finalists performed in front of about 1,700 inmates and three judges: Arpaio, Alice Cooper (who lives in the Valley), and an Elivis impersonator played by detention Officer Bret Kaiser.
The winner was a 36 year old male serving time for violating probation.
The prize - Big Macs, pizza, milkshakes and cake - for everyone living in his pod.
I haven't heard of any rioting by other inmates who didn't receive the above bounty!!!

The Arizona Republic did a story last week on a growing community of immigrants from Oaxaca, Mexico in the Sunnyslope area of Phoenix. A day doesn't go by unless there are letters to the editor concerning illegal aliens. I liked this one.........
Your article has already created the probability of a drop of 15 to 20 percent in home values. We live just outside of the neighborhood and we could also suffer a drop in our values because no one wants to live near trash, crime, loud nasty music and the vandalism that goes along with "Little Mexico."
They have no place to put them. I just read, they do nothing until after they have been caught 6 times coming across the border! HELLO!!!
I'm all for free speech, but I certainly hope this woman's address isn't in the telephone book!!
UPDATES:
The bed was too heavy to lift on my own, so I placed one hardcover book after another until it reached the height I wished. So far, its working!!
I bought a new high definition flat screen television for far too much money with too many options that I don't even understand, and never will. My friend Jim at Maxine's had a cable ready television for sale the other day and it was only $35.00. I noticed he had at least 10 empty Bud cans in his trash, so perhaps I could have got it for $5.00 and a six pack. And growing old is supposed to make you smarter. I should have bought his TV!!!!
Until next week................
Posted March 18, 2007

Not So Happy St. Pat's Day!!
The guy on the stilts on the right was neat!
I was all excited when I woke up because the day was just gorgeous. Just as I approached the corner the bus went by. I decided to walk from 14th St. to 3rd St. Wrong move! It was far too hot for that! When I arrived, I didn't feel well at all - must have been dehydrated - but didn't want to buy water because there would be nowhere to go the bathroom should I need it.
The good thing is that was the staging area, so I was able to see the majority of entrants. Unfortunately, they were on different streets and the sun made it impossible to get some pictures.
Wouldn't you know, the only tree around had the fantastic vehicle Sandra Day O'Connor was going to be in. She looks great and had a great sense of humor in listening to her for only a couple of minutes. She was having a hard time putting on a green blazer once she got in the car.
The Irish love their dogs!! They must belong to dog societies. There was a group of Irish Wolfhounds all dressed up and I just fell in love with them. There were other groups of dog lovers also.
I wish I could have gotten other pictures. There was another woman all dressed up and she had sprayed her entire horse green and she had a banner on the side that said "A horse of a different color."
Of course Joe the Sheriff had to try to make the parade his own. He must have told all his employees to come out and march with him. They had more damn entries with his name on them, right down to those little cars the Bektash Temple uses in Concord parades.
I stayed only for the start of the parade as I didn't feel well. I walked to Central Ave. to get the bus home and found out it was blocked because of construction on the corner and then 3rd Street was closed so I had to walk to 7th Street to get the bus. Finally, I broke down and bought water. Now I'm seven streets away from home and decide to walk.
When I got home, I immediately had to go to bed. I was exhausted. I have to realize that just because it is fantastic on the grounds here, once I go out of the complex, I have to respect how hot it is. WAIT for the bus no matter what.
The parade is not as big or as well attended as I thought it would be. The problem is that everyone tries to get their organization fundraisers, etc. done before the hot weather arrives. There was a major antique show at the Arizona Fair Grounds and also the Aloha Festival on 6th Street.
I still had fun, even if it was for a short time. I'm learning about staying out of the sun while off the property!!
You can ALWAYS count on the firefighters!!
Sparse crowd at the beginning of the parade.
One of the riders did rope tricks while waiting for the parade to begin!

After the parade, they have the Faire down at the Irish Cultural Center. That's the one I went to in October. They have them twice a year. I loved it, so I expect I'll be there again in October.
This is kind of neat. Yesterday, the Seamus McCaffrey's Irish pub in downtown Phoenix expected to serve 1,000 gallons of beer, 3,500 pints of Guinness, 1,200 pounds of corned beef and 50 gallons of Irish stew.
Murphy's law!!!! After I was so exhausted, the leg on my bed fell off for the second time last night, and scared the SH** out of me!!! I have four metal legs on my bed from IKEA and not the metal frame I am used to. Have to do a better job putting it back this time!!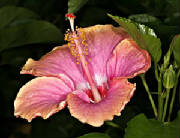 MY PLANTS ARE DOING FANTASTIC!
My plants are doing great. My hibiscus popped out and they are fantastic. I never had those in my garden. The size of the flowers is amazing. I miss my garden at the Upham-Walker House and all the plants I added to the property. Hopefully someone is taking care of them, but I doubt it!!
The gardenia I planted last year in my outdoor planter is thriving. It has great big buds. I can't wait.
I haven't seen as many hummingbirds as I told you the freeze we had killed off a lot of the bourganvillia. My plants cost me a lot less out here than when I bought them in Concord.
My indoor plants are thriving, and I was one that couldn't keep anything alive INDOORS in Concord. I even have a Boston Fern that loves it here!
We'll see what happens when it gets over 100 degrees!
I'm far from being a good photographer, but then, my balcony is nice and shady!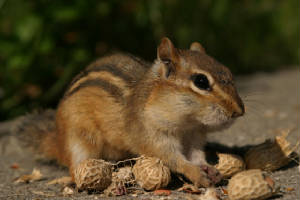 I MISS MY CHIPMUNKS!!!
Should anyone be out behind the Upham-Walker House after it warms up, could you trap my chipmunks and send them to me by FedEx. I miss them!!

Is this an Arizona thing?
While we were stopped at a light the other day, I spotted a brand new pickup truck with decals on the side that depicted bullet holes!! What an idiot!!
My friend Joe is at it again. A couple of years ago he only let prisoners send postcards home, but now that there are so many drugs finding the way into the jail, he now only allows postcards coming into the jail. Of course, letters from their lawyers are not covered by this rule.
Last year about this time I read about unlicensed corn peddlars here and Phoenix and meant to mention it, but I forgot.
They are back in the news again. It seem most of the vendors lack permits to sell elotes, or hot corn on the cob, usually spread with mayonnaise, shredded white cheese, chile and lime juice.
They don't peddle in my neighborhood, so I've never seen them. They're cracking down because of the unhealthy ways in which they are cooked, etc. The fines are pretty high, but I don't expect things to change.
Like I care. I just like butter and salt on my corn on the cob!!
Until next week................
Posted March 13, 2007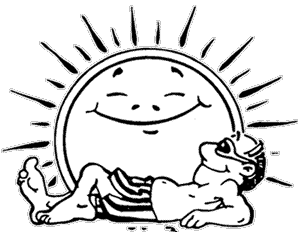 Now that the weather is in the 90's Peter needs to get some color. I'll only be posting on Sundays from now on. Click on and see what I've been up to.
Enlarge the picture above, print it out and grab your crayons and color Peter chocolate brown and the sun bright yellow! And give yourself an A+ for artistic ability!!