Posted November 11, 2007
I was downtown looking for a Primary Care Physician (what a process this is!!) The hospital cannot recommend and they didn't have a list of doctors that were affiliated with them. I was told to go across the plaza and look at the listings on the board in the lobby of the highrise. How the hell can you choose a physician like that? Go door to door? Now I have to wait because the State of NH is changing providers in January and I have to find someone that takes Anthem Blue Cross which is not one of the major providers here in Arizona.
Anyway, afterwards I decided to take in the exhibition of "Gone But Never Forgotten: Postmortem Photography" at the Rosson House Museum. I always found that kind of weird, but you have to remember that a lot of children died at an early age back then, and their parents wanted to remember them. Sometimes they even propped the bodies up in chairs, etc. at a photographer's studio and not at the home!!!
Some French families in Manchester were still doing this when I was growing up. I remember going to a wake in a home where someone stayed up all night to keep the body company!
I tried to get a friend of mine with the Concord Coach Society who purchased wagons, etc. to purchase a horse drawn hearse, something I've always found fascinating. He declined.
Also, when I was downtown I went to my bank which is of course Wells Fargo. I get angry every time I go in because they spend so much time trying to sell you different bank services. I also have an account at the Merrimack County Savings Bank and they never pulled that bullshit! If I WANT SOMETHING, I WILL ASK!!
Talk about death. Check out below. I thought there would be an outcry from people, but I haven't heard one peep from their readers.

Show your love ON earth!!
ANYTHING FOR A BUCK!! The Arizona Republic has an ad on their Obituary Pages for the following: Send A Christmas Card to Heaven - Your sentiments will be seen in the obituary section of the Arizona Republic on December 19th. YOU HAVE TO CALL FOR THE RATES. I can just imagine how much they are ripping people off!! What next - cards for EVERY HOLIDAY?
Don't wait until they're in Heaven. Give them HUGS every day - even if they don't want them. You'd be surprised how much they love them!!!!!
I expect you'll see this little fella at Bike Week in Laconia next year. That is, if he leaves now!!! Why are squirrels out here so much more adventurous than NH squirrels?


The Arizona Republic reported yesterday that foreclosure filings in the Valley soared 566 percent in 2007. The head of the Arizona Department of Housing says its only going to get worse. He expects 10,000 homeowners across metro Phoenix will lose their homes this year. Last year there were less than 2,000 foreclosures. They suckered these people in with no money down, etc. Once again, if it sounds too good to be true.............
I have a new neighbor two doors down. He's moved into the apartment Tony and Danielle lived in. Tony got his condo - which I expect he will lose to foreclosure within 6 months - and she left him to go back to her children in Texas. Good move on her part - but I do miss her!
The first time I went downtown I was amazed at how close the airport was. It was almost like you could put your hand up between the buildings and catch a plane in your hand. I don't know how people that work in those buildings can concentrate on what they're doing - but I guess after awhile - they get used to it.
Now comes along a developer, that has already broken ground, that plans on building a 510-foot tower that would be the tallest building in Arizona. I can't believe he started construction (even though the FAA had told him the building was a hazard.) They better nip this in the bud fast - but you know they'll sit on it forever and then give in!!
I CAN'T RESIST POSTING THESE!
I WOULD HAVE A PROBLEM WITH ROSIE!!!!!!!!
The above posting comes from a new site from Arianna Huffington. You can check out her new comedy site at http://www.236.com/
On a more serious note.......
Until next week......

Posted November 4, 2007
IF YOU LIVED HERE!!!!!
Sunny - 90 Degrees
JUST KIDDING!! Arizona is NOT for everyone!!

Jim........
Thanks for sharing the photo of your bathroom makeover. You're the first to take my advice regarding updating their toilet tank!! I wish you would change your reading habits though!!
IN HIS COLUMN THIS WEEK "ASK THE MEXICAN" ANSWERS THIS QUESTION.
Dear Mexican:
Why do your people often hold a public car wash after one of your homies gets killed? What's the connection between having a clean ride and death? Do the neighbors' cars need to be clean in order for your amigo to get into Heaven?
Dear Gabacho:
It's better that destitute Mexicans raise funds through suds for funerals instead of sticking a gun in your ribcage.
HOW MANY INCHES CAN YOU TAKE?
1ST ANNUAL CHEESE STEAK EATING CONTEST
THE ABOVE IS A HALF PAGE AD LOOKING FOR CONTESTANTS. NAUGHTY, NAUGHTY - BUT I GUESS IT GOT A LOT OF PEOPLE'S ATTENTION!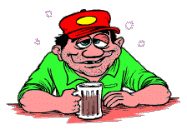 This is NOT Peter!!!
As I have told you in the past, I rarely go out to a bar for a drink. When I was downtown last week, I stopped into the one bar that I go to and found out it was moving. This bar does a fantastic business, but if I were to guess, half the customers were smokers. They're moving down about three blocks because their new spot has a "smoking patio" on the second floor. I don't know if that is a good idea regarding the customers that will be there later in the evening!! I liked it because it was directly next to the bus stop and I could run in for a beer before the next one came.
Talking about bars ----------- I was out early one morning this week and noticed that Phylthy Phyl's now opens at 6:00 in the morning with drink specials for the earlybirds. I almost went in to check out who is drinking that early - but I didn't!!!
IS THIS ENTIRE COUNTRY IN A COMA?

I've noticed a lot of empty apartments here in the complex. I just recently read in the paper that because there are so many unsold homes here in the Valley that investors are renting out their properties. I guess if you can pay just a little more, why not rent a home for a year instead of an apartment.
The bitching has started. Everyone is complaining the "snowbirds" are arriving and clogging up the freeways, etc. Don't these idiots realize how much these people add to the local economy?
COMING TO A NEIGHBORHOOD NEAR YOU
Who would have thought that the recent decency wars out here would have been over the name of a coffee shop. I had never even heard of this chain. The "Bad Ass Coffee Company" is opening a new store and residents are furious.
Earlier this week residents got "Victoria Secret" to take down what I thought were not indecent photos (although they were about 8 feet high) from the windows of their new store.
And then, Scottsdale was all shook up when they opened a new "Pink Taco" restaurant (which I found in extremely bad taste.)
But then again, the First Amendment gives us the right to free speech. We don't have to spend a penny at these establishments.
The Community Development Director unfortunately spilled the beans and said a new business for dog-grooming will be calling itself "Doggy Style."
What do you expect the response will be?

Jim........
I wanted to give you a heads up (pun intended) on the latest craze over in Scottsdale. Those rich CEO's now want urinals in their bathrooms!! I don't know if this one will fit in with your decorating scheme - but thought I would pass it along. By the way this is not the one they choose - they only have granite or marble!!
AND SHOULD YOU HAVE A LITTLE GEM (PUN INTENDED,) YOU MIGHT BE INTERESTED IN THIS ADDITION TO THE BATH.
Sorry about the potty humor this week - I had nothing else to work with!!! Shit happens!! Next week I'll try to highlight cultural activities in the Valley of the Sun. That's not a promise!
Until next week......

Posted October 28, 2007


Hello Dolly!!!
DON'T CLICK ON THE ABOVE PHOTO UNLESS YOU HAVE A WEIRD SENSE OF HUMOR OR NOTHING ELSE TO DO WITH YOUR TIME!!! AND DON'T SPEND ANY MONEY!!!!!!!!!!!!!!!!!!!!

NOTE: ADMISSION IS FREE!!
PETER'S EXCELLENT ADVENTURE
I was up and out of the house early on Saturday for my first stop on my tour of downtown Phoenix. I've been downtown many times - but I usually have a destination - and because its usually so hot I return home as fast as I can.
My first destination was the Thai Cultural Days 2007. First, I had to find it. Discovering downtown Phoenix on a Saturday is the way to go!! I went everywhere. Past the US Airways Center, down to Chase Field, made a left when I should have gone straight, discovered the Arizona Center, etc. before I found the park. What a gorgeous spot for a small festival. Within the park are several museums and it adjoins the Arizona Science Center, the Phoenix Museum of History, the Arizona Doll & Toy Museum, etc.
I've been here for two years and haven't been to these before. Why do we always have these things in our back yard and don't take advantage of them? I think in my case, even though they're air-conditioned, I don't want to wait for the bus in 100 degree heat. Now is the time to get out and visit!
This was not my final stop as I had other plans - but these guys love their King!! They are so loyal to Thailand. The kids providing the music (they're from LA) were absolutely fantastic. It was too early in the morning, but the smell of the Thai food vendors made you want to eat. I wanted to buy a poster or tee shirt or baseball cap, but none were for sale. They had one official gift shop - but even though I liked the variety, there was nothing I really wanted.
What I did love was they had the paper parasols (all sizes, from little kids to adults) displayed all over the lawns.
I'm so happy I went this year!!
This photo doesn't show the gardens and water features.
Then, as I'm walking about the area all by myself, I come across the Arizona Center. I fell in love with this place!! This building is so beautifully landscaped I could spend hours here. With the waterfalls, lush plantings, this is MY spot! When first built downtown no one lived in the area (remind you of all those empty spaces above the businesses in Concord, NH?) so there was no nightlife; it was doomed a failure. Thankfully, with all the new condos, etc., it will finally become a destination. I would take the bus and bring along something to read and spend an afternoon there - thats how much I like it!
Right across the street is St. Mary's Basilica, the oldest Catholic Church in Phoenix. When I went by, a wedding procession was entering the church. It has a very weird exterior - I'm not sure what you would call the style - but it still is very impressive.
Being downtown on a Saturday in Phoenix is unbelievable. You can be all by yourself. I think it could be close to a Sunday in Concord!
Anyway, I found my way back to Central Avenue, after passing the Symphony, the Convention Center, etc. (Boy, do I know my way around now!)
As I was passing the Hotel San Carlos I noticed something on the sidewalk. I've passed by many times when I've been downtown but never noticed the stars in the sidewalk. They have their own little "Walk of Fame" with stars imbedded in the concrete of stars that stayed there. Marilyn Monroe, Cary Grant, etc. I probably wouldn't have noticed all the stars had there been a lot of people on the sidewalk.
I STILL HAVEN'T REACHED MY DESTINATION....................

ALONG THE WAY I HIT A COUPLE OF OTHER SPOTS BUT BECAUSE I'M TIRED, THOSE STORIES WILL HAVE TO AWAIT ANOTHER TIME.
I FINALLY REACHED MY DESTINATION - AND (picture a drum roll in your head!)
There I was at the Irish Festival in downtown Phoenix. You know how much I look forward to this. But, unfortunately Peter couldn't spend as much time as he would have liked because he walked his ass off all over downtown Phoenix. The good news is that I had my beer and they have a shuttle back to my bus stop. How neat is that?
Did I mention that the Copper Square merchants, etc. in downtown Phoenix are having a parade, fireworks and a pub crawl until 2:00 in the morning. Doesn't start until 4:00 this afternoon - you certainly know this old buck won't be there!
I'm adding this to my site because I think Spam has an extremely clever site and because no one will admit to eating it. I only love it fried!! So there!! But then again - I didn't try any of the recipes.
THE SPAMMOBILE WAS AT THE ARIZONA STATE FAIR. DID YOU EVER NOTICE THAT ON THE SIDE OF THE CAN IT SAYS THAT THE INGREDIENTS ARE PORK AND HAM. DID YOU KNOW THERE WAS A DIFFERENCE BETWEEN THE TWO? Click onto their fun site to find out the difference. You never know when you might be on a game show and this question is asked!!
I won't go to the Fair by myself because of all the negative publicity concerning gangs, etc.
THIS WILL BE ME IN ABOUT 20 MINUTES, BECAUSE I'LL BE POSTING THIS ON SATURDAY AND REST UP TOMORROW AFTER MY LITTLE ADVENTURE. IT WAS NICE TO GET OUT AND ABOUT!!
You young ones won"t understand this one!!
Until next week.......
Posted October 21, 2007
Nothing Can Beat New Hampshire When It Comes To Scenery - But Arizona Is Pretty Neat!!
I have to get off my a** and start taking some tours. Click on the picture above for a short glimpse of some of the great places in Arizona to visit. Make sure your speakers are on.
NOTE: I had to delete the above link because I spotted a warning about their copyright with the song and the the site itself. Unfortunate - because it was a favorite and I played it many times.
I've never purchased this magazine, but I go onto the site every day for their gossip. I guess I have too much time on my hands!!


I love this site. Even though you might not be in the buying mood - its a fun site. Click on the picture above. This is only part of their site - they have all kinds of gifts. I like it a lot!

I THINK HE TOOK TOO MUCH OFF THE TOP!!!
I spotted this photo in the paper on Thursday. You all know about my regular barber. Prior to going home to NH, I decided to get a decent haircut. When I was downtown I spotted this new barbershop and decided to go in. Fancy, fancy, fancy. The reception desk is half the size of my apartment and there are granite counter tops everywhere. Every station has their own sink for shampooing, giant mirrors, etc. But the best things are each station has their own flat screen television and can be tilted however you would like, complimentary drinks (I saw Budweiser in the built in coolers under the reception area) and a scalp and back massage (which I passed up!) The tab was $18 (plus tip) but I felt it was worth it even though there is not much on my noggin to get rid of. Check out the guy in the chair above, what the hell is he doing there?
Anyway, the picture was taken because they were having their grand opening and the Mayor, etc. were going to be there. And they would be giving FREE haircuts from 11:00 until 5:00!! The photo only shows three stations, I think there are eight.
Would I go back. I think so. Would I be able to get in? I doubt it. This guy is in the high rent district and probably with all the professionals around, will only take appointments!!! Maybe I'll have to wait until the next time I return to New Hampshire.

People out here have far too much money. In the paper on Friday it was reported that an English bulldog puppy worth $4,400 was stolen from a Chandler Fashion Center pet store while employees were helping customers. THE CAGE DOOR WAS MISTAKENLY LEFT UNLOCKED!! The day following the theft a woman showed up to purchase "Frank the Tank." I suppose women out here that pay $900 for a pair of shoes don't find the price of a puppy that surprising!! I expect "Frank" has gone from the lap of luxury to the ghetto.
I had forgotten just how great the weather in Phoenix is during the month of October. It goes down to the 60's during the night but the days are comfortable - usually in the mid 80's. The heat is usually turned on at the end of the month. I have a very small space heater that I might turn on once or twice during the early morning when I get up (4 o'clock.) If I would wear some clothes I wouldn't need it. I usually just wear shorts in my apartment. No shoes - no shirt! When I'm outside I wear flip flops. If I wear shoes to the corner store they make a comment!!
I haven't been in the pool since I've been sick. Checked out the water the other day and it was super. Since its open all year it is heated.
Obama was here on Friday to speak at ASU. He was seventy-five minutes late, but the 5.800 students stuck around to hear him speak. Romney was in Arizona last week, but other than that, its been pretty quiet.

I CAN'T BELIEVE THESE CLOCKS ARE STILL BIG SELLERS! (Check out the History Page!)
AND WHAT WILL YOU BE WEARING?
I can only picture one person wearing this costume and I won't mention your name Jim. Whoops!!
Note: I must have been under heavy medication when I incorrectly spelled jeopardize in my last post. Thank you for not bringing it to my attention because I would have smacked you!! Not that I'm perfect, you understand.
Until next week.......

Posted October 14, 2007

Maybe NOT this much energy!!
I'm Back!!!!!!!
I TOOK MY MEDICATION FOR TWO WEEKS, BUT IT ACTUALLY TOOK THE ENTIRE MONTH FOR IT TO KICK IN. YESTERDAY WAS THE FIRST DAY I FELT LIKE MY OLD SELF.


Boo!!!
The thing I get excited about on Halloween is seeing toddlers dressed up. It seems in recent years, the costumes have gotten more and more creative. Last year I bought all kinds of candy and didn't have one trick or treater. My area of the complex is practically all single people and with the gate around the property I guess I should have expected it. But just in case!! The guys in the shop had candy for the month.
Click on the picture below for great costumes, etc. even though you might not be in the market for buying. The site is a lot of fun!
They're Happy!!!
The dog run is finished and now the little doggies can get their exercize. I think he did a wonderful job and it even has great lanterns on top of the fence so they can go down there in the evening when their owners get home from work. The only one I see during the day is a little white scotch terrier and he loves it!! I've taken some pictures, but seeing I don't have a digital camera - you'll have to wait until I finish the roll. I'm just an old-fashioned guy.

When I was in the hospital I was dying for a decent cup of coffee.* The only thing I ate in 4 days were two peach slices. I couldn't get coffee out of my mind. The good thing was that the medication was so powerful that I slept continuously - never read the paper nor turned on the television. It seemed I drank gallons of iced water whenever I was awake. When I was being released I was brought through the main entrance where they have a Starbucks and I almost wanted to stop for a cup. For days afterward I drank more cofee than I probably would in a whole month.
* I had one sip! It was like they used one pound of coffee for the entire number of patients in the hospital that day!! And I am sure they don't use Starbucks!!
By the way, the four days in the hospital was billed at $12,342.00 and the hospital settled (I don't know how this works) for $5,751.00. I had no special tests. The doctor told me my lungs and kidneys are great but couldn't give me a clue on how I got the infection.
I got a note on my door on Thursday morning about a rent increase. It was one I voted for during the last election. I am extremely angry with the citizens of Phoenix. Only 17% of them voted! You can vote by mail and the return postage is paid. How lazy can you be. I'm glad I voted because with the new tax increase we will be getting 500 new police personnel and 100 new firefighters within the next two years. And do you know how much my rent increase was? The grand sum of $1.17 per month!!! I think its a wise investment.
Unfortunately, the Mayor did not get an increase in pay. The citizens of Phoenix hate some of the Council members who have been entrenched here forever but can't vote them out because they are not at-large. The salary increases were for both the Mayor and Council members. This poor Mayor only makes $85,000 per year for a city of this size. He's a young and smart guy and has a great future ahead of him. Eventually he'll make up for the loss in salary.
Sometimes I forget just how large a city I live in until I read something in the paper. For example, the Botanical Garden is having a plant sale this weekend and they have 20,000 to 25,000 plants for sale and expect over 5,000 people to show up. That's a far cry from the little plant sale held at the Audi in Concord!
Did I tell you about the home on Osborne Street that has two foot plastic cactus in the front yard? I wonder how the interior is decorated!!!!!!!
I thought I would pass along the cover of my New York magazine from last week. This has been one of my two favorite magazines for years. The other being Vanity Fair (which I was under the impression was a woman's magazine until I picked up a copy). The first article I'm going to read is about the new American Embassy in Baghdad - a $600 million compound with 619 blast-resistant apartments and a food court fit for a shopping mall. They say it may already be obsolete!! It cracks me up that it says this is one of the few projects being completed within budget and on time. Why doesn't the regular press cover stories like this?? A $600 million dollar embassy? WHO THE HELL IS IN CHARGE??????????
DYNAMITE LOCATION IN DOWNTOWN PHOENIX!!
About a year and a half ago I posted the picture above of the condos going up on Central Avenue. I was intrigued with the design because it was nothing close to what is being built in Phoenix. It seemed the architect wanted something reminding him of brownstones in Boston or New York. Each time I went downtown it seemed it was never nearing completion. I was under the impression it was quite a large complex because of the area it emcompassed.
Well the other day my questions were answered by an article in the paper. There have been construction delays, threats of foreclosure and bankruptcy. It appears the project is about ready to open. There are only 21 units and they are each five stories high (including a two car garage on the first level.) Each home has a private elevator, Viking appliances, several patios, including a fourth-floor terrace that could be used for a small swimming pool.
They're going to have an open house on November 5th. The units go for $2.8 million to $4.5 million. NOW GET THIS!! Not one unit is spoken for!!!!!!! The location is fantastic. Is it the design that is turning people off? Would they rather have a penthouse apartment for that money?
I find this story amazing and want to follow-up on it. How could anyone make such a costly mistake?
Did you ever stop to think about it? Is your toilet tank boring? Well, someone has come to your help. There are new toilet tank decals out there for $20.00. You can get everything from bikes to scuba divers to jellyfish. Be the first in your neighborhood to upgrade your potty!!!
Until next week........

Posted October 7, 2007
WHAT A BUMMER!!!!
Who would have ever thought two days after I returned from my great trip to New Hampshire I would end up at St. Joseph's Hospital here in Phoenix for a little stay of four days! I knew I had a MILD urinary tract infection prior to flying out but didn't want to jeopardize my trip, so I didn't follow up on it. Wrong move. I was in severe pain and ended up in bed for a couple of weeks. Between the infection and my hypertension (which I had stopped taking my medication quite some time ago) I had no energy whatsoever. Between the medications, I suffered a lot of dizziness - losing my balance on two occasions - falling once during the day and once during the night. I was housebound - not able to walk but for very short trips. It was my first overnight stay in the hospital since I was born and I do have to say that St. Joe's was absolutely fantastic. What a great group of people!!! I waited at the Emergency Room for TWO minutes!!!!!!!!!!!!!
Yesterday was my first good day so I am going to take this week off and will continue my usual posting next Sunday. You never know - one minute you feel like a million bucks and within minutes that all goes to Hell! Until next week. Thinking of all of you and thanks for all your good wishes.
Posted September 17, 2007
Yesterday afternoon I had a nap which lasted twelve hours. I was up at 2:00 this morning and am ready to go back to bed right now, so you will have to enjoy a couple of political cartoons until I post later in the week!
Posted September 16, 2007

HOME SAFELY
I arrived home safely to my apartment at 9:45 this morning. There were quite a few flights out of Manchester at 6:30 this morning and when I saw the line I was worried. I couldn't believe how fast we went through Security.
We had quite a bumpy road in the beginning and I didn't get my cup of coffee until we were beyond Detroit!! And only a very, very small cup of coffee at that!
The trip home was fantastic. I had three seats all to myself and it seemed to have gone twice as fast as my trip to Concord. Go figure!! Hopped in the cab, and zip, zip, I was home.
Posted September 9, 2007
THE CLUELESS MORAN MAKES A FOOL OUT OF HIMSELF ONCE AGAIN WHILE VISITING AUSTRALIA!
I had every good intention of posting yesterday and telling you about my recent foray downtown and going to a new barber shop, etc., but I was extremely exhausted. That will have to wait until next week.
My schedule is going to be really thrown off when I get to New Hampshire because I like to take a nap in the afternoon and also like to retire EARLY!! I'm getting old!!
I'm going to go to the airport early because last time I was there I was out of the airport in 5 minutes and never even saw what it looked like!
I'll post next weekend and get you up-to-date.
Posted September 2, 2007
ENJOY THE LABOR DAY WEEKEND!!
WHAT HAPPENS IN SCOTTSDALE - DOESN'T STAY IN SCOTTSDALE!!! Watch out for those cellphone cameras!!
This website caused quite a stir when it started a couple of months ago. Everyone wants to be a celebrity. There is enough silicone in Scottsdale to encircle the earth!!!
Don't these people realize these photos will come back to bite them in the ass? But then again, their brains are in their breasts!!

32 DAYS
YESTERDAY WE BROKE THE RECORD!! WE NOW HAVE HAD 32 DAYS OF TEMPERATURES OVER 110. NOT QUITE AS HOT NEXT WEEK - IT COULD DIP TO A HIGH OF 99 BY FRIDAY!!!
MONSOON SEASON WILL END NEXT WEEKEND!!

There are 154 days until the Super Bowl. Ticket broker prices are going from $2,545 all the way up to $75,000. How about that?

On the news last night, some drunk entired a hearse and attempted to steal the flowers off the coffin. What gives here in Arizona??

The Arizona Republic did a report on what state workers make. I couldn't believe that the Governor makes only $95,000. There are 742 state employees that make more than she does!! In fact, nineteen people working in the Governor's office take home a bigger paycheck than she does!!

It's beginning to look a lot like Christmas! A couple of weeks ago they started stringing the holiday lights in Glendale. Thank goodness they described the reason why.
It takes about 5,400 hours and 1 ton of extension cords to string 1.3 million lights throughout 10 city blocks.
And Concord, NH can't even find donors to buy the bulbs for the Christmas tree in front of the State House!!!

Ten days from the time I post this (Phoenix time) I will be in the air flying home to New Hampshire!!

Grand Old Pervert!!!
IT'S NOT ABOUT BEING GAY - IT'S ABOUT BEING SUCH A HYPOCRITE
Until next week......
Posted August 26, 2007
I WASN'T GOING TO POST THIS WEEK BECAUSE I DID NOTHING OTHER THAN SIT DOWN BY THE POOL READING OR SWIMMING. CHECK OUT THE FIGURES BELOW TO SEE WHAT IS HAPPENING HERE IN PHOENIX BECAUSE OF ALL THE NEW CONSTRUCTION AND FREEWAYS.
Average number of 110+ days per year by decade:
1950s 6.7
1960s 10.3
1970s 17.0
1980s 19.0
1990s 13.6
2000s 21.6
We just might beat the record this year. We have another month to go!!
You know me and my political cartoons. So I figured I would share more than usual to make up for my not posting. Enjoy.
YOU WON'T FIND THIS CARTOON IN THE MANCHESTER UNION LEADER!!

YOU KNOW YOU'RE GETTING OLD WHEN...........

Until next week.....
Posted August 19, 2007

UPHAM-WALKER HOUSE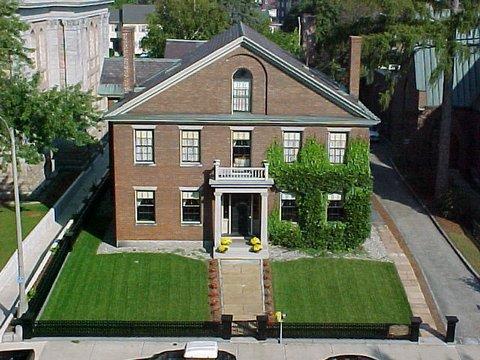 Peter's former home - sort of!!
Every once in awhile I go on the search engines to make sure that my Abbot-Downing Concord Coach site is #1.
The other day, I was checking out altavista. When I clicked on abbot downing concord coach peter adams, how surprised I was when one of the listings was the article that appeared when I retired from the Upham-Walker House. What was neat with the Monitor article is that it had the picture of me on the front page as well as that idiotic picture of me on the back page cleaning up the front of the house. The article was also printed in the Boston Globe which is also on that page.
I didn't put my Peter Anthony in Phoenix on the web, but somehow altavista picked it up. That is the only search engine you can go to in order to find my Phoenix page. Interesting!!
ARIZONA AND PHOENIX ARE BOTH RANKED NO. 1 IN IDENTITY THEFT!!
The Arizona Republic did a front page story today regarding how easy it is to get fake ID cards here in Phoenix. In a matter of three hours you can get a two-pack (green card and Social Security card) for $70.00. They showed examples. The Social Security card had eight misspellings and grammatical errors!!!
What caught my eye was that one of the most popular spots for buying fake documents is only a block away from me at a strip mall. The mall is one of many like it across the city, with the usual Burger King, Pizza Hut, Subway, etc. The article states that the security guard is constantly shooing away peddlers, but they return within hours. Thomas Road is a feeder road off the highway to downtown Phoenix and the corner is a major transfer spot for bus riders. Lots of potential customers!!
The task force isn't doing very well. They've only scratched the surface!!!
An ad in the paper caught my eye the other day. The Phoenix Diocese of the Catholic Church has recently opened its own chapel/funeral home. Just imagine how much the church could have brought in all these years if they had funeral homes prior to this. I'm sure it doesn't cost any less - but I guess they had to come up with a new source of income. I find it very clever!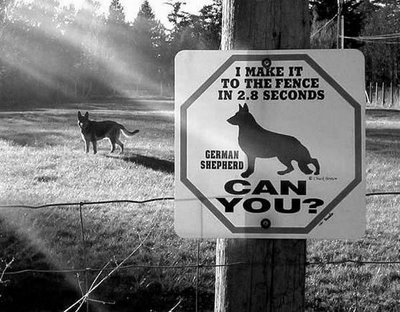 Question?
Did you think this was for chips and dip when you first saw it?
I'm sure you won't find this at your local furniture store!!!


YOU KNOW HOW ANGRY I WAS WHEN I RECENTLY RECEIVED ALL THOSE TELEPHONE BOOKS. WELL, TODAY THE ENTIRE COMPLEX RECEIVED THE YELLOW PAGES IN SPANISH!! I AM ABSOLUTELY BULL**** WITH THIS WASTE OF MONEY!!!!!!!!!!!!
ARIZONA STATE UNIVERSITY STUDENTS ARE RETURNING TO SCHOOL AND IF THEY DIDN'T MAKE A RESERVATION FOR A CAR AT SKY HARBOR AIRPORT, THEY WERE OUT OF LUCK. ALL KINDS OF THEM ARRIVED AT THE AIRPORT AND THERE WASN'T A RENTAL TO BE HAD. NEXT TIME, THEY'LL THINK AHEAD!
We've had 26 days of temperatures above 110 degrees this year. Looks like its going to break a record.
In 1911 there was not one day above 110 degrees! Were those the good old days?
I LOVE VOTING BY MAIL. I JUST GOT MY BALLOT AND WILL SEND IT BACK TOMORROW. YOU CAN ALSO VOTE EARLY ON SATURDAYS AT FIVE SPOTS AROUND PHOENIX. I THINK THAT IS REALLY NEAT!!
Frank is moving along slowly on the dog run. He is a perfectionist and I am sure they are not paying him what he is worth. I have a feeling he is retired and this keeps him busy.


YOU KNOW YOU'RE GETTING OLD WHEN........
YOU HAVE A PARTY AND THE NEIGHBORS DON'T EVEN REALIZE IT.

Until next week......
Posted August 12, 2007
MEN BEHAVING BADLY
My neighbors at the Phoenix Country Club are being bad boys. After a pair of longtime members asked for the Men's Grill to be opened to women, all hell broke loose.
Members responded by vandalizing the golf course with graffiti calling the woman a "bitch" and a "whore." They also vandalized his locker and called him a "traitor" and told him to "get out."
The women have their own Women's Grill, but of course its not quite as nice as the one the men have. Memberships cost up to $70,000 - plus monthly dues of $570.
The Club offered to buy back their memberships. They filed a civil rights complaint with the Attorney General. It turns out that the Attorney General is best friends with the powerful lawyers that are members of the club.
The lawsuit is still pending. We'll wait and see.
On the very short street where this complex is located, right in the middle are two small cottages and an assisted living facility that can't have more than 10 older developmentally challenged patients. I expect the apartment complex couldn't get them to sell as the complex itself surrounds them on three sides.
The side of the complex on Thomas Road has a very high stucco fence with trees and bushes covering the sidewalk.
Each morning when I walk to the store to get my USA Today one of their patients is sitting on a rock under the trees and hidden by the bushes drinking a large can of beer!! I expect one of these days they'll smell his breath and won't let him out. In eighteen months I have only seen 2 of the patients outside of their little complex.


MARTY STILL ISN'T USED TO DRIVING IN ARIZONA. HE'S BEEN HERE LESS THAN A YEAR AND I NOTICED HE'S ON HIS THIRD CAR ALREADY. ALL BRAND NEW.
I was at the bus stop and a guy sitting on the bench lit up a cigarette. I said to him, "You shouldn't have lit that cigarette, I can see the bus coming." As he nipped off the tip, he said, "Its not a cigarette," and then proceeded to put it in a tube and place it in his pocket. I guess I should mind my own business.
A store in Scottsdale has a flat screen tv that faces you and a camera in back of you to show you how your ass looks in your new jeans! You know they'll still buy them even if they do look like an ass in them!!!
IT WAS 110 DEGREES TODAY AND WILL BE 111 TOMORROW!!!!
UPDATE: It actually turned out to be 114 degrees on Sunday!

What will they think of next?
If you have far too much time on your hands, click on the picture above. The Onion is a site that spoofs the daily news. I would add it to my Favorites. Father thinks baby is gay was quite funny!!


YOU KNOW YOU'RE GETTING OLD WHEN........
You quit trying to hold your stomach in, no matter who walks into the room.

Until next week.....
Posted August 5, 2007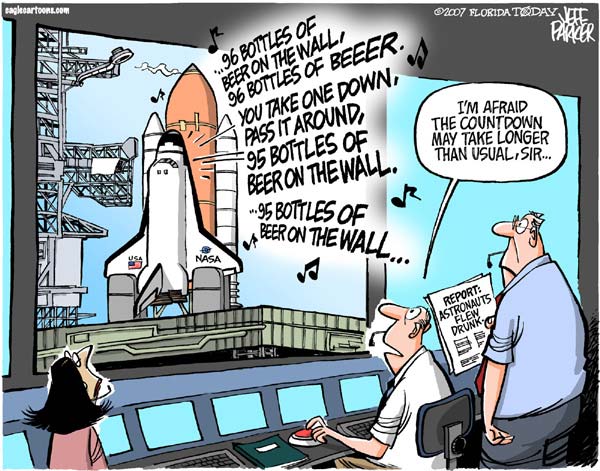 A Phoenix-based company set a world record on Wednesday. We Fix Ugly Pools built a pool in 5 hours and 56 minutes. They started at six in the morning. At one point there were 150 people working simultaneously on the pool and the landscaping. The fire department filled the pool with 9,000 gallons of water in nine minutes. The couple that had it built didn't disclose how much it cost, but the owner of the pool company said the entire cost would normally be worth more than $55,000. The location is right around the corner from me - about six streets away. I hope they got a guarantee!!!!!!!!!
WITH THIS WEATHER, I'M IN THE POOL A COUPLE OF TIMES A DAY. WITH IT BEING ONLY TWO MINUTES FROM MY APARTMENT DOOR, I CAN RUN UP AND DOWN AS MANY TIMES AS I WANT!!
I'm usually all by my lonesome!
I stopped by to check on the dog run. I told the guy laying the brick walkways I was going to kick the dogs out - with two fountains, new trees and bushes, it was turning out to be a spot I could find myself lounging around.
Check out the photo below. I spotted it in New York magazine! The neighbor underneath me put out a sign about 3 x 5 feet basically saying the same thing. Management got upset and it only stayed up about 2 days!
Check out the rose on the tombstone!

WHAT NEXT? A 15-year-old boy driving a Land Rover filled with 391 pounds of marijuana was arrested on Friday. He was arrested after a routine stop for a traffic violation. The officer could see the marijuana in the vehicle!! This kid was not the sharpest knife in the drawer.

Remember the story I told you about the Al Sharpton wannabe that was running for Phoenix Mayor? Well he has been bumped from the ballot. It appears that he didn't have enough necessary signatures from registerd voters. He thought he did, but the Mayor's staff found out he used felons to collect signatures and they can't gather signatures because they can't register to vote. Hello?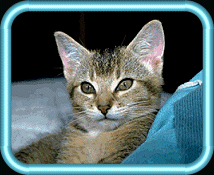 QUESTION? Whatever happened to "Free Kittens"? I was very upset when I read in the Concord Monitor that the local Humane Society had over 75 kittens up for adoption. In order to place them they would let you adopt one for a fee and throw in another one as a freebie. THE FEE is $75.00 for a kitten and $85.00 for a cat!!! Instead of holding onto them and having to feed them every day, find them good homes and forego the fee.
Some of these shelters are turning into little Hitlers! Next, they'll be doing home visits, if they're not already!

I HAVE A NEW NEIGHBOR! HE'S A YOUNG GUY - I EXPECT HE MAY BE A STUDENT. HE'S BEEN NICE AND QUIET SO FAR!

YOU KNOW YOU'RE GETTING OLD WHEN.........
You realize that caution is the only thing you care to exercise.

Until next week......
Posted July 29, 2007
I WAS ALL EXCITED WHEN IT RAINED ON WEDNESDAY, BUT THEN AGAIN IT BRINGS THE HUMIDITY WITH IT! PART OF THE ROOF OF THE SAFEWAY MARKET THAT I USED TO GO TO COLLAPSED.
I COULDN'T BELIEVE IT UNTIL I SAW COVERAGE ON TV OF HOW FAST FLOODING CAN HAPPEN DURING MONSOON SEASON. NEWCOMERS BETTER BELIEVE WHAT THEY HEAR ABOUT IT WHEN THEY FIRST COME HERE!!!
Extremely Sad Situation
The accident of the two news helicopters over Indian Steele School Park was extremely sad. The 4 individuals that died were almost like family to viewers here in Phoenix. The use of helicopters in covering the news and traffic is a daily occurrence here. They were extremely well known by everyone. One of the camermen used to bring his dog Mollie up every day. This day he didn't because of the rush to cover the story of a stolen car chase. This park is the one I told you I could see the fireworks from in my living room.
At the same time this was happening, a police officer was killed at a Payloan office trying to arrest a 20-year old trying to cash a forged check. He and his 19-year old girlfriend have been charged with murder.

DO YOU THINK SHE MIGHT BE ON TO US?

YOU KNOW YOU'RE GETTING OLD WHEN.........
'Getting a little action" means you don't need to take a laxative!

Until next week.....