Posted December 30, 2007

How time flies! I arrived in Phoenix two years ago tomorrow.

NO NEW YEAR'S EVE PARTY FOR PHOENIX!
For the seventh straight year, Phoenix doesn't have a major New Year's Eve party like those in Tempe, Scottsdale and Glendale. In 2000, Phoenix had its last New Year's Eve party and fewer than 5,000 people showed up. Over in Tempe they have the Insight Fiesta Bowl Block Party and 100,000 people show up. Scottsdale gets 10,000 at their Ultimate Block Party.
Maybe when all the condos being built downtown and ASU continues to build up its downtown campus that might change. Downtown Phoenix is a dead zone.

WARNING!! Don't get a tattoo on your penis!
You may or may not have read this story from the Arizona Republic. A Mayo Clinic Hospital surgeon in training used a cellphone to photograph a patient's genitals during surgery. Dr. Hansen, chief resident of general surgery at the Phoenix hospital snapped the photo during gallbladder surgery on Sean Dubowik, whose penis bears the tattooed slogan, "Hot Rod." He showed the photo to other staff members and one of them ratted on him to the Arizona Republic. The doctor immediately called the patient to apologize. Dubowik runs a Phoenix topless bar and said he'd gotten the tattoo on a $1,000 bet. "It was the most horrible thing I ever went through in my life," Dubrowik said.
I realize patient privacy is serious, but I feel very bad for this young doctor. He is no longer at the hospital and as of yet he has not been charged and no word yet of a MAJOR lawsuit. The hospital is looking for the individual that made the call to the Arizona Republic.
I'll keep you updated when anything happens.
I'm all for supporting the arts, but this just blows my mind. Phoenix just voted to go along with this $2.4 million artwork for downtown Phoenix. Boston-area artist Janet Echelman plans to build about a 100-foot-wide, 65 foot-tall netting sculture that will be suspended among three steel towers. The netting is only guaranteed for 15 years!!!!! Residents are calling it an upside down cow pie. I am all for the percent for art programs - but people are going to be up in arms - and this piece may get them so angry, that they get the law changed. I know art is in the eye of the beholder - but this is bull****!!

SOME NEAT WEATHER FACTS FOR 2007
113 - Total number of days to reach 100 degrees
32 - Total number of days to reach 110 degrees
First 100-degree day was April 28, 2007
Last 100-degree day was September 21, 2007

We get to vote on February 5th. I don't know how you get on the ballot out here. The paper says the only requirement to be on the ballot was to complete nomination papers by Dec. 17.
Anyway, there are 48 candidates on the ballot: 24 Republicans and 24 Democrats.
Among the Democrats, Richardson is listed second, Obama is fifth, Edwards is sixth and Clinton is 16th.
On the Republican side, McCain is 16th, Romney is third, Huckabee is 11th and Giuliani is 24th.
The lots were drawn from an official ballot box used in the 1830s.
Until next week......
Posted December 23, 2007

Peter Wishes You A
Merry Christmas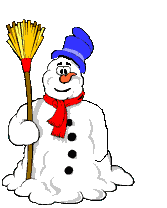 ENJOY YOUR HOLIDAY - I'LL BE POSTING NEXT WEEK

Posted December 16, 2007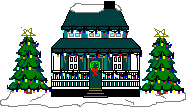 CONCORD, NEW HAMPSHIRE
I can't understand how people out here can really enjoy Christmas. I'm talking about Phoenix and not about areas in Arizona that receive snow. On my way downtown on Thursday, I passed the Phoenix Country Club, my next door neighbor.
They had just finished planting petunias and snapdragons at the entrance to the golf course. When I arrived downtown and got off at my stop, freshly planted geraniums greated me at Quest headquarters.
I DON'T like the cold - and the only time I like snow is Christmas Eve. I'll get over it - but there is nothing like a New England Christmas - and I'll be in the pool in January and have forgotten about it until next year!! AND YOU WON'T. (Just kidding!!) You can come and visit if you want to sleep on the floor or on a blow-up mattress!! My realtor just called and told me that my zero percent down mortgage with no payments until 2020 on the 2 million dollar home I had wanted has been withdrawn. Go figure!

Baby Jesus Stolen From LIVE Nativity!!
NAUGHTY PETA (That is not Peter!!)
PETA drives me crazy - but this site is fun. Don't let anyone know you have dressed the twins. This is kind of sick. The more FUR you put on them, the more blood spills on the floor. The EYES are great!!
Click on the picture above and then click on Dress Up.

I was really excited when I found this site. I have a love of doorknockers. I think it was because at the Upham-Walker House there was one on almost every interior door - which is unheard of. Nathaniel Upham collected them in England and I hope they remain in the House. I know of one that was stolen - but we won't go there. It was in the shape of an elephant and the trunk was the knocker. Keep your eye out for it and you'll know who it was!! It wasn't a Republican was it? They wouldn't steal from anyone - would they?
Anyway, you probably couldn't start a collection today, especially at these prices. But it is a fun site to see just what is available out there. Click on the photo above and check them out.

HEY, LOSER............THIS BUD'S FOR YOU!!!
You'll know the neighborhood is changing when you find this item at your local neighborhood grocery. Some people have no taste, but others find a chance to make a fast buck!! I couldn't believe it when I went into the local store and saw a blow-up of this can. Who the HELL wants to drink a beer with Clamato. So much for poor taste - but it appears this beer is making a dent in California and Arizona because of the large Mexican and South American influx.
If you want to try it before it arrives in New England, there is a can for sale on ebay for $18.00 and shipping is ONLY $8.00. And right after you buy it, make an appointment with your psychiatrist!!!!
And then put a sticker on your forehead that says "LOSER."


And just who is the celebrity visiting this week? We had a cold and rainy night when Rachel Ray showed up to autograph copies of her new book. Some idiots showed up as early as 1 p.m. for Ray's appearance at 7 p.m. The manager said "It was like camping out for a rock concert."
Don't these people have a life? More than a thousand people showed up to get their books autographed. It ended up that she spent hours there and signed about 1,500 copies.
And that's why she has millions and I don't!!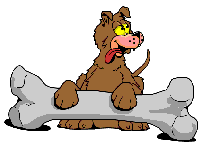 WHERE'S PETER?
A young guy just opened a pet grooming service in the neighborhood. I'm not a great pet person, because I don't want the responsibility - I can hardly take care of myself - but he owns four dogs and I would gladly take any one of them home!! I get all excited when I walk by the business, because they're usually outside, and I'm under the impression that they know me, and are just waiting for me to walk by. They jump up and down and are so excited to see me. In my mind, I have my pets, with no responsibility.
Until next week......

Posted December 9, 2007

Update: Jim Cole sent me this message from Oprah!
Concord, NH - December 9, 2007
BRAD EAST
MEN BEHAVING BADLY - PART II
On an earlier post I told you about my neighbors, the Phoenix Country Club and how they were treating women golfers. The lawsuit hasn't been settled, but they haven't learned anything from it.
It appears that last month, after some female members played in a tournament, they dared to join their fellow golfers in the Men's Grill. Some IDIOT sent an e-mail to 90 members calling for the termination of the club's general manager. Well, his name is out there. He's a vice president for a local investment firm here in Phoenix. Brad East - I hope all the women in your firm beat the living shit out of you!!!!!
This brown nose probably thought he would be a hero to his fellow male golfers. Guess what - none of them backed his proposal!

I was watching TV the other day, something that had nothing to do with him, but all of a sudden I wondered what happened to Johnny Mathis. Has that ever happened to you? (I don't mean Johnny Mathis - but something that seems weird!) Today in the Sunday paper there was an announcement that he would be performing here for two days in February. I was curious about how old he was, etc. so I went on to his website. He's all over the place - touring, etc. I'm curious as to what he looks like now and how his voice has held up. Pretty well, I expect!!
You know you're getting old when you realize that Donny Osmond turns 50 years old today!!
All kinds of TV personalities in the area.
Tim Gunn of Project Runway was here. I watch the show - not to see the clothes - but to see how bitchy the contestants can be. The same reason I watch Top Chef.
Guy Fieri will be at Joe's Farm Grill on Monday, filming his Diners, Drive-Ins and Dives show. This is a great show but I never know when it'll be on the Food Network. I catch it when I can find it.
Ellen DeGeneres was here on Friday. I'm not a big fan of hers. She's too silly as opposed to being comedic. The segment will air on Wednesday.
SHOULD JIM COLE EVER BUILD THAT CABIN IN THE WOODS
I FOUND THE PERFECT HOUSEWARMING GIFT FOR HIM IN THE L. L. BEAN CATALOG. KNOWING HIM HE WOULD RIP OFF THE TABLETOP AND BASE AND THROW IT IN THE LAKE. HE BETTER NOT!! IT COST $999.00. I WONDER HOW MANY OF THEM THEY SELL!
As I write this, Jim is hobnobbing (I never get to use that word!) with Oprah at the Verizon. I'm sure he is front and center in order to get THE photo that will go out over the AP wire.
Until next week......
Posted December 2, 2007

THAT WAS THEN.....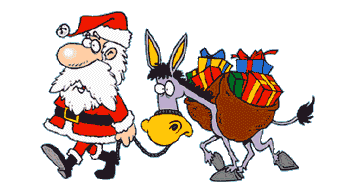 .....THIS IS NOW
I just can't seem to get into the Holiday Season out here. Without the cold and at least some snow, it seems like just another day in the neighborhood. They seem to go crazy over lights out here - cover everything you can think of with lights and that will make it Christmas! (Can I still say Christmas? Bullshit!! I'll say it anyway!!) They just had the lighting of the HOLIDAY tree at the State House here in Phoenix. The first Santa that says Ha! Ha! Ha! instead of Ho! Ho! Ho! - I'll punch in the mouth!! (Just kidding!)
Boy, I certainly used a lot of exclamation points in that paragraph.
CHANDLER'S TUMBLEWEED TREE
I can't get angry with these people because they've been doing it for 51 years. They start collecting the tumbleweeds in October in order to build the tree. They need 1200 perfect prickly specimens. They try to harvest only local tumbleweeds but with the growth, they may have a problem in the future.
The tree is painted white with silver glitter. The glitter has to be thrown on when the paint is wet in order for it to stick. I would like to see what it looks like when lit. I THINK THEY'VE DONE A GREAT JOB!!!


ALL I WANT FOR CHRISTMAS IS.....
I thought this was the neatest idea. A Murphy bed for your pet. The only problem is - your pet can't pull it down when they want to lounge around. The only reason you would have this is when you might have a party and wanted to put the bed away to make your place more presentable. Oh! The cost? $279.00!!

NAUGHTY! NAUGHTY! The volunteers who put together the Ahwatukee Foothills Festival of Lights are getting angry and may put an end of the annual event. It seems six generators have been stolen from the display within the last two weeks. Replacing them cost over $5,000 and with few volunteers and financial assistance, they're ready to hang it up. Too bad, because about 20,000 people show up for the kickoff party.

A group of women got together and came up with the money to have an oil painting of Governor Napolitano done for her recent 50th birthday. How neat is that!
I'm still waiting for Jim Cole to take my photo (a nice one!) for my obituary - but he refuses to do so. I expect that he figures if he doesn't do it - I won't die!!
I'll have to use the one on my Home Page - but unfortunately it won't be in color!
Speaking of Jim Cole.....He loves to barbeque. If you're looking for a Christmas gift for someone of like mind.....check this out.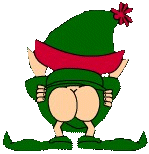 I NEVER BUY GAG GIFTS - BUT IF YOU DO - THIS IS THE SITE FOR YOU!!!

As I was sitting here in front of the computer, something popped into my head when I looked down at the desk. I take shorthand and every once in awhile, I use it to take notes. As I was looking at my notes, I wondered how many people out there still use shorthand. I certainly am not as fast as I used to be (I won several awards - and it kept me out of Vietnam - but that's another story.) I might have forgotten a lot of things - but for some reason I never forgot my Gregg.
IT RAINED HERE FOR TWO DAYS AND THE PRESS TREATED IT AS IF IT WAS GOING TO BE ANOTHER KATRINA. GO FIGURE!!
I found this item in the newspaper to be extremely interesting. Since Arizona voters approved an 82-cent-a-pack tobacco tax increase and a ban on smoking in bars a year ago, sales of cigarettes around the state have fallen by millions of packs. Sales of cigarettes are down 50 million packs, or 31 percent in the first eight months of 2007. Where are they getting their cigarettes - on the reservation?
WHAT THE HELL.......I MIGHT AS WELL THROW IN A COUPLE MORE.......

Until next week......

November 25, 2007

TAKING THE WEEK OFF!
See you next week..................