March 16, 2008


The banner reads: A Horse of a Different Color
I'VE SEEN HER IN THE PARADE FOR THE LAST TWO YEARS
SHE'S NO VICTIM - NOT AT WHAT'S SHE'S EARNING!!!
I'LL ADMIT IT - I WAS MORE INTERESTED IN THE WOMAN THAT WAS STUCK TO THE TOILET SEAT AFTER ALL THESE YEARS!!! Speaking of toilets............
Jim - Fran appreciates the accomodations you've made for her when she visits, but where the hell is the toilet tissue???
Courtesy and copyrighted by APachyderm
I say NOTHING!!! Better your house than the State House! Did I say that?
I WISH ALL OF YOU
COULD BE HERE!!!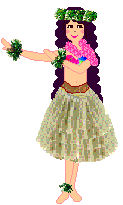 How much fun is this? I went to the 14th Annual Arizona Aloha Festival and I had a wonderful time. Between 80,000 and 100,000 attend over the two days. This is the place to be if you want to see happy, happy people. People that have come before, all dress up in their hawaiian clothes and all the smiles make you feel really great inside!!!!!!
Booth after booth of quality gifts, food, clothing, etc. You can tell from all the food booths which are the most popular with people that have attended before. The lines at certain food booths have 30 or 40 people and its only 10 o'clock in the morning.
They have three stages and ample comfortable seating!!! These people know how to have a good time and put on a quality festival.
They even have outrigger clubs here in Arizona! Hawaiian Airlines had a photo booth - stick your head through and its looks like you are in Hawaii and then they post it on their website so you can view it later. She grabbed me, but I said HELL NO!! I hate to have my picture taken. I do wish I had taken my camera - but it seems I never fill up a roll. I really do need a digital camera. The airlines are a major sponsor so they must bring a majority of the vendors and the performers over from Hawaii.
I did pass my Irish Festival at the Irish Cultural Center on my way downtown, but I'm getting old and decided not to take both of them in the same day.
If the weather were to be nice tomorrow, I would attend again. I forgot to mention - this Fesitival is FREE!!!
PHOTOS COURTESY OF THE ARIZONA REPUBLIC

YOU'RE GOING TO HELL AND IT WON'T BE AIR-CONDITIONED!! St. Agnes Catholic Church waited for years to update their air-conditioning units for its 2,400 parishoners.
A week after several units were installed throughout the church, two were stolen!!! Can you believe, a 5-ton and a 10-ton unit were stolen between 5 p.m. and 7 a.m. NO SUSPECTS!!! The units are valued at $13,325. The combined units weigh 1,000 pounds. Insurance will cover most of the loss but unfortunately it'll take nearly two months for them to be replaced. Naughty, naughty!!!
NO KIDDING!!!!!!!! Angel was the most popular boy's name in Arizona for the third year in a row. (Jose was #2.)
I love this site. Click on the photo above for additional great photoshopped photos. You don't have to log in.

A GOLDEN GIRL GETS LUCKY!
When I went to lunch today, I noticed an old lady on a park bench sobbing her eyes out. I stopped and asked her what was wrong. She said, " I have a 22-year old husband at home. He makes love to me every morning and then gets up and makes me pancakes, sausage, fresh fruit and freshly ground coffee."
I said, "Well, then why are you crying?"
She said, "He makes me homemade soup for lunch and my favorite brownies and then makes love to me for half the afternoon.
I said, Well, why are you crying?"
She said, "For dinner he makes me a gourmet meal with wine and my favorite dessert and then makes love to me until 2:00 a.m."
I said, "Well, why would you be crying?"
And she said, "I can't remember where I live."
Until next week.......
Posted March 9, 2008
DID YOU FORGET?
WE DON'T DEAL WITH THAT OUT HERE!
WE'RE SUNNY ALMOST ALL OF THE TIME!!!!!!!!
Jim Cole......Never run out of toilet tissue again......
Although it might be a stretch to reach the top row!!!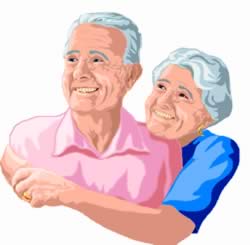 SUNDAY MORNING SEX
On hearing that her elderly grandfather had just passed away, Susan went straight to visit her 95-year old grandmother to comfort her.
When asked how her grandfather had died, her grandmother replied he had a heart attack while they were making love on Sunday morning.
Horrified, Susan told her grandmother that two people nearing 100 years old having sex would surely be asking for trouble.
"Oh no, my dear," replied granny. "Many years ago, realizing our advanced age, we figured out the best time to do it was when the church bells would start to ring. It was just the right ryhthm. Nice and slow and even. Nothing too strenuous, simply on the Ding, and out with the Dong."
She paused, wiped away a tear and then continued, "and if that damned ice cream truck hadn't come along, he'd still be alive today!"

TWO EXCITING FESTIVALS COMING UP NEXT WEEKEND. I hope I'm up to visiting both of them. On Saturday, my favorite of the last two years - the St. Patrick's Day Parade and Festival. Then on Saturday and Sunday, the Phoenix Arizona Aloha Festival. If I can only make one of them, it will have to be the Aloha Festival this year. It sounds like a super fun time. Now that I know my way around, it'll be more likely that I get to go!!
UNTIL NEXT WEEK.......
Posted March 2, 2008
HELP! I'VE BECOME A SENIOR CITIZEN
BEFORE MY TIME!!!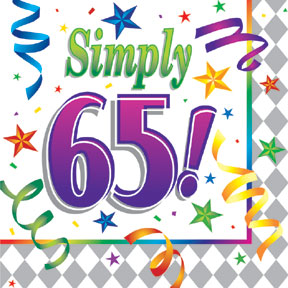 STARBUCKS IS EVERYWHERE. I told you how I was craving coffee when I was in the hospital and how great the smell of the Starbucks was when I was being discharged at St. Joseph's. When I used to go to Safeway to do my shopping, there was one right inside the door.
When I go downtown, the only place I know of that has public restrooms is City Hall. I've noticed the long lines in the lobby at Starbucks. They only have seating for four! What amazed me is what I read in the paper today. Back in 2005 the Mayor pushed to install the Starbucks in the lobby of City Hall. The Starbucks in operated by St. Joseph's Hospital, which shares profits with Phoenix 50-50. Can you believe that that one Starbucks generates $250,000 for the city? The Mayor kiddingly said, maybe they should add a drive-through to increase profits!!!!!!!
GET OVER IT!!!
No one got upset when CNN showed Obama's 83 year-old grandmother in her native costume feeding chickens in her front yard in Kenya. By the way, there was a great article in this month's Vanity Fair about Obama. I actually learned a lot about this man that I had not known before.
SHOWOFF!!!!
NOW THAT I HAVE YOUR ATTENTION...........I should add an obituary of the week to this posting. I've told you before how interesting the obits are out here. Some of them appear to start them the day they were born, what they did in first grade, etc.
You can purchase a quarter of a page, etc. This 1/6 of a page really caught my eye the other day. The obit was for Carolyn Jay Middelkamp (age 64) who loved fast cars and was the life of the party.
Under her name was the following:
a.k.a Carolynn Lightfoot
Carolynn Chumley
Carolynn Ortiz
Carolynn Gerakos
Were these her ex-husbands? No mention of the above in her obit. It did mention that she was a truck driver - moving supply trucks from California to Arizona - through rain, sleet, snow and PICKET LINES!!
I guess she got the last laugh!!!!
I told you how expensive cabs are out here. And I also told you I don't live far from the airport and I can see the planes taking off. Southwest has all kinds of flights right now to Las Vegas and the fare is $35.00 one way. Can you believe the cab to get to the airport is $20.00? I don't gamble anyway and certainly wouldn't go to Las Vegas by myself, but it seems silly that the flight is so cheap and takes a lot more fuel than a cab.
CHEER UP!! YOUR SPRING IS ON THE WAY - I THINK!!
Courtesy Arizona Republic - March 1, 2008 issue
After what I've read about winter in New Hampshire, I shouldn't be complaining - but I am. The last six weeks haven't been as nice as the last two years at the same time. We've had an unusual amount of rain and that makes me cranky!! Wildflower enthusiasts are going crazy - they wait for years for the desert to bloom like the photo above. As long as it only happens every couple of years, I'll get over it.
There are two rental units on the next street over. With all that rain, I can't believe the size of the weeds that sprang up. The weeds are over three feet tall - and I'm not kidding. They cover the entire lawns. The poor guy across the street. He has a perfect lawn - not one weed - always superb roses and iris, etc. He must be going crazy as they are just going to seed!! Phoenix has an ordinance that you can't let your lawn get get over a certain height. I wonder if he has called to report them!!!!!
THESE PEOPLE ARE NUTS - AND HAVE FAR TOO MUCH MONEY TO WASTE. The Desert Botanical Garden has a three hour program on tortoise biology and behavior and how to apply this knowledge to establish a safe and nutritious garden for your tortoise. COST: $75 for members - $95 for non-members.
Until next week.......

UPDATE: 2/11/2008 - PETER'S HAPPY!!!
It was 77 degrees yesterday and 76 today. This weather has perked me up. I just came back from the pool and it was fantastic. I wonder how much it costs them to heat the pool. They really keep up on things here. I have never had a problem with heat, air-conditioning, hot water, etc. The manager and the owner are always on top of everything. My blood is getting thinner because I don't like 60 degrees anymore!!!!!!
Posted February 10, 2008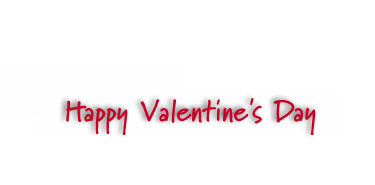 What she does NOT want for Valentine's Day!
YOU KNOW SPRING IS HERE WHEN...
ALL THE HUMMINGBIRDS ARE FLITTING AROUND YOUR BALCONY. THEY APPEAR TO BE LOOKING FOR A SPOT FOR A NEST - BUT THEN AGAIN, I'M NOT AN AUTHORITY ON HUMMINGBIRDS. I AM LIKE A LITTLE KID THOUGH - I FIND THEM ABSOLUTELY FASCINATING!
TARGET HAS ADS IN THE PAPER TELLING YOU NOW IS THE TIME TO PICK UP YOUR ANNUAL BEDDING PLANTS.
THE ANNUAL FESTIVALS BEGIN. THIS WEEKEND IS THE CHINESE FESTIVAL. UPCOMING - Jewish Film Festival - Wine Festival - Art Festival - Japanese Festival, etc.
When the weather finally turned to the 70's. I'm wide awake finally, and enjoying it!!
SCLAES
I told you the smoke shop went out of business. Well, it has opened again with a new owner. He's from some African country and can't read English. He's very friendly but I don't think he'll last very long.
The other day while walking by, I noticed he had had someone paint the entire side of the building with the items he has for sale. The letters are about a foot high. I stopped in my tracks!! The first thing I noticed was the above. He actually was selling SCALES. Instead of Knives he had Knife, etc. There were four additional errors. He blamed it all on the dizzy Mexican he hired. He said the guy was in a hurry and wanted to go home! The owner is going to be extremely angry because he painted over what she had recently done. Now the base has to be redone and then the re-lettering. No one else seemed to notice the errors!!!! WHATEVER!!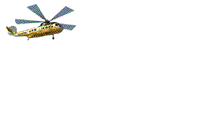 AND THE WIVES WENT SHOPPING!! The Scottsdale Fashion Square benefited during the Super Bowl. Traffic was up 20 to 35 percent on the peak days leading up to the Super Bowl. On Saturday alone, 14 helicopters landed on the mall's helipad to drop off shoppers!! Reminds you of the Mall in Concord!!!!!!!!!!!!!!!
Here in Phoenix, the limos must have been lined up at Saks at the Biltmore Fashion Park. (Been once, not one store I could possibly afford!!) Saks has the corner on high end designer-handbags. They just opened 5 shops catering to those women that want Louis Vuitton, Gucci, Fendi, Prada and Chanel.
Phoenix itself came out a loser during the Super Bowl. All the downtown hotels were taken over by the media. The city donated the Convention Center ($500,000 rental) but they bused them to Glendale and other cities every day to cover events. Restaurants downtown added extra staff which were not needed. They all lost money because normally the individuals staying in the hotels would remain downtown to eat. There are not too many happy campers in Phoenix after the Super Bowl!!!!!!!!!
"HOME-RENTAL EVICTIONS UP" So reads the headline on the front page of the Arizona Republic. What really caught everyone's eye was the photo of one tenant being tasered as he ran from county constables enforcing an eviction notice. He was behind two months on his $1,200 rent. He started to get physical with one of the constables so they ZAPPED him!! Landlords have the upper hand out here, not like in NH where the tenants can drag it on forever! On top of it all, these tenants had trashed the place.
Until next week......
Posted February 5, 2008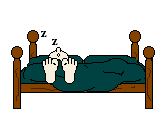 I'm late with this posting. I also had intended to update my posting of last week. I haven't been ill, but for some reason I have been sleeping far more than is normal for anyone. I have been in bed for 15 hours - up for 4 - and back to bed for fifteen. Although the hours have changed, I have spent an awful lot of time sleeping. I'm blaming the weather - been in the mid-sixties and it has rained more than it should have. The weather is going back to the 70's at the end of the week. Hopefully, my GOOD sleeping habits will kick in!!!
A McDonald's opened in Gilbert this week and is the first in the state to have the company's new design. Interior features include plasma-screen televisions, wireless Internet access, a play area and booths with high leather backs. I thought they wanted to get you in and out. Great place for the homeless though!!
I SAW THIS PHOTO IN MY NEW YORK MAGAZINE AND IT CRACKED ME UP!! Here in Phoenix, every municipal vehicle (at least in my neighborhood) is brand new!! I have not seen a dirty vehicle in my two years here. But that may change - Phoenix like the state - has a major deficit coming up.
You won't find these at your local store, but I thought it was very clever of the individual that thought it up. It was one of the design winners in a contest bic pens conducted. Just throw them in your desk drawer and when time for lunch, just click it on your pen. SURE!!!
OPRAH MUST BE PI**ED!!!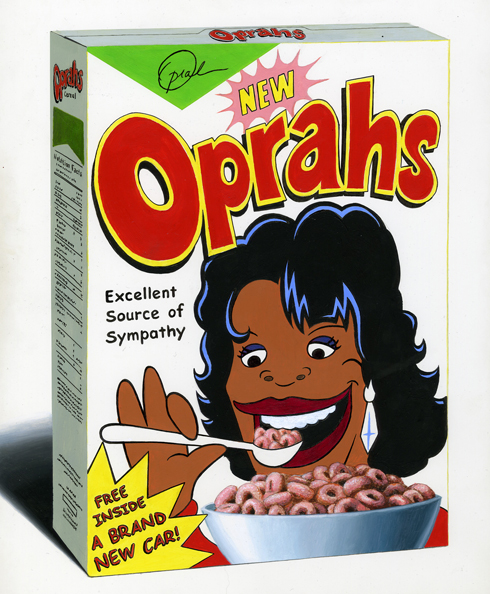 HER BEST FRIEND FOREVER, MAYA ANGELOU, CAME OUT IN SUPPORT OF HILLARY CLINTON!!
UNTIL SUNDAY - IF I'M AWAKE!!
Posted January 27, 2008
JUST CURIOUS - WHY DID THEY WAIT?
Earlier this week the New York Times endorsed Clinton. Yesterday on the Op-Ed page of the Times, Caroline Kennedy wrote a great article entitled "A President Like My Father." She was speaking of Obama. Tomorrow she will join her uncle Ted along with Obama when Ted himself endorses Obama. I'm just curious why they didn't show their support earlier.
Speaking of the NYT, there was a great article on Phillips Exeter and the fact they have a Billion $ endowment - way ahead of Phillips Andover and St. Paul's. They had a slide show of the facilities at the school and boy are they pampered!!!
COULD THIS BE ONE OF THE REASONS?

I've held off posting about the Super Bowl because I'm bullshit about the whole hosting experience. I had planned on posting today, but its pouring outside and that makes me depressed enough. I'll post my feelings in an update tomorrow.
Until tomorrow......
Posted January 20, 2008
After the Concord Insider referenced my Abbot-Downing Concord Coach website, the number of hits it has received has far surpassed any other month since I started the site. Thank you Concord Monitor!


NO NEIGHBORHOOD IS 100% SAFE
North High School is located directly across from the Phoenix Country Club and has 2,662 students, of which 73% are Hispanic. The school has a great graduation rate. But something happened on Tuesday. At my bus stop, three 15-year olds were shot by another teen after two groups got into a fist fight. All survived. Once you walk out the door, you never know what might happen, no matter where you live.
I found this odd. The Arizona Republic just raised the price of the newspaper to 75 cents - but only for the Saturday newsstand edition.
WILL THIS HAPPEN IN NH IF THEY AIR-CONDITION THE STATE HOUSE? The rules call for Arizona lawmakers to wind up their business on the 100th day of business. This year, that date is April 26th. Last year, the legislative session ended on June 20, after 164 days!!!
There are thousands of homes in Arizona for sale for a million or more. Today, the Arizona Republic highlighted the top 10 most expensive homes for sale. The priciest home at $26 million is for a 31,000 square foot home with an 18-car garage and a 2,600-square-foot swimming pool. The house looks more like it should be a hospital or something!! Go figure!!
AS IF THERE WERE ANY DOUBT - YOU KNOW WHO WILL BE HERE ON FEBRUARY 3RD. Hope fans from NE didn't wait to the last minute for rooms. Tickets are now going for $3,000.

LETTUCE BRING THIS TO YOUR ATTENTION
Photo courtesy of Wishbone Salad Dressing
I RECEIVED MY PHOENIX MAGAZINE THE OTHER DAY AND ONE OF THE 52 WEEKEND ADVENTURES LISTED THE LETTUCE FESTIVAL IN YUMA AS ONE OF THEIR PICKS.
This is their 11th-annual Lettuce Festival and it lasts for three days. (January 23-25 in case you want to fly in for this special event.) Yuma is the "Winter Lettuce Capital of the World." WHO KNEW? They have the largest salad bar in the U.S. My question is: What the HELL do they do for three days to get people excited about lettuce??

This place is bunny Heaven!!
Until next week.....

Posted January 13, 2008
WHY I LIVE IN ARIZONA!
Thank you Teresa for sending me this picture of my former "home" during the last snowstorm. It reminded me of the time you rescued me and drove me to Cumberland Farms during a blizzard so I could pick up beer for the weekend!! Now that's a SUPER friend!
Speaking of weather. There are some things I don't understand about the weather out here. We had a cold snap (I went out one morning and had to wear my winter coat - only the second time in two years) and all the leaves fell off the trees next to my deck. What amazes me is that new leaves immediately take their place. No long dormancy. And, across the street the last roses of summer are blooming, but in the paper it says now is the time to plant roses for this summer. ???
BABY NEW YEAR ABANDONED IN TIMES SQUARE AFTER THE BALL DROPPED!! STILL UNCLAIMED!
Jim at Maxine's buys estates. Just before Christmas, he purchased a giant lot of collectibles from the estate of a woman here in Phoenix. She collected everything! When I went in before the holiday he had hundreds of Clowns. They all sold. He had a gigantic collection of very expensive Christmas decorations including super animated figures you see in expensive department stores. Then, after the holiday he took out her collection of salt and pepper shakers. Hundreds of sets.
Now he has her collection of ducks and swans. I hope he sells these fast as these collections are getting on my nerves.
This woman must have been on the Home Shopping Network 24 hours a day and spent a fortune and he picked it all up from the heirs for pennies on the dollar.
I went downtown the other day to the UPS store and upon entering, the door somehow came back at me and hit me in the chest. I FELT it but didn't think anything about it until I got in the shower the next day. I had a gigantic black and blue mark on my upper rib cage. The soreness is just starting to go down. I'll be more careful next time, but can't figure out how that door came back at me!!!
I went to get my haircut the other day. I couldn't believe it when I walked by on Christmas Day and he was open. He's from the Middle East and remains open 365 days a year!!!!
Until next week......
Posted January 6, 2008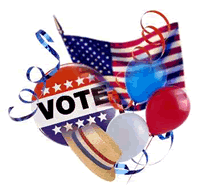 YOU BETTER GET OUT AND VOTE!! NO EXCUSES ACCEPTED!!

HUH??? They've been driving New Hampshire crazy for a year!!!!!

ACCORDING TO "THE ONION"................
LATEST POLL: Bullshit is Most Important Issue for 2008 Voters
Bill Clinton Waiting Until After Primaries to Endorse Candidate

IT BETTER NOT BE MINE!!!
I'll kick your ass if that's MY chair!!!!!!!!!
How surprised I was when I went on to the gossip website TMZ.com and found this picture of Brian Shea and John McCain. John is signing one of the chairs at the Barley House in Concord, NH. As all of you know, the last seat at this bar was mine!! But I never got to sign my name on MY chair!!!!!!!!
The posting appeared on their site on January 4, 2008.
Speaking About McCain....
I knew Cindy had money, but didn't realize where it came from. There was an article in the Arizona Republic the other day that answered it for me.
She is the Chairwoman of Hensley & Co. In 1955 her father founded Hensley & Co., the largest Anheuser-Busch distributor in Arizona and the third largest in the United States. Their annual sales amount to $340 million. The company holds approximately a 60 percent market share in the region.
Her dad did a great job - starting with 15 employees in 1955 - the company now employs over 650.

BRIAN - YOU MAY HAVE THE HUCKABEE BURGER - BUT THIS IS THE OBAMA BURGER!!!
Just kidding! Photo courtesy Sydney Morning Herald

JIM COLE: The Arizona Republic printed the article on Civil Unions in NH in a more than half page article including a very large picture you had taken at a lesbian bed & breakfast in the North Country. Give my best to Beverly Wang, the author of the piece. In fact, give her a BIG hug from me!!
Jim - did Hil lose Iowa because of that picture you took of her? Sorry - no invite to the White House and no more Christmas cards!!!!

CHUCK AND HUCK - If I see one more photo of that grinning Chuck Norris on Channel 9 in New Hampshire - I WILL UPCHUCK!!!!!!!!!

IS THIS CHUCK'S CAT?
PUT THE GUN AWAY - I'M BRUSHING LIKE YOU TOLD ME TO!!!!
Local happenings will have to wait until next week - I'm busy watching what's happening in NH!!
Until next week......