SEE YOU IN 2009!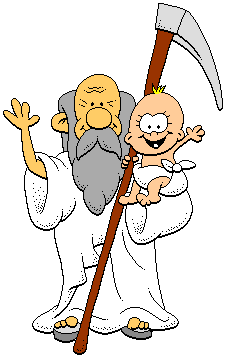 December 21, 2008


I CAN SAY THESE WORDS ALL I WANT!!! SO THERE!!!
WHY DO I FEEL THESE TWO ARE HOLY TERRORS?
PLEASE...........No more silly costumes!!!!!!
I WAS LAZY THIS WEEK. UNTIL NEXT WEEK.......ENJOY YOUR HOLIDAY....

December 16, 2008
I COULDN'T WAIT UNTIL NEXT SUNDAY WITH THESE.......
December 14, 2008
I still can't get used to Christmas out here. The other day I was out walking, looking at all the flowers blooming, when a yellow butterfly passed by me. There was Minnie up on a ladder (in her 70's) with her cigarette dangling from her mouth as usual, putting up her Christmas lights.
I decided to walk around the neighborhood to check out the lights the other evening. It certainly does look different in the dark!
Here in the complex, it is another thing. They brought back the contest again this year (I expect they didn't do it last year because there was no interest!) offering $300, $200 and $100 off your rent for the three winners in the decorating contest. I should have invested $25.00 and entered as I would likely have been a winner. The most you see is a wreath on the gate of their patio.
I must say though, the first thing I do in the morning when I get up is plug in my tree - that simple thing does make me happy! Maybe, I'll leave it up all year.
BABY, ITS COLD OUTSIDE - FOR PHOENIX, THAT IS
It will be wet and cold here in Phoenix for the next week, but for once I won't complain after seeing what has been going on in New Hampshire. I just checked on the Webcam of the Concord Monitor and it looks pretty normal to me. Concord is a lot luckier than a large portion of the state.
Jim, I saw one of your photos taken in Washington, NH in the Arizona Republic this morning. Great job as usual!!
How many idiots dangled their child in front of the alligators before this zoo had to have a danger sign made?

Until next week......

December 7, 2008

ABBOT-DOWNING CONCORD COACH ALL DECKED OUT FOR THE HOLIDAYS AT THE WELLS FARGO HISTORY MUSEUM - PHOENIX
They were putting together the coach and horses that are lit up atop the fountain in the main Wells Fargo plaza. Saw it last year - quite attractive when lit.
OUT AND ABOUT WITH PETER IN DOWNTOWN
This is the Phoenix History Museum. Haven't been in yet, but on my way home on the bus there was a woman wearing one of their tee shirts and of course, being me, I struck up a conversation. She's a docent there. Expect I will visit in January.
I happened to have my camera in my hoodie when I went into my new Irish bar. Check out how neat and attractive this men's room is!!!
HOW NOT TO TAKE A PICTURE!!!
I am determined to get a decent photo of this sculpture, which I love. I've tried twice. Last year and just recently. Located in front of the Qwest Building in an extremely tight spot and behind the Hilton Suites, you would never even know it was there. When I ever saw the shot, I couldn't believe it. The horse has antlers!!! I'll bring a saw next time and cut the damn tree down!!!


SOMEONE HAD TO BE FIRST. Metro light rail had its first collision Tuesday when a train car was involved in a fender bender. Police said the driver, a 78-year-old woman appeared to have run a red light. No injuries and only minor damage - BUT there was her picture in the paper!!
LIKE THEY GIVE A DAMN! Speed-camera tally: 2 months, 40,401 tickets. Freeway fines would amount to $6.6 million. A ticket from a speed camera costs $165, not including about $20 in surcharges. HOW MUCH do you think they will actually collect?

Hey Jim - There's a mouse in your bathroom!!!
THIS IS A FUN SITE - CHECK IT OUT
TIME FOR A SENIOR MOMENT!
Until next week......

November 30, 2008
THIS IS NOT PHOENIX!!!!
Photo courtesy of Janet Ball
HEY JIM.........My Concord correspondent (Janet Ball) is providing me with up-to-date photos of the snowfall in Concord, New Hampshire. You did receive my money regarding the snow pool - didn't you? If not, it was the time and date of the first significant snowfall recorded at Concord Airport. I know I'm the winner because I bought all the squares for November and December!!
SEND ME THE MONEY!!!!!!!!!!!
Here it is Thanksgiving, and I'm looking out my slider at my balcony. Pickles usually sits at the right corner. Unfortunately, my plants always die because of the heat during the summer. I guess I've chosen the wrong plants - and should know better.
If you're like me, you always thought all of Arizona was hot. Get over it - Phoenix is always hotter than other areas. Don't go to the Grand Canyon anytime during the winter. It also snows up in the White Mountains - why do you think they call them the White Mountains.
Check out USA Today to see what the temperature is here before you make a visit.
WEATHER UPDATE: Next week will be in the 70's.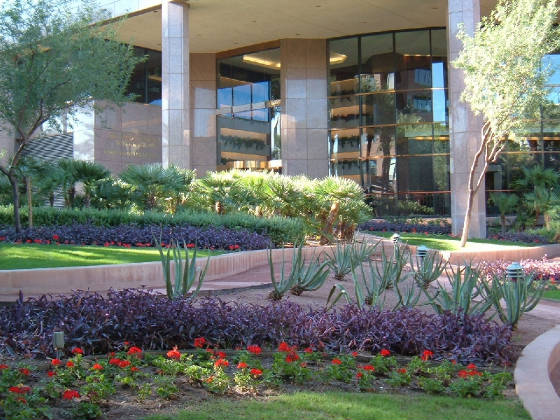 DOWNTOWN OFFICE BUILDING ACROSS FROM CHASE FIELD
OUT AND ABOUT WITH PETER IN DOWNTOWN
I had to go to my Bank - which of course is Wells Fargo out here - and decided to take my old bus route to see what is going on along the new line which is not open yet.
I hopped off to check out the Museum of Art - which I had expected to visit for their Cowboys of America exhibit - which I missed by one day. I had planned on going earlier and once again I missed it. I poked around outside the neighborhood and will be back shortly.
I want to let you know how pissed I am with City Hall. When they were putting in the new light rail they ripped up all the palm trees lining the area outside the Phoenix Art Museum and said they would replace them when they were done. That was at a cost of $250,000. Well, as I expected, there was a little note in the paper that said they all died. Within the short paragraph, they noted it was okay because they weren't native to Arizona!! I didn't hear one response to that!!
Then I was off to the bank. But, of course, I had to drop into the Wells Fargo Museum to check out what they might have new in the gift shop. The guy that only works there two days a week was up on top of the Abbot-Downing Concord Coach, after taking down all the trunks, etc., dusting the top. I told him, don't get down, I know what you're doing. He was decorating the coach for Christmas. I'll share the photos with you next time.
And then you know what happened!! I forgot to get my stamps to send off my Christmas cards. Well, still have time!!
Guess what? I had time for one beer at my new Irish Pub!! I forgot to tell you last time. The star on the walk leading into the bar is that of Gene Autry! How neat is that?
ARIZONA SCIENCE CENTER
They just added a major Star Trek exhibit. I just might have to go!! It will have to be a weekend because this place is always busy. To the right is the Phoenix History Museum. Haven't been in there yet, either!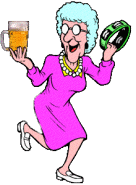 TIME FOR A SENIOR MOMENT
An elderly couple was watching television one evening. The wife said, "I'm going to get you a dish of ice cream now." Kindly, the husband offered to get the ice cream for his wife. I'll write it down for you so you don't forget," she said.
I won't forget," the husband said. "But, I want chocolate syrup and nuts on it. So, I'll write it down," she replied.
"I will get you the ice cream. Don't worry," replied her husband.
A few minutes later, he returned with bacon and eggs. His wife said, "See, I should have written it down because you forgot the toast."

ONE TOO MANY!!!
I had a comment here - but I deleted it. If
this is what you want to look like later in life - that is your choice.

WHAT ELSE DO THEY DO, OTHER THAN MAKE THE SOUP?
NEW HAMPSHIRE RETIREMENT CHECK
Yesterday I received my monthly notice that my check had been deposited to my checking account. I could never figure out why they sent these notices every month.
In the same mail I received this notice on a postcard. "Beginning January 2009 NHRS will discontinue mailing monthly advices........the cost of mailing direct deposit paper devices is over two hundred thousand dollars annually."
WHY THE HELL DIDN'T THEY PRINT THAT ON MY MONTHLY NOTICE IN THE IMPORTANT NOTES SECTION? What idiot made that decision? How much did the postcards cost?

DREAM DATE
Finally, the girls are now old enough to date!!!!
Until next week......

November 23, 2008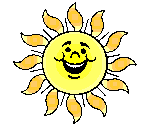 Weather Update: It was in the 80's all week. Will be going down to the 70's. I don't understand this weather. I was downtown on Thursday and they were planting geraniums and there are gigantic yellow roses blooming across the street. My trees are turning color and will be dropping off their leaves soon. Others in the complex stay green. Whatever!!
PETER'S TRIP TO THE JAPANESE FRIENDSHIP GARDEN
Located in a beautiful neighborhood, and adjacent to the Irish Cultural Center, it doesn't have an entrance off Central Avenue. The funny thing is, it doesn't even have a Visitor Center. There is an office trailer out front. The guide told me that is next on their list. I expect that is last on their things to do as the garden is only open during the winter months.
The next two photos are a little shaky because there really aren't any flat surfaces to take pictures from. You're on a rolling hill and this old buck was afraid of tripping and ending up in the water. When I was down on the bridge trying to get a decent photo of the koi, a woman told me to jump up on the rock for a better view. Hello!!
I tried to keep away from the group that was having the Shinto ceremony. I can't wait to get back again later in an afternoon to take my time and take additional pictures. They rent out the grounds and have a Japanese Tea House. Note the condo in the background. Info under the next photo.
I first saw these condos being built when I first arrived in Phoenix while I was visiting the Irish Cultural Center. They fell on hard times and where you see the gravel, there were supposed to be two additional buildings added.
They were finished a year ago and most remain empty. When first offered, they were to sell for $318,000 up to 1.1 million. Currently there are 10 units still for sale and the prices have dropped dramatically. Whereas, you used to get a one bedroom for the bottom price, you now can get a 2 bedroom with 3 baths for $370,000 and the top price for the empty penthouses now go for $600,000. I saw a photo of the rooftop pool and can't believe, with this great location, they haven't all been sold.
This is just one street of the Historic Neighborhood that adjoins the Garden. I hate labels, but it is known as the gay neighborhood of Phoenix. These couples all got in there when downtown was considered passe and now has turned into one of the most desirable spots. More people want their own homes and don't desire to move into a condo. Every year they have House Tours. I should go and check it out!

WHICH BRILLIANT GOVERNMENT AGENCY CAME UP WITH THIS?
NOTE THE WARNING AT THE BOTTOM!!!
CAN I PRAY ON THAT FOR A MOMENT?
SENIORS IN SCOTTSDALE THINK VERY HIGHLY OF THEMSELVES!
HERE'S PICKLES
BEFORE YOU KNOW IT - HE'LL HAVE A KEY TO MY APT.
IF HE WANTS SPECIAL TREATMENT HE BETTER MOVE TO SCOTTSDALE!
HAPPY TURKEY DAY!
THOUSANDS GATHER FOR STUFFING OF GIANT ROCKEFELLER CENTER TURKEY. ENJOY YOURS!
NOTE: Thanksgiving Dinner at Wright's at the Biltmore is $85.00 per person. Children under 12 - the bargain price is $45.00. Hello!
Until next week.......

November 16, 2008

FEELING LIKE MYSELF AGAIN - BEER BELLY AND ALL!!!
After such a shitty week last week, this one was far better. I awoke bright-eyed and bushy-tailed this morning and hopped on the bus. (Saturday) My first trip was going to be the Phoenix Farmer's Market. I've been wanting to go all summer, but because of the heat, I never got there. I loved it!! They have all kinds of tables and you can get your coffee and a danish and rest prior to checking out the booths. My downfall was not bringing along a cloth grocery bag. I didn't want to drag it along because my next stop was going to be the Japanese Friendship Garden and I didn't want to have to drag along my purchases. WRONG MOVE!! By the time I got back, all my choices in bread, which I could absolutely live on, were gone. It's as much a people watching situation as a buying one. I thought it was so neat with all these grandfathers pushing baby carriages until I realized they weren't what I thought they were. These were old bucks with their new second wives!!! Anyway, its not such a trip, so I will get back down while the weather is gorgeous and get my rolls, bread and especially my cinnamon bread!!!
Then I was off to the Japanese Friendship Garden. What a fantastic spot. It just so happened that when I arrived they were having a Shinto blessing for a new building they had just completed and visitors from one of Phoenix's sister cities in Japan were doing the honors.
What a fantastic garden this is. I took some pictures, but the better time is later in the day when the sun is in a different position. I didn't ask but the pond is very green and the photos I took of the koi didn't come out that great! There must be some reason why the water is not as clear as I expected. Those fish are BIG and they come to the surface with their mouths WIDE open!! I have some pictures I took that look pretty good and will share them with you next week.
Back to the bus stop - and of course you guessed it!! I missed my bus by three minutes. On Saturdays, my bus runs every hour. (Can you believe it!! - Fifth largest city in the country!) I'll go for a cup of coffee. Wrong again!! Just like Concord, downtown Phoenix is dead!!! Lucky me, I found a bar around the corner. I ended up at Seamus McCaffrey's Irish Pub right next to the San Carlos Hotel. That's the hotel I told you about that has the stars in front of the stars that stayed there in the past - Marilyn Monroe, Mae West, etc. I haven't been out to a bar in two years, so of course I didn't stay for just one. I had a wonderful time and if this bar were close to me, I would be a more frequent visitor. Thank goodness it isn't - I save lots of money!!
Came home - didn't see my cat all day. (But, you're saying, Peter doesn't have a cat!) You all knew I would give in. I won't let him in the house, but I've fed him every day. I've named him "Pickles". Don't ask me why. I'll share a picture of him next week, sunning himself on my balcony.
OUT AND ABOUT IN THE NEIGHBORHOOD
This is the LDS Stake located two streets down from me. This is where I would have to vote had I not signed up to vote by mail. What a gorgeous location - surrounded by single family homes.
This is the home directly to the left of the LDS. I love this fountain. Usually the water is gurgling much higher - you can't really see it coming out the tops in this photo.
Another one of the fountains on the property. In the background you can see a barbeque grill and to the right, a covered area with a table and benches for cookouts. In three years I have never seen a single person in this area. I truly don't understand people out here. Go to work, go home, close your door!!!
This is the little condo complex across the street. It used to be owned by the owner of my complex and I can't figure out why he sold it. It only has about 12 units and adjoins his property. I would have loved to have owned one of these. I'll have to find out the story!
PRETTY LIBERAL-MINDED IN THE PHILLIPINES

Hey, Jim. Here's a neat idea for your bathroom. How about a Pinocchio Toilet Brush?

YOU HAVE TO LOVE THIS GUY!!!
DREAM DATE!!
AND..........SHE PAID FOR THE BEER!!!!
UNTIL NEXT WEEK......

November 9, 2008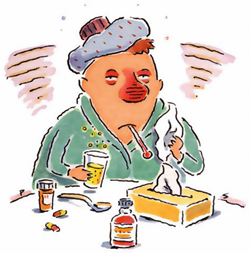 I've been in bed around the clock for four days. Every time the seasons change from Summer to Fall this happens to me. When the temperatures drop to the 70's my old body can't take it. I caught cold and ended up in bed. Yesterday was 81 and I finally got out of bed. I was so cold, I wore socks to bed!!!! I would wake up sopping wet and before I could get up to change the sheets I fell off to sleep again. I got up only long enough to go to the bathroom and have a bowl of soup. I can't believe anyone can sleep all those hours.
I did wake up with a jolt on Tuesday night when I heard fireworks. I live ten streets away from the Arizona Biltmore where McCain was having his victory party and right next to where he has his $5 million dollar condo. When I heard the fireworks, I thought "that bastard won." I jumped up, still half asleep, and instead of turning on the TV, I turned on the computer and went to the NY Times site. Boy, was I ever relieved. But, I didn't turn on the TV, I returned to bed and fell asleep immediately.
Right now I'm baking chicken and it smells terrific. I'm also having broccoli and cheese stuffed baked potato. I haven't eaten in days and I can't wait. But, I expect I will be so stuffed I will end up in bed again having a short (!) nap.
MORE PHOTOS OF WHEN I WAS DOWNTOWN
This is a photo of one side of Chase Field in downtown Phoenix. Located right next to the US Airways Center and a lot of bars!!!
These bougainvillea line one entire block across from the Chase Center. An extremely popular plant - we have them in all colors all over the property here at FITG.
This famous pizza "joint" has been featured on both Oprah and the Martha Stewart Show. Anyone that will wait in line for 3-4 hours for a pizza had better get a life. The same goes for Matt's Big Breakfast in the same area where you have to wait for 3 hours to even get into the small cramped space. By that time, its time for lunch!!!
Until next week......

November 4, 2008
November 2, 2008
NO, THE RNC DID NOT PAY FOR A BOOB JOB!!!
This is a still photo from the new Larry Flynt Hustler porno flick. And, no, I don't own a copy. Borrow one from your Republican friends!!
JUST IN TIME FOR YOUR CHRISTMAS SHOPPING!
According to an article in the Wall Street Journal, a photographer "friend" of Sarah Palin put together this calendar with photographs that are copyrighted by her. She wants to buy a condo in Alaska and felt she should cash in. No proceeds will be shared with Sarah. Thirty thousand were printed and you can get a copy for $15.95.
NOTE: I expect Sarah will be a featured speaker at the NRA Convention that will be held here in Phoenix in February, 2009. They expect 60,000 members to attend!!


Out and About with Peter
I've been downtown a couple of times recently, and I told you how much I love the Arizona Center. My new bus drops me right outside. There is something so comforting about this location. Even though my complex is similar - all the plants are different and give it a different flavor. Love this spot - will tell you more about it in a future post.
This is the new 1,000 room Sheraton Hotel that just opened within the last two weeks. Located directly across from the Arizona Center.
I sit on a bench directly in front of this beautiful park across from the Arizona Center on my way home. The site of a former Catholic School, it is just gorgeous with a beautiful fountain, sculptures, etc. You can see the difference in coloring of this statue of St. Francis of Assisi because of how many people have reached out and touched his hand.
I was all excited when I came out of the Wells Fargo Museum and saw the new light rail vehicles in training across the street. This line will start up right after Christmas and they expect 200,000 people to ride it for free on the first two days. I won't use this type of transportation unless I go to the Burton Barr Library, the Phoenix Art Museum or the Heard.
Times are tough and there is a move afoot to raise the rates to $4.50 for an all day pass - up $2.00 from the current rate!! At that time, I'll have to start asking for my Senior Citizen discount!
I'm able to share these photos with you because of a very generous gift of a Fugi digital camera given to me by Judy and Jim. I'm like a little kid with a new toy. Thanks again!
I'VE BEEN ADOPTED BY THE COMPLEX RAPIST!
All of a sudden, the cat that keeps us up all night with his sexual activities, has found a winter home on my balcony! He arrives in the early morning and takes his nap on one side and then moves as the sun moves to the other side. I have my computer next to the slider, so when he wakes up he meows at me for food and/or entry. I fed him once because I felt guility. That's not going to last. If he thinks he's going to park his ASS in my apartment for the winter, he's crazy. Go stay with one of your conquests!!
McCAIN HEADQUARTERS LAST WEEK IN NEW HAMPSHIRE!
TIME TO COMMIT SUICIDE!!!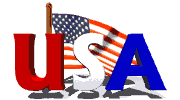 I VOTED THREE WEEKS AGO BY MAIL. MAKE SURE YOU GET TO THE POLLS IF YOU HAVEN'T ALREADY!!!
Until next week.......

October 26, 2008
CINDY IS GOING TO BE PISSED!!!
SHAME ON THESE NEW HAMPSHIRE GEEKS AT ST. A's
OBAMA PURCHASES AD SPACE ON SIDE OF McCAIN'S BUS
You Wait - I'll Get Even!!!!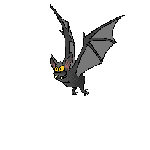 Until next week......Sorry, I got carried away again this week!!