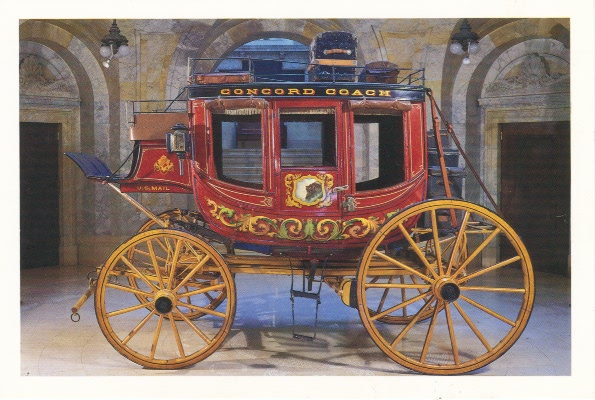 Click on and visit the New Hampshire Historical Society, site of the above Abbot-Downing Stagecoach. Visit their library, museum and gift shop.
You can request information on the Concord Coaches listed in their Abbot-Downing order books.

New site to check out. Interesting!

CHILDREN'S BOOKS
Check out the following books:
Nine For California by Sonia Levitin - illustrated by Cat Bowman Smith
STAGECOACH - The Ride of a Century by A Richard Mansir

JUST KIDDING!!

My purpose on this site it to educate individuals - especially children - on how important the Abbot-Downing Stagecoaches were in opening the American West. The counter above does not work - it's just a joke. If I reach just one individual a week I'll be happy. Hope I have added to your educational experience.
GOOD NEWS!
Thanks for your support! In the last four months this site has been up, it averages 1,400 hits a month. Pass it on to your friends.