March 23, 2005

The Parks-Janeway Carriage House Museum has several stagecoaches in its collection, including an Abbot-Downing Wells Fargo Express Stagecoach. Click on below for photos.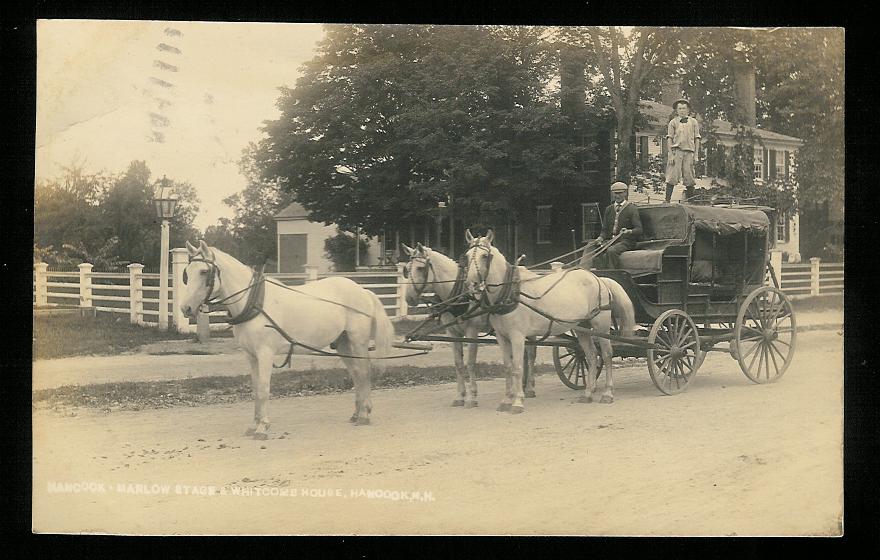 MUD WAGON
The photo above of the Hancock-Marlow Coach may be a "hack passenger wagon" produced in the 1820's by the Abbot-Downing Company. These wagons were less expensive than the Concord Coach.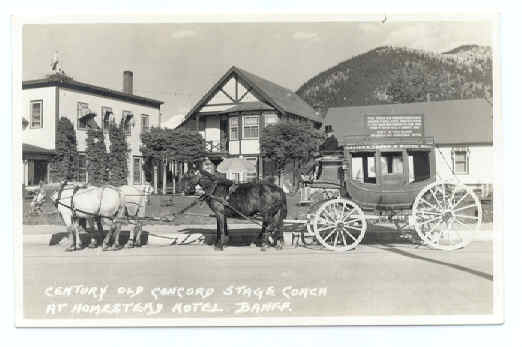 This old postcard shows an Abbot-Downing Concord Coach at the Homestead Hotel in Banff , Canada. This Concord Coach is now in the collection of the Wells Fargo Bank. Click on below for a photo and additional information.

The last stage coach, leaving Washington, Pa., 1871. Picture was taken opposite the old Globe Inn, South Main Street.
Someone asked me the other day on where they might find a book on how to build a full size stagecoach. I hope he has luck in finding The How to Book of Stagecoach Building by Jay D. Lambert. This out-of-print book is in demand, and when one can find it, be prepared to pay, as no one wants to give up their copy.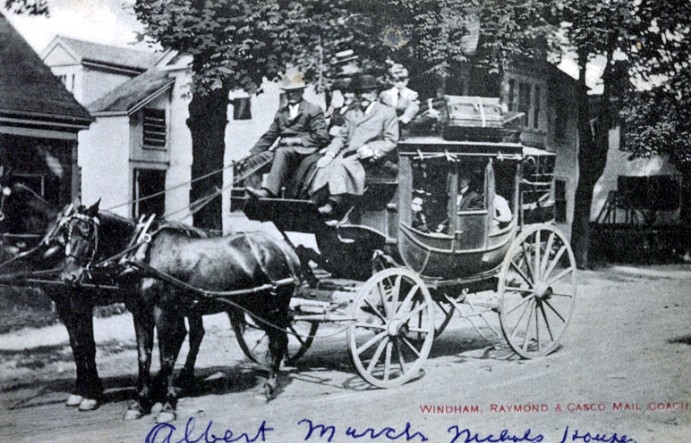 The Windham, Raymond & Casco, ME Mail Coach. It is shown in the front of the Old Nichols House in South Windham. Albert Murch is the driver.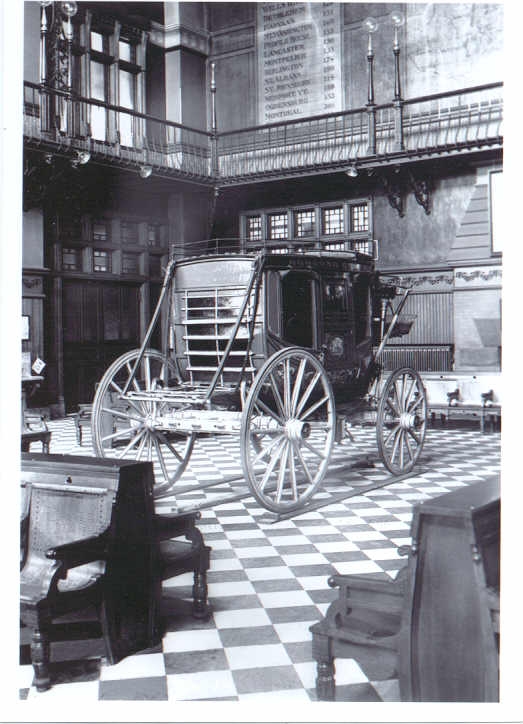 This photo shows a rear view of the Abbot-Downing Concord Coach now in the collection of the New Hampshire Historical Society as it appeared in the lobby of the B&M Train Station in Concord, NH prior to its being presented to the Society as a gift. NOTE: City and hotel coaches did not always have the rear leather boot.
The Franconia Coach in front of the Flume House in the White Mountains of New Hampshire.
Hanover, New Hampshire Stagecoach
G. M. Bradley's Livery
Woodstock Inn
Woodstock, Vermont
Check out the same coach during the winter season. Special thanks to Janet Ball for sharing this.