Posts after this date will appear on Page IV on your left.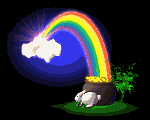 Wishing you a great St. Patrick's Day. Have a Bud for me!!

Posted March 11, 2007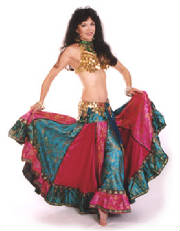 NOT Ms. Senior Michigan
You won't find these senior citizens sitting around making silly party hats!
The Surprise Senior Center will be entertained on Thursday by Ms. Senior Michigan. She'll be demonstrating the talent that won her the title.
I LOVE IT! She's a belly dancer!!!!!
It's just ten o'clock and I've just come in from my balcony. It is so wonderful sitting out there and listening to the fountain below. It reminds me when we used to spend summers right on the beach in York, Maine and you would awake every morning listening to the waves breaking on the beach. This complex is so quiet, its scary!! Everyone respects the privacy of others. That was one thing I worried about, having been at the Upham-Walker House all by myself for all those years. There was more noise with all the fire engines and ambulances going up Centre Street in one day than I have heard here in over a year.
My plants are going bonkers! Believe what you read about Miracle-Gro! I can actually see one inch of growth on my gardenia plant each morning.
Tony is having a house built about 40 minutes from here and wanted me to take the drive out to look at it. I hated riding (never mind driving) while I was in New Hampshire and the drivers out here are worse than Massachusetts drivers, so I declined. Matt has asked me to go various places, but once again, I decline. I will only go on a bus - my chances seem better. These drivers are NUTS!!!
Posted March 9, 2007
DRINKING BUD LIGHT CAUSES PREMATURE BALDNESS!! PASS IT ON...............
Just kidding! Tony's mother is the head housekeeper of a major hotel chain here in Phoenix and at the end of the day, all the beer that guests have purchased on their own, and left in their refrigerators ends up in his hands. I won't mention the hotel because I don't know if his mother has the authority to give it to him. Ninety percent of the beer is Bud Light and I only drink regular Budweiser. Tell anyone visiting Phoenix to only leave Budweiser in the fridge after they leave. THANK YOU!!

I won't waste time on her again!!!

Posted March 8, 2007
This story caught my eye in the Arizona Republic this morning.
Phoenix developer Tom Piccione donated the former home of Leona Helmsley (Queen of Mean) so that Phoenix firefighters could hone their skills in fighting fires in large homes on steep slopes.
The nearly 25,000-square-foot house, whose driveway rises nearly 300 feet in elevation will be torn down next week to make way for a new two-story 50,000-square-foot residence.
Piccuibe's company will build the new home for the Stewart Horejsi family. It will take 2 1/2 to 3 years to build the new home.
The former Helmsley home was built in the early 1980s. She sold the home in 2005 for $8 million, after buying it in 1988 for $6 million. Her 2004 annual tax bill was $69,296.60!!!
Talk about an expensive teardown!!!!!!!!!!!!
Posted March 7, 2007

SOMEONE DIDN'T DO THEIR HOMEWORK!!
Cpl. Matt Sanchez and Ann Coulter are shown above, where he received the Jeanne Kirpatrick Academic Freedom Award at this year's CPAC conference. The same conference where Ms. Coulter called John Edwards a faggot.
Did I mention that Cpl. Sanchez is a gay porn star and $200.00 per hour male prostitute?
He appeared on Hannity & Colmes and alleged while studying at Columbia University he was called a "baby-killer" by that school's International Socialist Organization (never proven!) This earned him a spot on the O'Reilly show.
What does O'Lielly have to say now!!!!!!! (That wasn't a spelling error!!)
You won't read this in your local newspaper! And I won't provide you with his numerous porn sites although some of the press have links to them.
I WOULDN'T HAVE DONE THIS IN CONCORD, NH LAST NIGHT!!
I woke up this morning and felt a chill around my feet and couldn't figure it where it was coming from. After making coffee and sitting down at the computer, I realized I had left the sliding glass door open all night! This week is going to be my week. It will be in the 80's all week with a high of 89 later on.
I love looking out onto my balcony because my begonias are all in bloom and they look great. We did have a freeze earlier and it did a terrible job on the trees in the neighborhood. I hope they'll bounce back, but I'm afraid a lot of them won't. My bourganvilla took quite a hit.
How neat is this!! Earlier this morning on the news I saw where the Hualapai Tribe began rolling the million-pound Skywalk over the edge of the Grand Canyon. They're supposed to finish the job today. You won't find me out there. The dropoff is 4,000 feet. The cost will be $74.95 and you have to strap on booties over your shoes in order not to scratch the surface.
Posted March 6, 2007

SHAME ON YOU ARIZONA HOUSE OF REPRESENTATIVES!
Last Friday the Arizona House of Representatives adjourned suddenly and for the weekend. House leaders called off what was expected to be a long floor session after they started to lose REPUBLICAN members to outside commitments. That imperiled the majority party's ability to prevail on bills. So they simply wrapped up business for the week, pushing the pile of bills they were scheduled to tackle to this week. (This information came from an article in the Arizona Republic today).
This cracks me up because they haven't met their deadline for wrapping up work for the last decade.
WHAT A BUNCH OF LOSERS!!!!!!!!
Posted March 4, 2007
YOU SICKO!!!!!!!!!
FREE SPEECH HAS LIMITS - YOU'VE GONE OVERBOARD!!!
Payback is a bitch, isn't it!!!
I'll be back to my old self tomorrow - but I couldn't let this nasty b***h continue with her hateful comments!

Friday, on my way to the store I stopped in to Maxines. The place was packed. It was payday so all the Mexicans come out shopping. He is closed on Mondays and normally goes out to restock the store, but for some reason (he might have bought an estate on the cheap) all kinds of things were in the driveway awaiting to be put out back so he could price the items. He was at the cash register so everyone was tearing things apart and asking him for prices. He got very aggravated and then blew his stack when a woman kept yelling for a price. He finally went outside. She pointed to a cradle (quite large for a baby but very old with spindles with old mattress ticking) that she wanted for her dogs. He went spastic and started yelling at her he wouldn't sell the damn thing for her dogs even if she offered him $400.00. Yesterday I went in to see if it was still there as I figured she would send someone else back to buy it. To make sure she didn't, he had put a price tag of $500.00 on it. His wife died about a week ago so that might have made him so cranky!!
I figure once you sell something, you have no right to tell the person they can't use it for any reason that they might want it for.
I meant to bring this to your attention months ago, but forgot. Click on the picture above for more information.
UPDATE: The video Jim Cole took atop Mount Washington was done on February 1st. I spotted it on the Huffington Post a day or two ago.

Posted March 2, 2007
You know you're getting old when........
You wake up and two hours later you realize today is your 64th birthday!
This is the first time I've gone down to the pool in the evening. It's open 24 hours a day, but I use it enough during the day. Naomi and Anthony went into the pool and for my first time I joined Tony and Danielle in the Jacuzzi. I liked it!! I might use it more often!

Posted March 1, 2007
I haven't posted because I've been a lazy boy and haven't gone out of the house so far this week.
Jim Cole the AP photographer just sent me photos from the top of Mount Washington in New Hampshire. The video was absolutely fantastic and I hope it will appear in the newspaper online sites in New Hampshire and elsewhere. Be on the lookout for it. It was done earlier today because they were talking about the weather on the first day of the month.
He must have dragged Beverly Wang up the mountain because she did the audio. I bet she could kill him!! Jim and Jan just came back from the Bahamas. Only someone like Jim would take that trip in this weather. Whatever!!
I still haven't gotten together with Tammy. She's here until Sunday evening. Later............
Posted February 26, 2007
As a former schoolteacher I say "NUTS" to this!!
Posted February 24, 2007
Peter's Happy!!!!!!!!!
Tammy Wright, the Clerk of the NH Senate just called and she's in Phoenix visiting her father and we're going to get together to go out for lunch or dinner. How excited am I??
WHO IS THIS GORGEOUS CREATURE ON THE BEACH IN THE BAHAMAS?? You didn't hear it from me, but she might be up for a starring role in the next James Bond movie!! I'll keep you posted! SHE'S GOT MY VOTE!!
Photo courtesy of Perez Hilton

GOD HELP US!!!
I watched "Jesus Camp" last night. This movie is up for an Academy Award in the documentary division on Sunday night. What a disturbing movie. That's all I could think of while watching was Hitler youth!! What some Americans will do in the name of religion!! Should it run on PBS, I would suggest you watch it. The woman that runs this camp and her cohorts are extremely dangerous. Enough said.
Maxine's was having a big sale today, but as I was only looking for items for my balcony, I went down late. And sure enough some of the items I wanted already had "Sold" on them. I did find 3 stacking glass topped tables for only $15.00 because they were in a horrible turquoise color, but with a can of black spray paint they will come out looking great. You have to look at the potential. When I paid, I held the $5.00 change in my hand and asked Jim how much the piece of white coral was. He grabbed the five and said it's yours even though I have a $10.00 tag on it!! I guess I owe him another beer!!
I have a new neighbor. George, an Asian student just moved into the apartment below me. I introduced myself - hopefully he'll be a good tenant.

Posted February 22, 2007
Country Bumpkin in the Big City!!
Right after I did the post below I went down to take my trash out. As I was at the dumpster I heard the police helicopter overhead and then saw the light beaming on me. I thought it was neat and wondered who and where they were looking for someone. The beam is extremely bright and makes it look like daylight outside. As I went back to the second floor I ran into a guy and mentioned how neat it was and I had not seen the helicopter so close. Well, dumb ass me, he was the one they were looking for!!!! Then the cops arrived and they were below me and I told them he just went down the far stairs. A moment later the guy turned around and started running back toward me!! I RAN into my apartment and locked my doors! Tony came down a minute or so later and told me the guy had a dispute with his brother and someone had called the cops. I asked if they call out the helicopter for something like that and was told anytime they have anything that might be a possible domestic abuse call, that's what they do. After dark, I'm not TALKING TO ANYONE!!!!!!!!!!!!
Quick Shopping Trip! I Don't Think So!!
BEFORE PHOENIX - Sorry Matt!!
AFTER PHOENIX - Sorry Danny!!
Danielle asked me if I wanted to go to Wal-Mart first thing this morning because she only had one item to pick up and knew I wanted an ironing board. We left at 9:00 and returned home at 2:00 in the afternoon! I have never spent five hours at a bar, never mind shopping. I had never been in a Wal-Mart before and proceeded to purchase items I really didn't need but couldn't pass up the bargains. I DID purchase three new pair of shorts and a bathing suit since my waist size has increased a LOT since I first arrived. Then I picked out four new shirts. Then we had to go to her bank and then my bank and then we were off to the Post Office. Then she needed something at Target, so I decided to purchase the flowers for my planters. Then she needed something at the Dollar Store (which I found to be really neat - the place was immaculate, I always thought they must be trashy!) Then I bought all these neat things I really didn't need but didn't want to pass up a bargain. We hit a couple of other stores prior to ending up at the grocery store where I did additional shopping although I just went shopping the other day.
All these stores are on Camelback and every mall and business is brand new. It looks really great because they don't have all that SHIT Concord allowed on the Heights!!
I bet we used an entire tank of gas to go from mall to mall. I am not ready for another 5 hour shopping trip!!
It was 80 degrees today and a great day to get out especially because the weather is going back down into the 60's for the next couple of days.
It felt good to get home and try on my new shorts because I have put on a lot of pounds since I moved out here. I thought I would be able to shed some of them before pool season, but I don't think I'm going to make it!! Those cinnamon rolls I purchased today aren't going to help! When they cremate you, do they charge by the pound??

Posted February 19, 2007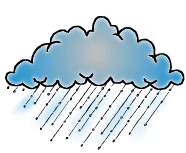 To make you all feel better, let me tell you that it rained all day today! I actually slept until 7:30 this morning, when Tony woke me up and asked if I wanted to go grocery shopping. I only needed rolls and fresh fruit, so I went along. It upsets me that when you go to the grocery store there is an off duty police officer at the front door. When you go to the local Burgur King there is an off duty police officer at the door after school so that the high school kids can't come in between two and five.
When I first arrived, I went to a McDonald's and I handed the young girl a $20.00 bill and she held it up to the light to see if it was real. I was absolutely bull***t, but said nothing. I see that a lot, but it usually is directed at Mexicans. Is there that much counterfeit money hanging around here?
Another thing I just noticed. At the local welfare office they just added new signs. They had One Way signs at both the entrance and the exit - but I guess it didn't work. They just added additional signs - three times as large in Spanish. How the HELL can they give these individuals licenses if they can't read a simple One Way sign? They sure as HELL found their way to the welfare office didn't they!!
It was a perfect day to watch a movie that I hadn't seen in years. MIDNIGHT COWBOY has to be one of my all time favorites. For some reason I got so much more from the movie this time around. Another old one that I recently rented was MIDNIGHT EXPRESS, an extremely dark and depressing movie, but so well done.
Posted February 17, 2007
Observations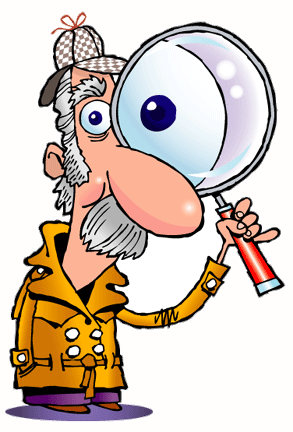 After being flat on my back for five days it was wonderful to wake up today knowing that it was going to be 84 degrees. I threw open the doors to let in the sun and fresh air and then put on fresh new sheets, took a shower and shaved and felt more like my old self.
Later today I went out with Tony while he went to pick up some chicken wings at Long Wongs! I went spastic when I saw the place. I wish I had my camera with me. It received the award of best chicken wings in the Best of Phoenix. Outside there is a life size buffalo and in the middle is the Statue of Liberty and to the left is a 7 foot tall hot dog along with the box of fries. Who the HELL designed this place? And parked out front is some sort of fifties car (with its wheels still in place!) Not a bit of graffiti anywhere. I guess it's tacky enough without!! Its been there forever. I had a great laugh.
Don't expect a postcard from me when I go to Rocky Point, Mexico. I just received a card two days ago that was sent to me from Mexico on December 6th. I thought the Pony Express disbanded a long time ago!!
My grandmother always told me you get what you pay for. How true is that. My LCD flat panel TV just s**t the bed! Right after the warranty ran out! I couldn't believe the deal I received on it. In my twenty-two years at the Upham-Walker House I only owned two televisions. Tony loaned me one until I decide my next purchase. I really hate to spend a lot of money because most of what is on television is a lot of crap. We'll see.......
I'm kind of excited. For the first time my Concord Coach site has already received over 4000 hits half way through the month. Word is getting out to all those kids that I designed it for!!
IS THIS AN ARIZONA THING??
I read in the newspaper the other day, the following:
"I knocked on the doorbell..............."
I've been in Arizona for fourteen months now, and I have not seen one individual wearing a cowboy hat! How is that possible? The only hats I see are the white straw ones that Mexicans wear. So much for moving to the West!

Posted February 15, 2007
I've had the flu for the last four days and have been miserable. I can't remember having the flu for longer than three days in the past. I've been in bed most of the time and couldn't eat anything - most of it stayed on the plate. I feel better today but will be off to bed shortly. I'll post after I'm up and running (hopefully!)

Posted February 11, 2007
THANK GOODNESS SOMEONE GETS IT!!!!
Posted February 7, 2007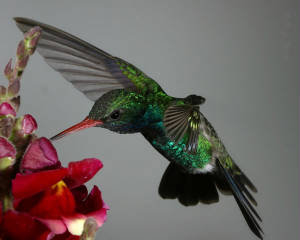 THEY'RE BACK AGAIN THIS MORNING!!!!
I'm like a little kid this morning. I have put off shaving and taking a shower because my balcony is alive with hummingbirds. In sixty years of living in New Hampshire I only saw ONE live hummingbird. This morning I saw three at one time. They have been coming back individually, and I tracked down the photograph above by a Tucson photographer to show you the type that has been here today. The ones I saw last time were much larger so I don't know what they were. I better hurry up and put up my feeder - I only need a hook - perhaps I'll ask maintenance for one. What a special treat for me today!!!
Posted February 6, 2007
NH Legislators Would Be In 7th Heaven!!
New Hampshire Legislators would go crazy out here!! A certain group of legislators in New Hampshire are so damn cheap they would drive 100 miles for a free cup of coffee and a stale doughnut, even though they didn't have to be at the State House on that given day!
I went on to the Arizona Legislature site to find out what was going on, as when I was there I only took a quick tour of the old State House while I was getting acquainted with Phoenix. I didn't go into the Senate Building, House Building, or the High Rise. Now I want to go back on a day when they are in session.
I checked out Capitol Events and to my surprise, they have either a free breakfast, lunch or dinner on any given day they are at the State House. Sometimes, they have all three!! And some days they have two luncheons - one on the Senate Lawn and one on the House Lawn.
Every group from the Golf Industry at the Legislature, the US Army luncheon, Arizona Catholic Bishops (??), Action for the Arts, etc. One biggie is the Arizona Banker Association Legislative Salute at the Phoenix Art Museum. That one must cost them BIG BUCKS!!!
I'll have to pick a day when they have the most interesting groups providing them with a free lunch to check out how generous they are, as they only have 90 legislators. Of course, you'll receive my feedback!!

Posted February 5, 2007
UPDATE: It is now 81 degrees outside and I just finished cleaning up the planter that goes the length of my balcony and filled it with Miracle Gro potting mix. Danielle is going to take me to pick out my plants the next day she has off.
SO MUCH FOR FILING YOUR TAXES EARLY!! I was informed that I was being audited by the IRS!!!! I can't believe they go after Peter Pauper who doesn't have a pot to pi** in or a window to throw it out of and yet let millionaires get away with murder. They told me it was random and my number just happened to come up. Should take two to four weeks. Go figure!!
This will be brief as I have things to do and places to go because it will be 78 degrees today and tomorrow it'll be 79.
I could never go back to living in New Hampshire. My body just couldn't take it! I was really excited when it warmed up yesterday and there were three hummingbirds on my balcony. You can hear all the birds chirping early in the morning. I am still on New Hampshire time. I'm up at 4 in the morning and early to bed. I wish I could change that - I did have a period of about 2 months where I did sleep in until 5. I might have to force myself to take a nap in the afternoon - but that's when I want to be around the pool.
Later........................
Posted February 4, 2007
The weather is finally warming up. It will be in the mid-70's next week. That's what I moved here for.
The weather has been so lousy, there were 25,000 fewer visitors to the FBR (formerly the Phoenix Open) at the TPC Scottsdale during the first few days. I can't believe that last year they had 536,000 fans witness the open. Former President Bush was there yesterday to speak to the FBR execs (I can imagine what he received as a speaking fee!!) and then headed to their corporate tent overlooking the 18th hole to watch some golf.
Here's a great deal for the Super Bowl. You can watch the game on a 22-foot-tall HD TV and an all-you-can-eat buffet with steak, ribs and chicken for only $24.00 at the Upper Deck Sports Grill.
What a mess it will be next year. The FBR Open and the Super Bowl are going to take place in the Valley on the same weekend. The Super Bowl starts one hour after the FBR Open ends.
Posted January 30, 2007
Roof Rats, Valley Fever, Monsoon Rains, Scorpions, Tarantulas, etc.
When I first arrived in Phoenix, I purchased a guidebook which informed me what I might expect in moving to Arizona. Unfortunately, I took everything I read to be the gospel truth and it would directly impact me. I used to lie in bed at night awaiting the tiny footsteps of roof rats and in the morning I checked my shoes before I put them on to make sure there were no scorpions taking a nap in there. I worried about getting Valley Fever, and awaited the monsoons. Well, none of those things happened, at least not here in Phoenix. They are having a problem with the roof rats, but I don't need to worry because we have no fruit trees on the property. The ripening citrus brings them out. They even have prison trustees out picking the fruit in order to combat this problem. Must make Arpaio happy!!
I couldn't stop laughing this morning when I went to the AM/PM. The cashiers were talking about how someone came into the restroom with tools last night and ran off with the toilet seat. They can't figure out how he got out of the store with it. They're going to look at the tapes to see if they can identify the thief!
Sandra Day O'Connor is going to be the Grand Marshal of the St. Patrick's Day Parade this year. Unfortunately, last year the parade didn't take place because it rained - and it hardly ever rains here. The Irish Cultural Center lost $15,000 because they had to cancel.

Posted January 27, 2007
Fixer-upper For Sale
Asking Price: $25 Million
The 52,000-square-foot McCune Mansion in Paradise Valley is on the market for $25 million. The family of the late George Hormel, an heir to the Hormel Foods Corp. is selling the compound on 6 acres. He died last February and I remember reading his obituary. He was more or less of a "hippie" and had four wives, the last of which was 40 years younger than him. They lived there for nine years and moved out, intending to remodel the mansion, but delayed what became a vast undertaking. The home is only 45 years old, but is considered dated, and because of that the asking price is about $480 per square foot. It has an indoor ice rink and a 150-seat movie theater. By the way, it has about 37 bathrooms. The utility bill was as high as $17,000 per month before the heating and air-conditioning system was upgraded!!!
In an article from 1993 he said, "It's obscene, a house this size. There's spaces here, I don't know what the f**k they are."
From what I have read, he lived life to the fullest and was an extremely generous man, so I won't bash him!
THESE PEOPLE ARE NUTS!!!!
The city of Scottsdale spent $15,000 dollars for a multimedia artist(?) to do a miniature cityscape of Scottsdale made out of Jello. It lasts for 7 days until the Jello turns moldy. These stupid asses should have gotten Kraft Foods that makes Jello to underwrite this idiotic idea and not spend taxpayers money. No wonder the National Endowment for the Arts gets crazy when they see something as silly as this. Nothing to show for your money in the end, except an "artist" laughing all the way to the bank!
Want to see stupendous colors? Just look at an Arizona sunset and guess what? You can get it for FREE!!
Peter's Happy! It's going to be 69 degrees again today!!
I'll post later...................
Posted January 23, 2007
Dusting of Snow wows the Valley
That's the headline I woke up to on Monday morning and I was not a happy camper!! The last reported snowfall reported at Sky Harbor Airport was on Dec. 6, 1998. The total official snowfall in Phoenix from 1896 to 2007 is 3.7 inches!
This is the coldest January in Phoenix in years. Last year I was in the pool every day since the day I arrived. I just went down to get my mail and the pool looks fantastic. The sun is out and its going to get warmer toward the end of the week.
Tony invited me to go snowboarding (can YOU just PICTURE that?) at Snowbowl but the wind blew the snow off the mountain so they didn't open.
PETER WANTS TO BE IN THE POOL
I've been down in the dumps because of the weather. I had planned on going to the Western Show on Friday and it poured all day. It was supposed to be sunny on Sunday, but it poured until 2:00 in the afternoon and then it was too late to go. I don't have an umbrella (since it only rained about 3 days all of last year!) and didn't want to wait for the bus and then get the other connection and then walk to the Convention Center. I could have taken an expensive cab, but when you call they will only tell you that it will be within the half hour. I wasn't about to wait on the curb waiting for a cab for all that time!! I did get a couple of new photos of coaches from ebay for my site within the last week so that made me happy.
Danielle came back from Texas and had yesterday off so we went out to lunch. That made me HAPPY in that I could get out of the house for a little bit. Then Marty came up with beer last night to celebrate the fact he had passed his probation period and was now a full time employee of the computer company he works for. So those two got me out of my doldrums.
Over the weekend I tuned into the Barrett-Jackson Collector Car Auction that was being held in Scottsdale. Over the 9 day event, more than 250,000 people attended despite the cold, wet and windy weather. There were three different auctions going on at that time, but Barrett-Jackson is the big one. They had $111 million in sales! I couldn't watch too much of its because its so hectic. The top vehicle went for $5.5 million to a collector from Chandler.
On another note, Concord, NH thinks they have a signage problem. One of the other auctions put up a banner advertising their sale and it was 500 times the size allowed under Scottsdale's sign ordinance. They had to fly in a special crew from out of state to remove it. The banner was 40 feet tall, covering 12,000 square feet and cost $25,000. Someone didn't do their homework!!
Mike was back in court yesterday. He was pulled over on Dec. 29 in Scottsdale for possessing 3 bags of cocaine. He lives in Paradise Valley and the County Attorney plans to seek prison time. Back to court on Feb. 26.

Posted January 17, 2007
I guess I was spoiled when I arrived here in January of last year. I was sitting around the pool every day. For the last couple of days I have been complaining on how cold it is here. It will be about 64 today and I've stopped complaining when I just found out it was zero degrees in Concord, NH this morning.
Having not seen the desert since I arrived, I'm making plans to get out and about as soon as the weather gets better. They have all kinds of great tours and I want to take advantage of them. The Grand Canyon is in the northern part of the state and still too cool - and I certainly don't want to be there when its too hot. I also want to go to Rocky Point, Mexico overnight. I can also take a day trip to Tucson which I think I would like. I've checked out the tours, now have to check out what the weather will be like. I'll let you know when my first trip comes about.
UPDATE: I just received my February issue of Phoenix Magazine and the cover story is 52 Weekend Adventures. This should help me a lot.
YOU KNOW YOU'RE GETTING OLD when you have the time to file your Income Tax on January 16th.
By the way, they have all the potted tulips, daffodils, etc. at the local supermarket!!! Think Spring!
Posted January 16, 2007
America Ferrera is a sweetheart. I love her on "Ugly Betty." Am I the only one that hated "The Devil Wears Prada?" What a waste of my time watching that movie. The next day I watched "Bride of Chucky" and enjoyed it 1,000 times better!!!

Posted January 14, 2007
On Saturday I'll be attending the High Noon Western Americana Show in downtown Phoenix. I wanted to attend this show last year, but as I didn't have my bearings, I didn't trust myself in finding its location.
My interest lies in Abbot-Downing Concord Coaches and hopefully I'll find something. Even if I walk away with one image I don't already have on my website it will be well worth it. Plus it will be a lot of fun checking out the wares of the 250 dealers.
After going to two shows at the Heard Museum, I already know I can't possibly afford anything other than paper items (i.e., postcards.) More than anything, it really is a learning experience.
Posted January 13, 2007
A lot of people are happy because its snowing in the White Mountains. Yes, Arizona has their own White Mountains. They look more like hills to me than my White Mountains in New Hampshire. We are having a statewide cold snap and I'm not happy about it. Looks like its going to last for awhile.
Tomorrow is the P.F. Chang's Rock'n'Roll Arizona Marathon & 1/2 Marathon. More than 30,000 runners from around the world will be here and I'm sure they are a little surprised at the cool weather. They actually have 60 bands performing on stages along the route playing a variety of music. That really surprised me, and then they have a great big party in the evening at Tempe Beach Park where the Gin Blossoms will give a free concert for the race participants.
A neat thing about it is that the runners wear several layers of clothing and shed items as they heat up. They're told that the discarded items will be donated to charity. Last year Goodwill collected two full trucks full of clothing which brought in $47,000 for Goodwill.

Posted January 12, 2007

I learned a new word today. Car-be-que. That's what they call cars that catch on fire on the freeways out here. It seems there have been quite a few of them lately. These are probably some of the cars that should have gone to Mexico over the holidays!
Posted January 10, 2007
It must be getting warmer in the New England States. At noon today, I read on Yahoo News that a scorpion stung a Vermont man on a flight from Chicago to Vermont. What gives? They must be migrating.

Too much time on your hands? Learn a new skill.

LOOK WHAT I FOUND
A little too late for the holidays, but you can now have your own bobblehead. How neat is that!! Click on below for information.

They do a lot of casting calls in the Phoenix/Scottsdale area. They were recently here to do casting for The Real World Arizona, but not that many showed up. A Phoenix resident is currently on The Apprentice. A Scottsdale girl was on Sweet Sixteen and created an incredible backlash because of the expense of her party plus the fact that she had her poodles dyed to match her dress!! Alex of Jeopardy will be here on February 2nd to do casting for future shows. NO, I'm not going to attend!!!! I think I would be better on The Real World - or not!

Posted January 6, 2007
You know you're getting old when...........
You hop on the bus and a young man gets up and offers you his seat. I was quite taken aback when this happened this morning. It must have been my white mustache and not my youthful face that gave away my age!! I politely declined, but it really did make my day. How nice to see that children are still learning manners AND using them!!
After each meal you crave something sweet. I have never liked sweets and very rarely would have them. Once I retired, that changed. In the afternoon when I go to the store I usually purchase a donut for the morning. I put it on the counter and keep looking at it. I'll have just one bite. Then I sit down at look at the bag again. You know what happens! Don't say I should buy two, because I'm sure if the bag is there, that one won't last until the morning either. I usually want a piece of chocolate after every meal. I gained a lot of weight when I first arrived, then lost it, and am once again gaining weight. Its pool time and I HAVE to get in shape.

I usually take the bus downtown and take a taxi back after I do my big shopping for the month. Taxis are expensive in Phoenix because of the distance involved. I had thought about going online and having my groceries delivered but when I found out how much higher the prices were I certainly decided against that. I had no problem with the delivery cost. Well, today on my way back there was an Hispanic Parade and my poor cabdriver practically had to take me miles and miles out of the way to get me home!! I overtipped because he probably could have had at least two more fares while we were trying to find a way home!
The local Hispanic market has a bus that will take customers with their groceries home for free, but you already know about my last experience at an Hispanic market. Enough said!

SO MUCH FOR IMAGE! Each week the Arizona Republic lists unannounced food inspections. Topping the list this week with the most violations was the Phoenix Country Club!!! I love it!! Heads are going to roll!!
How neat is this?
I saw the Arizona School for Hospital Clowns in the Fiesta Bowl Parade. How neat it is that they're beginning classes next Saturday. They have a six-week program that runs from 9:00 - noon on Saturdays. No experience necessary. $30 for materials. They conduct training and mentoring. If it were close to me, this might be something to keep me occupied.

Posted January 5, 2007
Last year it was 80 degrees on this date!
I'm still trying to figure out the weather around here. We had a cold snap that didn't last very long and I guess that was winter. When that cold weather came, all the leaves seemed to fall all at once and within a few days new buds were opening up. That's really strange. The bourganvilla is always blooming. When they prune around here, they really prune. But within a week or so it seems the plants are growing like crazy. I guess it must be spring! I'm excited because I saw a very large hummingbird on my balcony. I purchased a feeder last year but it was too late. They had already taken off for their winter (?) home. The Asian fellow across the street had beautiful roses in his yard until two weeks ago and then he pruned them right down to the ground. My gardenia plant I put in my planter last spring is now sprouting buds! The grounds crew are planting trees here at the complex, as if we need any more!!!!
Yesterday, the outdoor patio at the Cafe on 16th was packed for lunch. I'm ready to start wearing shorts again, and I'm happy about that.
What's with the Bobbleheads??
Quote of the Day
I'm just an unemployed cowgirl now,"..
Retired US Supreme Court Justice Sandra Day O'Connor, who swore in state officials at the inauguration in Phoenix yesterday.

Posted January 3, 2007
I didn't go to the Fiesta Bowl Parade and watched it on television. What a mistake. After watching it, I wish I had attended. What a fabulous parade - maybe next year. I was astonished when I saw the float that Sheriff Arpaio was on!! They had the largest entry in the parade. It was an unbelievable trailer carrying a TANK! It was emblazoned with his name, etc. I do want to say that he received the second highest applause in the whole parade. Everyone loves him!! I wish I had a picture.
Prior to moving here, I had already heard about this crazy guy. I had watched a program on the History Channel on prisons across America, and couldn't believe he was getting away with his ideas. They recently showed him on television talking about doing away with breakfast and now he provides them with brunch. It consists of two mystery meat sandwiches and three oranges (which they pick) and outdated granola bars that are donated by the manufacturer.
He did away with the Kool Aid which he said would save over $43,000 a year. He also did away with condiments!!
He created quite a stink when he went to the Pink Taco restaurant in Scottsdale to sell his pink underwear that he requires the inmates to wear; he thought they were stealing the white ones! The Pink Taco was causing quite a stir because of its name, but as usual, it didn't bother him.
I spotted his bobblehead on eBay. You can have it for $18.99. When they came out, he was so proud of them, he showed up to autograph them.
ONLY IN ARIZONA!!!!!!!!

GOOD NEWS!! God spoke to me last night and told me not to pay attention to anything Pat Robertson says.


What is all this foolishness about a dignified hanging? If I had my choice, I would have thrown him in a pit with 50 starving pitbulls and wouldn't have batted an eyelash. Let's think about the victims for once!!

Posted January 2, 2007
Unfortunately, my website provider was down and I wasn't able to get on and post. This never happened in all the years I have had websites. Perhaps they are changing over to a new system. I'll be back in a couple of days.
UPDATE: I just found out the Manchester Union Leader lost their website for several hours today - so they must be on the same provider network. Later............
Happy New Year!!!
Posted December 29, 2006
I can't believe I arrived in Phoenix one year ago on New Year's Eve! I was under the impression it was a direct flight. Every seat on the plane was taken because people were going to the Fiesta Bowl. How shocked was I when it came over the intercom that we would shortly be arriving in CHICAGO!!!! HOW did I get on the wrong plane??????? Thankfully, right after that announcement we were told to stay seated as we would be on our way to Phoenix shortly. How relieved was I??
Upon arrival I followed a group of guys who seemed to know where they were going, so I followed them out of the airport. There was a cab waiting and I was on my way!! When I made my arrangements, it didn't occur to me that it was New Year's weekend, so I had to make hotel arrangements for two days because the apartment complex office would be closed. I chose the closest Holiday Inn to the complex, which was located on Central Avenue (the main drag.)
What a beautiful Holiday Inn. The only problem was that I didn't have a swim suit!! So, here I was on New Year's Eve all by myself. I ordered up a refrigerator ($10 for my stay) and proceeded to the local store to stock up on beer for my weekend. My friends for the weekend were the staff in the restaurant and they were just super. I should note that they have since torn down the Holiday Inn (!!) to build condos. Overnight the condo market has gone down the drain and a lot of the apartment complexes that went condo can't sell them so they are back in the rental game. How fast things can change!!
When I arrived at my apartment, I was extremely pleased. It had been completely painted, new carpeting, etc. Great closets, washer & dryer, dishwasher, stove, refrig, microwave and a great balcony. A year later, and I am extremely happy here! The weather was extremely warm and I was around the pool every day. In fact, I had one of the darkest tans around here. It appears that people like to stay out of the sun around here. I must say that it does dry out your skin. This year I will use a lot more moisturizer!!!!
All these years I've watched all the big parades - Macy's and the Rose Parade. This year I have the opportunity to attend the Fiesta Bowl Parade and I have decided to stay home. They expect about 400,000 people to attend and the end of the parade is not that far from where I live. It will go on for about two and a half hours and that seems too long for me. USA Today lists it as one of the six best parades in the nation. You can buy a bleacher ticket for $25.00, but I don't expect most people to sit down! I'll stay and watch it on television!
Posted December 28, 2006
December 26, 2006
QUICK OBSERVATIONS
I want to go back to the gift situation. A mother went on a local television station to say that she was very disappointed in the toys her children received from Toys From Tots and decided to purchase gifts herself. Enough said!
I was having Tony, Naomi and Anthony over for Christmas Eve, so I had to go to the store to get snacks. What a beautiful evening. I was just coming back when I heard the police helicopter in the area south of where I live. It was something right out of "COPS." Circling above with the search light scoping everything out. I stopped and watched for quite a while. It circled and circled and I could still hear it when I went home. In all the time I have been here, I have seen very few police or fire engines.

I always felt that airports were empty on Christmas Day, but to my surprise, 75,000 people flew out of Sky Harbor Airport.

On Christmas, I had to go to the store to purchase eggs for my breakfast, the only thing I forgot the previous day. I was struck by two things that happened. The man in front of me apologized to the clerk when he dumped two hundred pennies on the counter to pay for a loaf of bread. I actually had to control myself as tears were coming into my eyes. Here is someone I would truly want to help, but I certainly didn't want to embarass him by paying for it, or offering him some money.
The second instance was when I walked around the corner and heard a noise behind the Smoke Shop. There was an individual in the dumpster digging out aluminum cans. Both of these instances happened on Christmas Day. It takes things like this in order for you to step back every once in awhile and stop bitching about some insignificant problem you might have.
Look who was in town last week at St. Joseph's Hospital. He has raised so much money for the hospital, there is a wing named after him. He comes back year after year for fundraising and everyone loves him.
I had a wonderful Christmas, but have heard a lot of complaints from friends and neighbors. They want snow up north so they can go snowboarding, etc. The hell with that! I was going to tell them to move to NH but I don't think the situation is any better there. Whatever!

Posted December 25, 2006
It's gorgeous outside!! The temperature is 68 degrees, but feels a lot warmer. Peter's HAPPY!
Posted December 21, 2006
What upset me so much was I read an article in the paper today that said Santa will be visiting 75 children residing in the Salvation Army's homeless shelter and will be providing each of them with a brand new bicycle, helmet and lock.
One of the very first articles I read in the paper when I arrived in Phoenix in January was an article on how the homeless shelters were losing so many of their residents. It appears that minorities move out of their family living situations and move into a shelter for the holidays because they are aware that the recipients receive far better gifts than those that remain in their own homes. HOW DISGUSTING IS THAT! By the time February comes around, they won't be able to eat that bike, or more likely it has already been stolen. What makes it even more of a disgrace, is that the local television channel announced tonight that the food bank is short $500,000 in order to pay for staff, food, gasoline, etc. These people will be pissing and moaning when they have nothing to eat! When I was growing up, families took care of their own. It appears in this generation, that's all they expect are handouts. A day doesn't go by that I don't see children pushing their children (and not just one) down the street to apply for welfare. Or they drive in with pretty nice vehicles to pick up unemployment.
This is only one of many organizations that provide far more in superficial gifts than they should. I'm wearing Payless shoes and these kids have to have $100 sneakers? I don't think so.
And while I am at it, I want to address litter. I have a Mexican friend and I asked her why minorities are far more likely to dispose of refuse on the ground when there might be a container within two feet. She told me it was "self preservation." I asked her, "Does that mean that you throw your refuse on the ground and then we have to hire you to clean up your own mess?" And she replied: "YOU'VE GOT IT!!"
Now that I vented, I promise to think only good thoughts until at least the end of the year.
Posted December 20, 2006
Believe it or not, I truly am a nice guy - but tomorrow I probably will come off as Scrooge!
Posted December 17, 2006
On a more serious note:
HOW EXCITED WAS I TO BE NAMED TIME MAGAZINE PERSON OF THE YEAR!!**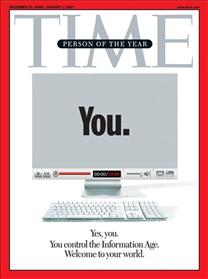 ** Silly me! I thought they were only talking to me when they said "YOU." But it certainly will look good in my Obituary - if Time said it, how can it be disputed!! And I wish to thank...........................

Quote of the week:
"Why would I want to be governor? I am more powerful than the governor; I can lock her up."
- MARICOPA COUNTY SHERIFF JOE ARPAIO, answering a reporter's inquiry about whether he would consider a gubernatorial run in 2010 at the Arizona Republic editorial board's annual holiday party.
I LOVE THIS GUY!! He's such an idiot - but I agree with a lot that he is doing. On another posting, I'll let you know what I think.

WAS THAT YOU?????
As a senior citizen, I have my times of, pardon the expression, passing more gas than I thought was possible. I thought that was a joke when I was growing up - but found it to be true. I guess that is more than you wanted to know!! Anyway, in reading one of the newspapers today, I came across this site and thought you might enjoy it. Don't buy these gifts for anyone in a senior citizen environment; I don't think they would appreciate it. I was more interested in the Joke Section, specially the Holiday stories. I might be losing it, but it gave me a couple of chuckles.
If I offended anyone, GET OVER IT! You'll get old one of these days and know what I am talking about.
Click on the picture above for the JOKES.
Posted December 16, 2006
The VALLEY OF THE SUN hasn't lived up to its name in the last couple of days. We've had high-pollution advisories for about four days this week. It should clear up this weekend.
How can this be possible. The World's Largest Gingerbread Village is located in Prescott, Arizona!! This is the 14th year. How neat is that?
Dancing With The Stars was a silly show and took your mind off more serious things, but paying $43.40 - $89.90 at the Jobing.com Arena (one of those recent naming rights fiascos) is downright silly. I'm awaiting to see how many tickets are sold for this December 29th show!

I think I would rather spend my time and less money ($8-$10) at the Irish Cultural Center tonight when members of the Celtic Dance Academy perform THE IRISH NUTCRACKER. I have a feeling it will be more like Riverdance than what you would normally expect of the Nutcracker!

Posted December 15, 2006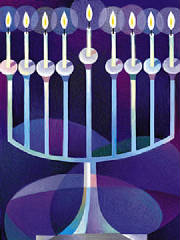 To my Jewish friends, I hope your Chanukah is nothing but happy!
If you need some Kosher beer for the holiday, Shmaltz Brewing Company is celebrating its 10th anniversary with the release of its Hanukkah beer, Monumental Jewbelation. L'chaim!
They have a neat website - check it out!
I trust you will be able to get it at MAZELPALOOZA - Listed as Jews, Booze and Schmooze at Martini Ranch in Scottsdale on Sunday, December 24th. Singles only!!
I didn't realize that Phoenix is the 3rd largest Jewish community west of the Mississippi. And now they want to set a record also. On December 20th, Chabad of the East Valley wants to build Arizona's largest LEGO Menorah at the Arizona Mills Mall Food Court. There is something for everyone in Phoenix. Trust me!! I really don't think this would go over very well in Concord, NH.


Minnie has her house all decorated for Christmas and it looks pretty neat. I am extremely upset by the developer up the street. He is flipping a house which he bought after it had been on the market for only two days. You know me - I was inside before you knew it! Its a very small home and he was trying to spend the least amount of money to flip it.
The other day, in order to make it more appealing to a buyer, he put in a sod lawn. Like the changes he made to the house, it was a cheap and fast job. The sod lawn is disgusting - not matched up, etc. What I am really upset about is he had enough sod left - which he left on the sidewalk to die - to plant in front of my favorite little neighbor (5' - maybe!)
The other day when I was out and passing Home Depot, I thought about her. Maybe I should purchase some grass seed and sprinkle it some night and she'll think the grass seed fairy came during the evening - but then again, I might be arrested because all these houses have "Block Watch" cards in their windows.
Posted December 14, 2006
As I post this, I realize you're all over at the Upham-Walker House for your annual Staff Christmas Party. I won't ask what the alcohol policy is this year! Don't ask, don't tell!! I notice its not on a Friday as usual, so behave!!!!!!!!!!!! I'm awaiting the pictures, and you had all better look pretty sober to me!

Would you believe that there were actually people in the Arizona Republic today that felt the valet was in error in reporting that woman? He called his mother for advice and I think Neiman Marcus should reward him with a gift certificate! Some idiots thought he should have been a babysitter!!!!!

Posted December 13, 2006
I just received a DING alert from Southwest with special fares to and from Manchester in January & February. Unfortunately, I don't want to visit when its cold outside! The rate is great - $133.00 round trip. You have to book the same day you receive the alert. I'll wait and hopefully something will come up when its warmer in NH. That's a huge savings over what it would normally cost.

YOU DUMB -----!!!!!!
In today's Arizona Republic there is a story about a mother facing child-endangerment charges after a teen valet called police to report she left her 2-year old son alone in her BMW while she shopped at Scottsdale Fashion Square.
Gadenia Zakrzewski-Johansson was arrested in the mall parking lot outside Neiman Marcus after valets watched her walk into the store with a small dog under her arm, directing them to watch her car with the child inside.
"I'll be quick. Don't tell anybody," she told one of the valets before going into the store for nearly 30 minutes according to police reports.
The 39-year old woman faces a Class 1 misdemeanor charge for the incident.
YOU SEE WHERE HER PRIORITIES ARE. SHE CHOSE THE DOG OVER HER OWN SON!! The NANNY must have had the day off and she had no clue on what to do with a child!!
I'm sure the poor valet lost his job over this. Heaven forbid that Neiman Marcus would lose a customer!!

Here's Your Christmas Present - Sort Of!
It's that time of year! The mass exodus of junk cars from Arizona to Mexico. To provide Christmas gifts for their families back in Mexico, many Mexicans purchase these old vehicles and bring them across the border during the Holidays, where they will sell for two to three times what they paid for them. Customs at the border will only allow so many per day because they have to make sure they are not stolen - so it can take up to 72 hours to verify. Some hitch up a couple of cars, schoolbuses, whatever. I think its a good idea - at least they don't end up abandoned in the Arizona desert!! A lot of developers didn't want to pay dumping fees, so there is enough of a mess out in the desert as it is.