January 18, 2009*(or earlier, if I feel like it!)
Will you be my neighbor?
This new First Family will make us proud again!!!

I HAD A DREAM........
I AM somebody! BUT, IS YOUR NAME IN THE TELEPHONE BOOK? He's a JERK!! He named his son Roland II (no Jr.) and his daughter Rolanda. Is he on an ego trip or what? WHO paid for this gravesite?
He'll have to enlarge it now that he is a Senator!!!!

BEWARE!!! - SPOTTED AT HAMPTON BEACH!!!!
IS SEABROOK NUCLEAR POWER PLANT AT FAULT?
A TRIP TO THE ARIZONA STATEHOUSE
On Friday, I was off to my second visit to the State House. What a great time. The old State House has so much room to display artifacts of Arizona - even though it is a relatively new state!
When I arrived I was the only visitor. They have two guided tours a day - but you don't really need a guided tour as everything on all four floors is identified and should you have any questions, there are volunteers on the first floor to help you.
This is too funny. The original House Chamber. Look at the desks. They look like some I used when I was in grade school. Off to the right are the House Clerk's Office and the Speaker of the House's office. They are about 1/3 of the size of my apartment and have glass windows looking into the Chamber.
The office of the first Governor. And there he is in all his glory. Governor Hunt was like Burris. His monument is in the shape of one of the Pyramids!! Go figure!!
USS ARIZONA
They have a fantastic exhibit regarding the USS Arizona. I loved it.
A relic of the USS Arizona. There are additional memorials on the grounds of the State House Complex. There are memorials all over the place, as the State House complex is huge. They list 25 in their brochure - but I didn't want to bore you!!!
There is so much so see - but the lighting doesn't always allow you to get the best photos.
They have a great gift shop!!! I had to get out before I started to buy items I didn't really need!!
They have a small display of the Merci Train boxcar that was sent to Arizona. I love anything I can find out about this part of history and recently found a website regarding it. I requested the NH Historical Society to write an article in their Quarterly. (The NH Boxcar is located in Manchester, NH) This is a model of the boxcar sent to Arizona. Google merci train for further info. Great site!
This is the House of Representatives building. There is an identical one for the Senate. I remember reading about a year or so ago that these buildings, built in 1960, are falling apart. Unfortunately, there is no money to replace them. They weren't in session, so I didn't go in.
I didn't go in the new(?) tower that replaced the old State House. A very boring building (snooze)!

WARNING: Don't take the DASH bus at certain times. This free bus takes you to the State House - but also takes all the homeless to the MAIN homeless shelter located between downtown Phoenix and the State House!!
I WANTED TO GET OUT at the next stop and walk, but because it was so packed with the scariest people ever, I wasn't able to get up and out!!! Next time I'll pass on the free bus - but what about tourists? They will leave with a very sour taste in their mouth!!!!
And, if you were wondering, I did stop at my Irish bar on the way home. I certainly want to contribute to the economy, as a good American citizen!
I hate to say this to my friends in New Hampshire - but I got a sunburn while I was out and about today in downtown Phoenix!!!

I HAD A DREAM..........IS THIS A DUEL?
HEY JIM!!! - HERE'S A BED FOR YOU!!!
KEEP YOUR BUNS WARM BETWEEN THIS JUMBO BUN!
Until next week......

January 11, 2009

Antiques Road Show is coming to Phoenix on August 1st. The last time they were here was in 1997.
About 12,000 items are appraised in one day and sorted into 25 categories, but only 50 make it onto television. Phoenix is one of six cities on the tour this year and the shows will start airing in January of 2010.
The owners of my "new" favorite bar are opening another one right around the corner. It'll be called Turf Accountant Irish Bar & Restaurant. It'll be more contemporary as it'll be targeting downtown ASU students. I doubt I'll be visiting as I'm happy at Seamus McCaffrey's.
What is it with my landlord? Every week I see the guys planting new trees. Before you know it, he'll have to start tearing down apartments to add new trees!!! I noticed yesterday that they are now adding expensive brass plaques with the common name and scientific names of various trees!!! Oh, well. As long as my rent doesn't go up I'll be a happy camper.
TIME FOR OUR NAP
SECURITY BUILDING
I love this building. Located right around the corner from my Irish bar and next to the Hotel San Carlos, it was the tallest building in Arizona when it was built in 1928. It was only 8 stories high when built! They have a little plaque attached to the building because it is on the National Historic Site list. In 1978 a banker had the penthouse that you see at the top added to the building. I would love to see the inside!! The building is now owned by Maricopa County and I have no idea what use they make of it. I'll have to ask when I go to the Phoenix History Museum. I'll let you know what I find out.
Sky Bloom
You know how much I dislike this new 2.4 million dollar piece of art that is being constructed downtown. I took this picture last week to show you how it is coming along. In Friday's paper they had an update. I couldn't believe the 2.7 acre park cost $31 million dollars. How can that possibly be?
The final installment of the sculpture is expected to be finished sometime next month. They're waiting for the 600 pounds of netting that will be affixed to the two blue steel rings.
The park is directly in front of one of my favorite new buildings downtown - the ASU Walter Cronkite School of Journalism. And right next to that building is my least favorite building (going up now). It is UGLY!!
Speaking of that - that damn communications tower in the background (which is no longer in use) has to be torn down. It is the ugliest thing in all of downtown!!!!!!!
WHERE WAS I?
This building located at the corner of 14th Street and Thomas Road is directly across from the beginning of the Fountains in the Green complex. Law offices make up the tenants. When I was walking by, I looked up through the windows to the third floor and noticed they were replacing the entire roof. I wondered why. After a couple of weeks I asked the Security Guard. There had been a fire and it had consumed the inside of the building with no noticeable damage to the outside. I didn't hear any fire engines, saw no mess on the street, etc.
I finally figured out that as I had been sneaking out one of the fire doors on my way to the store, I had no reason to go that way, thus I never even knew of the fire!!! But why didn't I hear the fire engines????
JUST ANOTHER DAY IN THE HOOD
I saw this poster in the window of a cellphone store a couple of streets over from me. Located next to a bail bonds store. Go figure!! It must be an Arizona thing!!!!! (I just noticed my reflection in the glass!)
Until next week......
January 4, 2009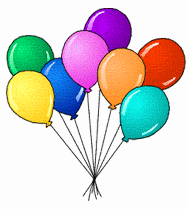 OPENING DAY
These photos came from the Arizona Republic. I wasn't that crazy to try to ride the new light rail on the day of the grand opening. I waited until Monday when it was busy, but no wait to get onto the trains.
One of the trains full of passengers collided with a car in downtown Phoenix on Tuesday afternoon. According to the police, a Honda crossed the tracks near First Avenue and Jefferson Street and hit the train. The driver fled, and the incident is being treated as a hit-and-run!! One of many, I expect!!!
CENTRAL STATION
I took this picture on Saturday No one around!
Examples of former Phoenix buses to the right
This is my final stop - the main Central Station. You can see it in the background. That is where most of the buses stop. A little background. The light rail is only one line that goes out to Tempe and Mesa. All other routes have to use buses to connect. The new Transit Book with bus schedules is 311 pages! I have been on the new rail three times this week. I can catch the bus down to Central and than hook up with light rail, or I can take a bus directly to Central Station. The light rail is great. It is so smooth and so quiet and I expected all kinds of overhead wiring - which is not true.
The problem will be in that there is an Honor System for paying your fare. There are kiosks where you can buy your ticket - but the operator doesn't check to see if you paid because he is driving the train!! Apparently, they will have conductors checking to see if you have a ticket. HELLO!!
I want to hop on and take a trip to Tempe Town Lake very shortly and it will provide me with an idea of what other areas of Phoenix look like.
Phoenix City Hall
While I was at Central Station I wanted to get a copy of the Transit Book but the line was too long. But I knew I could get a copy right around the corner at City Hall and not have to wait. It's also good to know that they have public rest rooms!!! Not all these high rises (like Wells Fargo) have them.
I walked through Wells Fargo Plaza and stopped into the bank to check out the Christmas tree. WOW!!! Thank goodness I asked whether pictures were allowed. NO WAY!! This has to be one of the most beautiful trees around. The ornamants are the size of my head and the tree is enormous. The main branch is huge and has a fantastic skylight dome (I don't know how many stories high!) I WANTED A PICTURE OF THE TREE!!!
41 Monroe
Then I thought it was time for a Budweiser. The weather was in the 70's and the first time I saw all kinds of people out and about. I went back to Monroe Street and right next to the Irish bar is this new condo. The Arizona Republic did a big story a week or so ago highlighting the fact that ONE of the apartments had been sold. Ninety-six are in escrow and another 100 are available. I doubt if those 96 will follow through in this economy.
And right next door to this massive high rise is my little Irish bar!! I had a few and caught my bus home!!

DID WE REALLY HAVE TO KNOW THIS? The first paragraph from the arrest of Charles Barkley on DUI charges in the Arizona Republic:
Charles Barkley, the former Phoenix Suns player and NBA star, told police he was in a hurry to receive oral sex from a female passenger when he ran through a stop sign drunk early Wednesday, a police report states.
I received a flyer in the mail the other day from the Phoenix Police Department. In big red letters on the front it said "IMPORTANT - Sex Offender Notification" Inside was a picture of a 29 year-old woman that is on probation for Attempted Molestation of a Child (a five year-old child). She lives in an apartment complex in the area so they send out these notices. I expect she will be moving, as they list her address and her apartment number.
The parking fees in downtown Phoenix are being increased from 60 cents to $1.50 per hour. If you don't have a space here in the complex, people park on the street. When I first arrived, I noticed they park any which way. I thought it was usual until the other day. All the cars parked the wrong way were given a notice. Next time a citation!
What Scottsdale Women Would Look Like If It Had Not Been For Plastic Surgery!!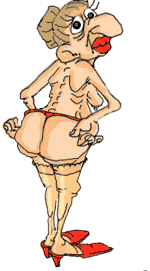 DID I SAY THAT??
Until next week.......